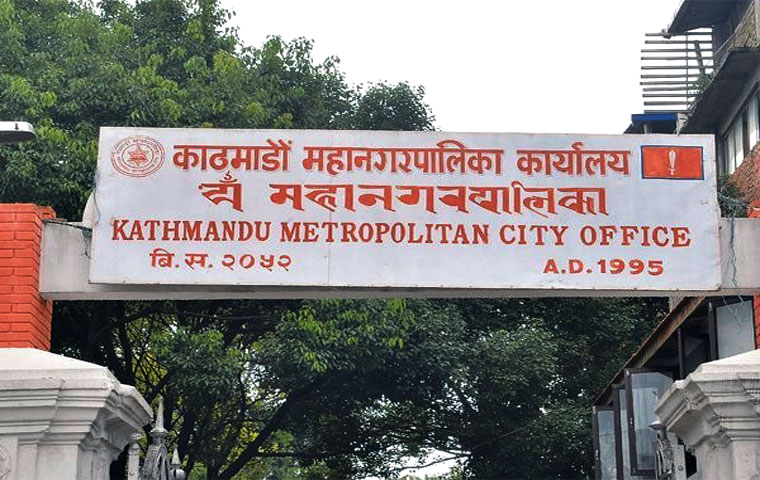 Kathmandu Metropolitan City Vacancy annoucement for 25 teaching facilitators and 120 teaching assistants to improve the SEE results of community schools run within the municipality.
The Department of Education of the Kathmandu Metropolitan City (KMC) has issued a notification and said that it has requested experienced expert facilitators and teaching assistants in the schools to support and facilitate the learning of the students participating in the SEE examination in the academic session 2079.
The department has made an open advertisement for it. The department has requested five each for mathematics, science, English, social and Nepali subjects. University professors, M.A. teachers, or experts in relevant subjects who have compulsorily retired from the official level or those with at least 10 years of experience working in various associations can apply for teaching facilitators within seven days.
Similarly, the department has requested 60 each for mathematics and science subjects for teaching assistants. For this, it has been mentioned in the notification that people who have passed the graduation level and have at least 2 years of teaching experience in the relevant subject can apply.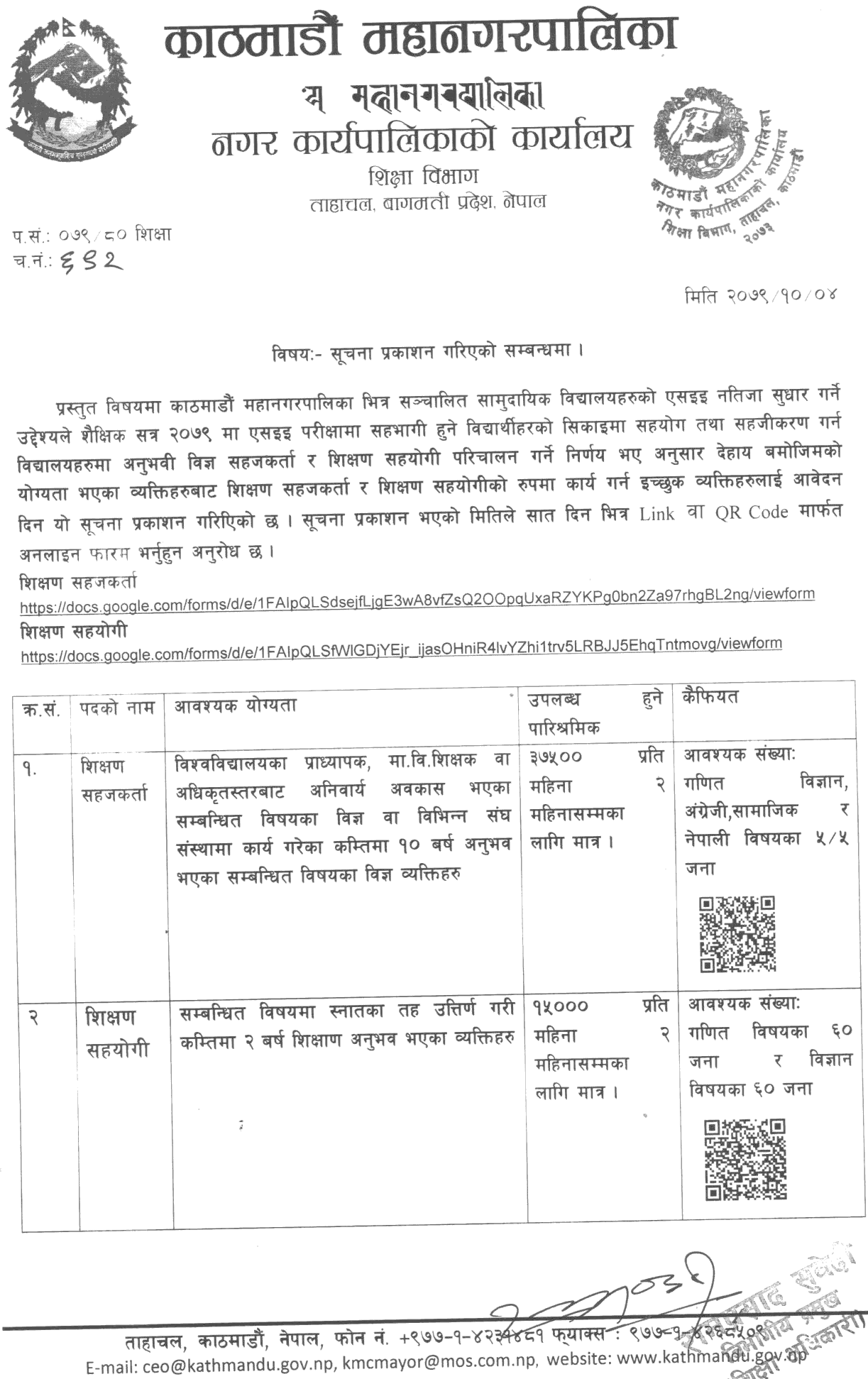 Teaching Jobs
Kathmandu
School Job
Government Job