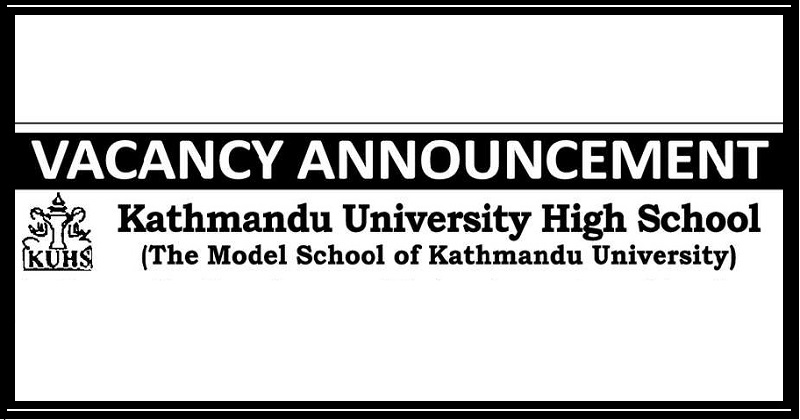 Vacancy Announcement for Teacher of Computer Science at Kathmandu University High School (KUHS)
Kathmandu University High School Chaukot, Kavre, is seeking qualified and experienced teachers for the position of Teacher of Computer Science for Basic Level. Here are the details of the vacancy announcement:
Qualification Requirements:
- The interested candidates must possess an Intermediate/ Undergraduate Degree in Computer Science.
- The candidate must have appropriate experience in teaching computer science subjects.
Salary and Benefits:
- The school offers competitive salaries to the selected candidate, in accordance with its own pay scale.
Application Process:
- Interested candidates can submit their curriculum vitae, which should include the names and contact details of two referees and a letter of application by email to [email protected].
- The last date to submit the application is May 8, 2023.
- The applicants must make sure to follow the guidelines and instructions mentioned on the school's website, www.kuhs.edu.np.
Kathmandu University High School Chaukot aims to cultivate socially responsible and sensible citizens by providing quality education. If you are a qualified and experienced teacher of Computer Science, this is an excellent opportunity for you to contribute to this noble cause. Apply today and be a part of the school's mission to provide quality education to its students.
Teaching Jobs
Job Vacancy
Lalitpur
School Job