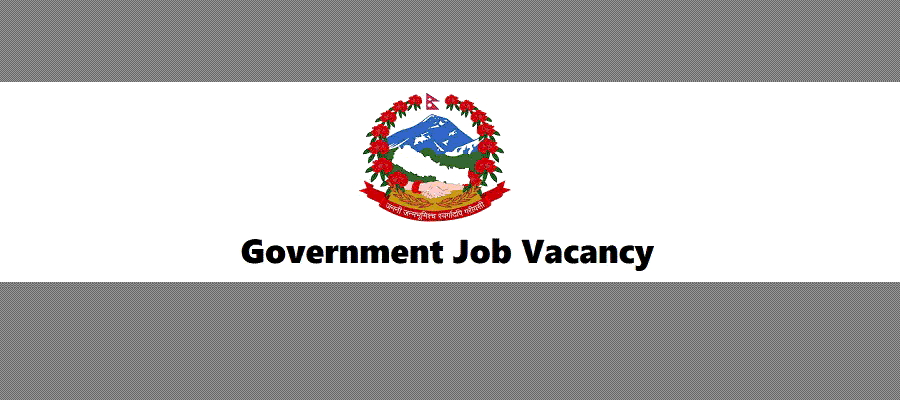 Kohalpur Municipality, Municipal Executive Office, Kohalpur, Banke, Lumbini Province, Nepal Notice regarding appointment to Forest Technical Contract
For the Forests for Prosperity Project - P170798 Forest Technical Contract to be filled; This notice has been published for the information of all interested Nepali citizens who meet the following qualifications to apply to the administration branch of this municipality along with the details and the receipt of payment of taxes as requested within 15 days from the date of publication of the notice for the first time.
Position: Forest Technician - 1 (One)
Level: As the assistant fifth level
1) Minimum qualification and experience required:
a) Having passed Proficiency Certificate Level in Forestry and having at least three years of experience or having passed Bachelor's Degree in Forestry (BSc Forestry).
b) Age: completed 18 years and not exceeding 35 years, in case of female candidates not exceeding 40 years.
2) Place of Application: Kohalpur Municipal Corporation Office, Administration Branch.
3) Last date for submission of application: 2079 Magh 3rd. If there is a public holiday on that day, the office will open during office hours.
4) Application Fee: Rs. 900. - (Five hundred only).
5) Type of selection: According to the procedure related to the management of professional staff contracts in Kohalpur Municipality, 2075. In the case of higher educational qualification, experience documents are not required (full marks of experience will be obtained).
6) Documents enclosed with the application: Copies of the following documents attested by the applicant himself
Copy of Nepali Citizenship Certificate
Minimum educational qualification merit certificate and character certificate
Experience opening document
3 per passport-size photograph
7) Service facilities: According to Forest Project for Prosperity (P 170798).
Note: Candidates having experience in the preparation and revision of the Community Forest Management Operational Plan, having basic computer skills and female candidates will be given special preference in the interview.
(Notice published date: 2079-09-19)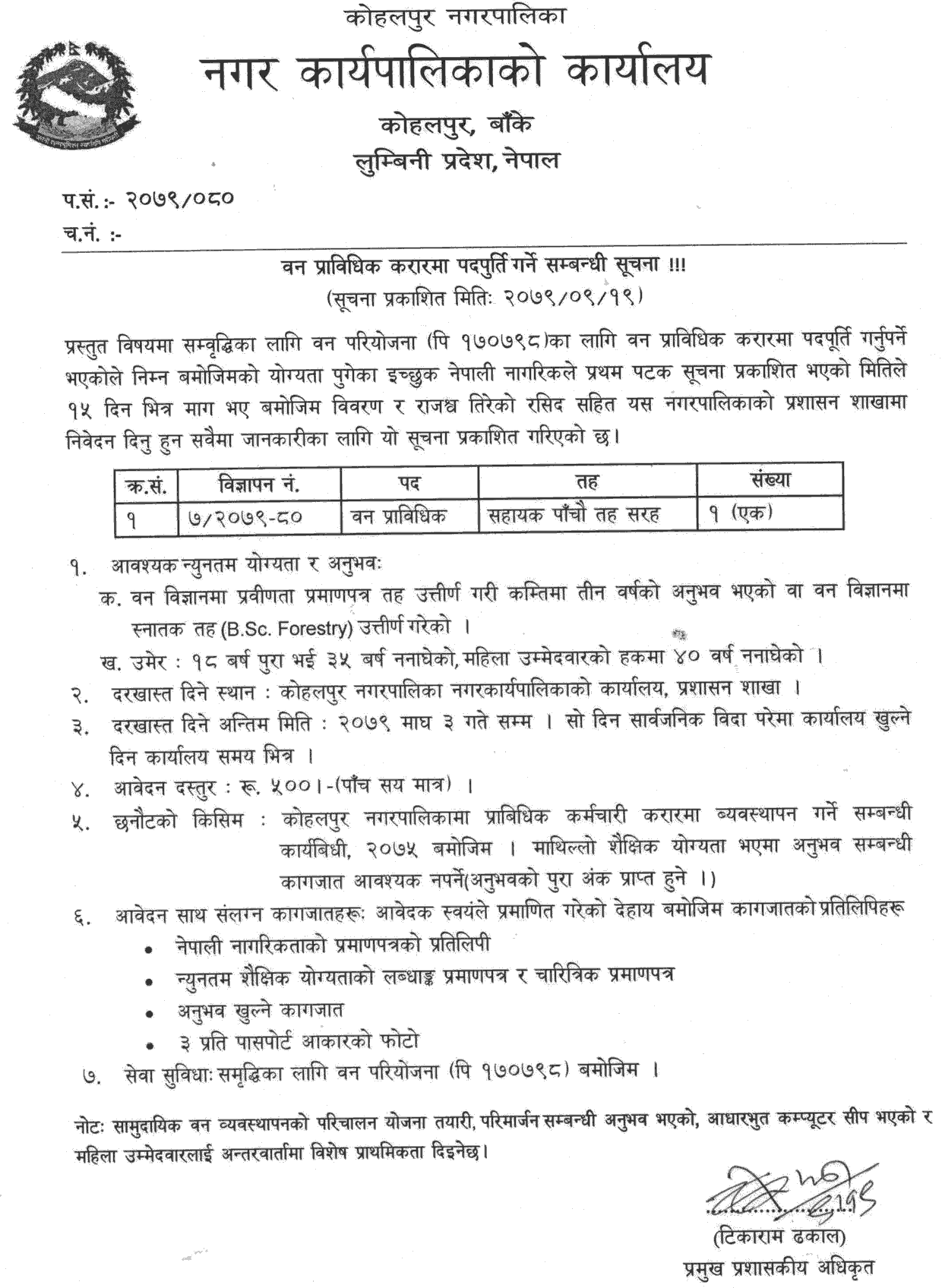 Banke
Lumbini Pradesh
Job Vacancy
Government Job