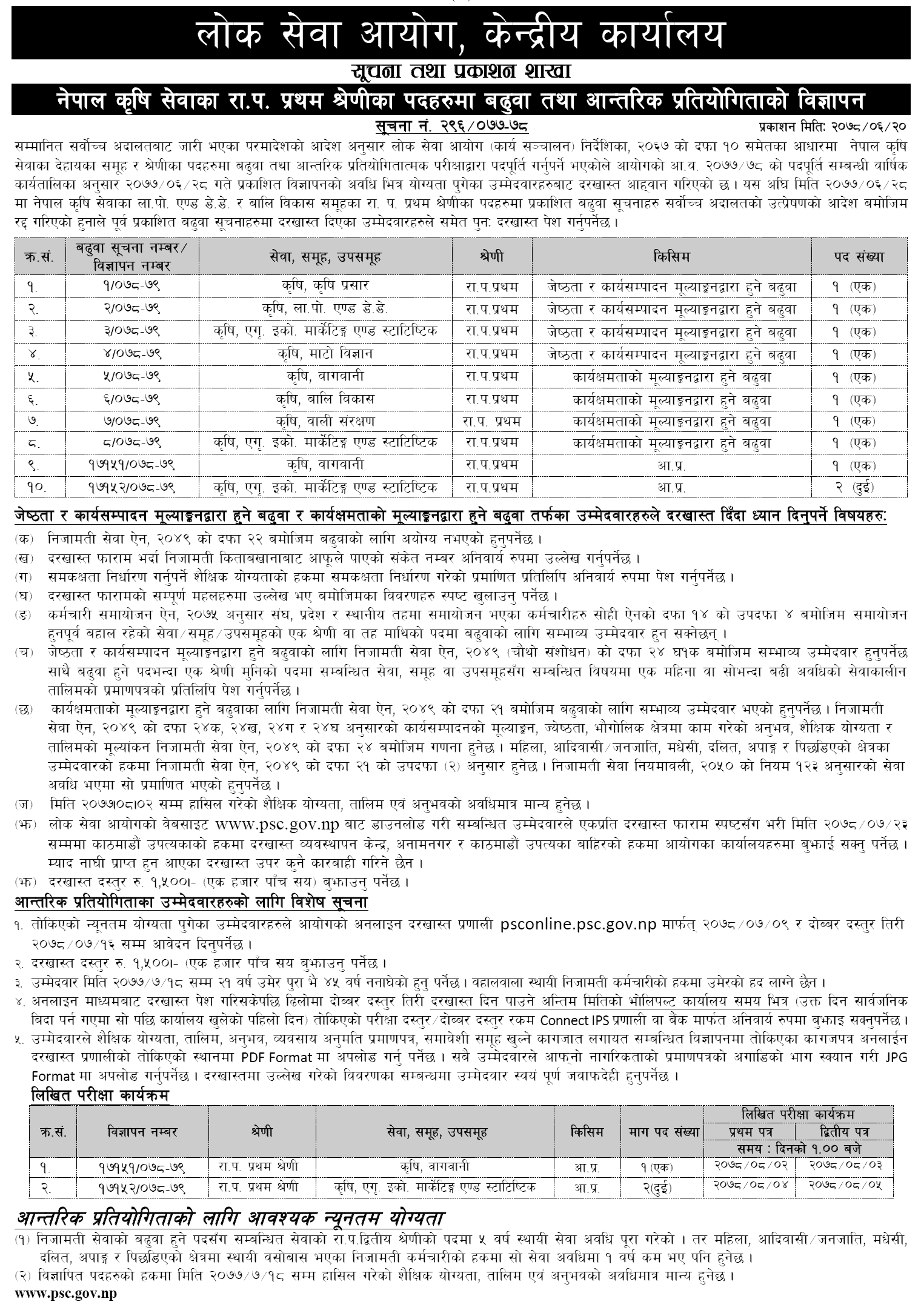 Lok Sewa Aaayog Call to Apply for Gazetted First Class Agriculture (Promotion and Internal Competition): Public Service Commission, Central Office, Advertisement for promotion and internal competition in Gazetted First Class posts of Information and Publication Branch Nepal Agricultural Service
As per the order of the Public Service Commission (Operation) Directive, 2067, as per the order issued by the esteemed Supreme Court, the posts in the following groups and categories of Nepal Agricultural Service have to be promoted and filled through internal competitive examination. Applications are invited from eligible candidates within the period of the advertisement published on 2077-06-28.
As the promotional notices published earlier in the Gazetted First Class posts of Livestock Production and Dairy Development and Plant Development Group of Nepal Agricultural Service on 2077-06-28 have been canceled as per the subpoena order of the Supreme Court, the candidates who have applied in the previously published promotion notices will also have to re-apply.
Lok Sewa Aayog Vacancy
Lok Sewa Aayog