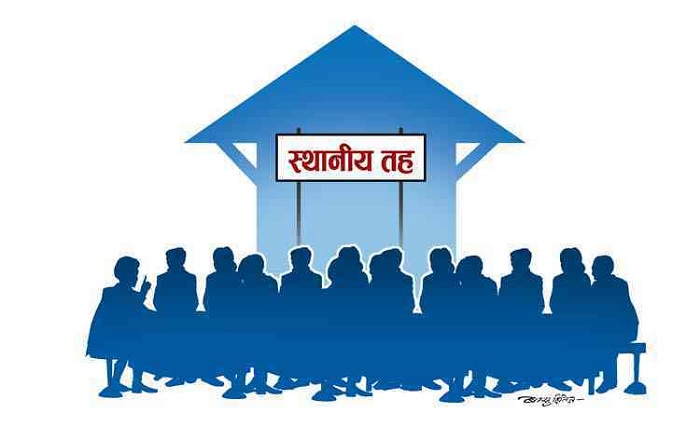 Madi Municipality Sankhuwasabha Vacancy for Employment Coordinator:
Madi Municipality, Office of the Municipal Executive, Madi, Shankhuwasabha, Province No. 1, Nepal
Notice to recruitment the post of Employment Coordinator
As the vacant employment coordinator of the Madi Municipality (Nagarpalika), Sankhuwasabha has to be appointed through a service contract, the eligible Nepali citizens who have reached the qualification. Subject to the following conditions within 15 days from the date of publication of this notice; This notice has been published to submit the application in the format prescribed by the Madi Municipal Office during office hours.
1. Position: Employment Coordinator (Rojgar Sanyojak)
Level: Similar to the sixth level
Types of Service: Service Agreement
Required No.: 1 (One)
Minimum service period: 1 year from the date of appointment.
Application Fee: Rs.1000 (One Thousand Rupees)
Minimum educational qualification:
(A) For the employment coordinator of the sixth level of local service, at least a bachelor's degree or equivalent from an educational institution recognized by the Government of Nepal,
(B) 21 years on the last date of application and not exceeding 45 years,
(C) No action has been taken to disqualify him for future government service,
(D) The court has not found him guilty of criminal charges of moral turpitude.
(D) Having the following computer knowledge and skills:
Able to type in Devanagari and English efficiently.
Skilled to use a computer, printer, multimedia, scanner, and other devices.
Ability to use MS-Office Package (Word, Excel, Excess, PowerPoint), etc.
Email Basic knowledge of the Internet.
Basic knowledge of Management Information System (MIS).
Documents to be submitted along with the application: a copy of citizenship certificate, recent passport size photograph, certificate of minimum educational qualification, certificate of educational qualification one level above minimum educational qualification, certificate of experience of at least two years of work (if available).
Services and Facilities: The selection process of the employment coordinator, salary allowance, and other services and facilities will be in accordance with the criteria for filling the post of employment coordinator approved by the Government of Nepal (Council of Ministers), 2076. This parameter can be downloaded from www.pmep.gov.np.
Deadline to Apply: 2077-05-11 (15 days from the date of vacancy published)
(First published date: 2077-04-29)