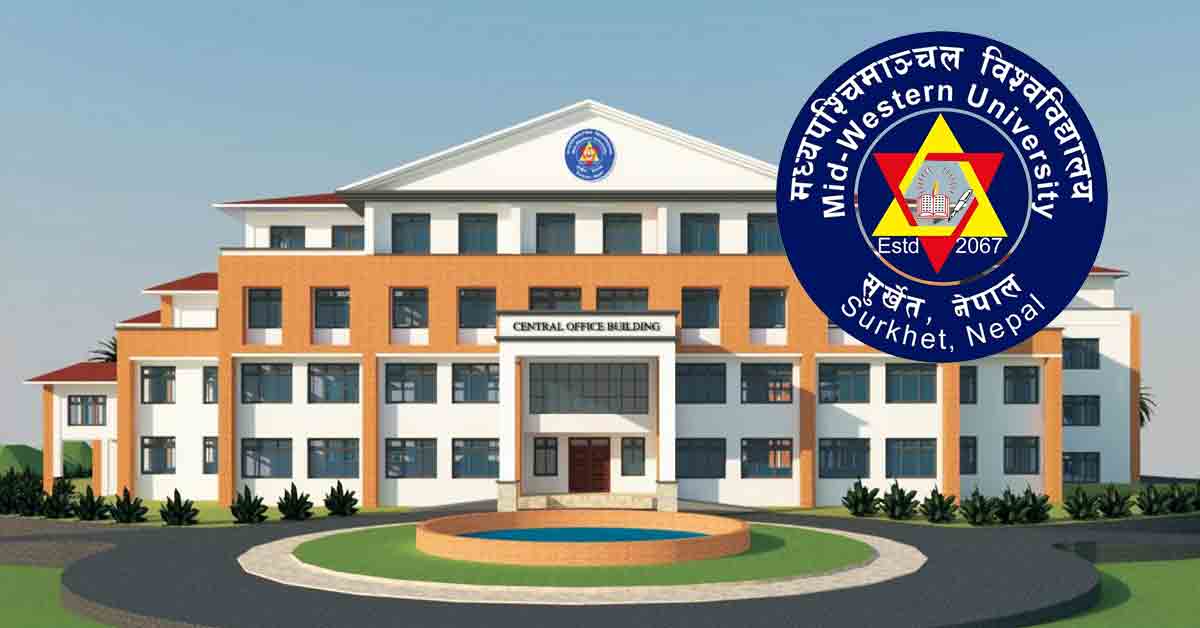 Since the post for the Midwestern University Central Campus of Science and Technology has to be recruited in the contract service as per the details. Interested Nepali citizens who have completed 18 years of age and have not exceeded 45 years of age should obtain a certificate of acquisition of citizenship and above SLC, a copy of the transcript, and 3 (three) copies of a recent passport size photograph and Rs. 1,500 and for other posts Rs. 1,000.
Application is kindly requested to submit the application form to the Office of the Dean of Science and Technology within 35 days from the date of publication of this notice along with the original voucher paid to Rastriya Banijya Bank Bank's Surkhet-based Current Account Number 4080100009149001.
Post, Subject, Number, Minimum Qualification:
1. Associate Professor of Statistics 1 - Post Graduate in Statistics from a recognized institution
2. Associate Professor of Botany 1 - Graduate in Botany from a recognized institution
3. Associate Professor of Biology 1 - Post Graduate in Biology from a recognized institution
4. Chief Assistant (Lab) 3 - Certificate in Science from a recognized institution or similar.
5. Assistant Administration (Library) 1- S.L.C. Or passed equivalent level
Contact Date: 2078-08-21.
Contact No.: 083-520176 and 083-524275
Examination forms can be obtained from the Office of the Dean of Midwestern University Science and Technology Association. It can also be downloaded from www.mu.edu.np.
Note: All authority regarding the examination shall be vested in the Dean's Office of Midwestern University.
Midwestern University
Science and Technology Association
Dean's office
Birendranagar, Surkhet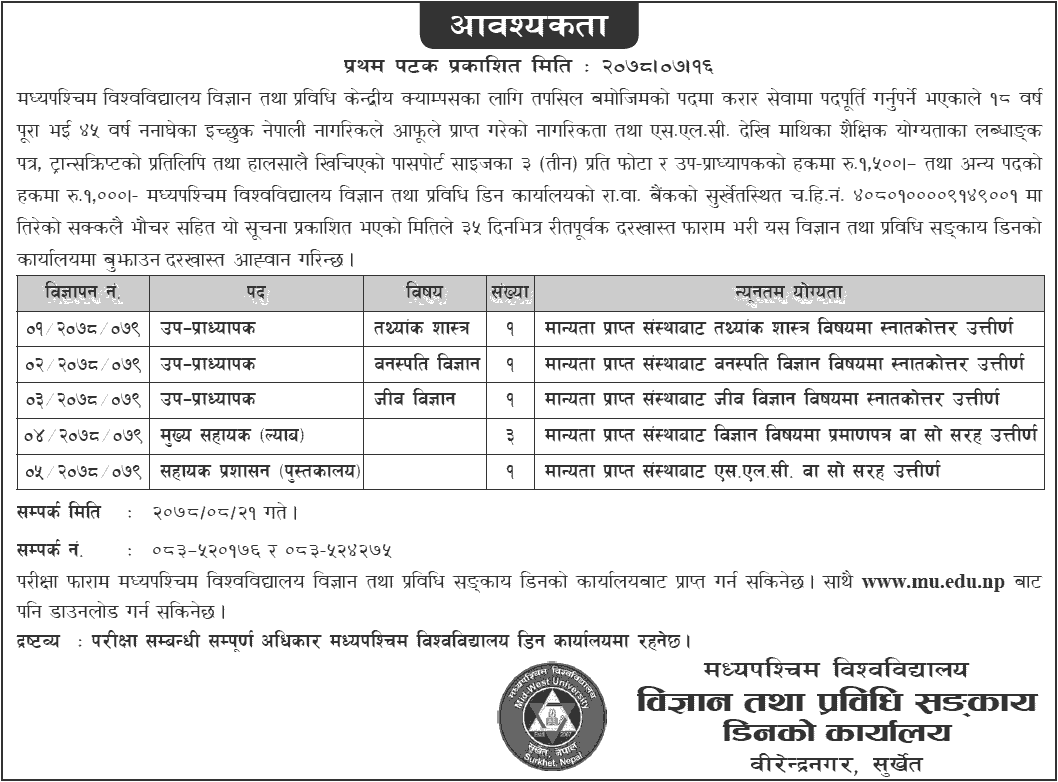 Surkhet
Teaching Jobs
Job Vacancy