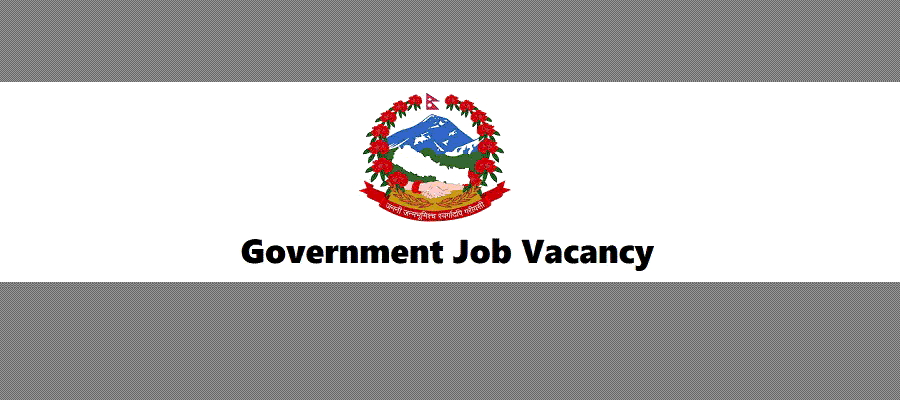 Job Recruitment Announcement by Mukhiyapatti Musaharaniya Rural Municipality
Mukhiyapatti Musaharaniya Rural Municipality based in Tulsiahi Jabdi, Dhanusha, Madhesh Pradesh, announces the recruitment of various positions in different service contracts. Candidates who've passed the competitive exams conducted by the Federal Public Service Commission and the State Public Service Commission, as well as other qualified applicants, are invited to apply. Applications must be submitted within 15 days from the date of this notification's publication.
Available Positions and Levels:
Civil Engineer (Level 6, 1 position)
Information Technology Computer Officer (Level 6, 1 position)
Agriculture Development Officer (Level 6, 1 position)
Animal Development Officer (Level 6, 1 position)
Kaviraj (Ayurveda Health, Level 5, 1 position)
Sub Engineers (Engineering, Level 5, 2 positions)
Computer Operator (Various, Level 5, 3 positions)
Assistant Sub Engineer (Engineering, Level 4, 1 position)
Amin (Engineering, Survey, Level 4, 1 position)
Application Fee:
Level 6: Rs. 1200/-
Level 5: Rs. 600/-
Level 4: Rs. 500/-
Application fees can be submitted to Prabhu Bank Limited, Mukhiyapatti Branch, Internal Revenue Account no. 1480134531700143.
Eligibility and Selection Process:
Candidates need to meet the eligibility criteria set by the Public Service Commission for the respective posts. Initially, those on the alternate list from the competitive exams will be selected based on merit and interview. The remaining positions will be filled through a written examination and interview, as per the recruitment committee's decision.
How to Apply:
Applications can be sent to the Mukhiyapatti Musharania Village Executive Office, Tulsiahi Jabdi, Dhanusha. Alternatively, applicants can email their applications to [email protected].
Documents to Attach:
Self-attested copy of Citizenship Certificate
Two passport-sized photographs
Character certificate
Certificate of minimum educational qualification
Attested copy of the final result issued by the Public Service Commission (for alternate candidates)
Salary:
Salaries for these positions will be in accordance with the prevailing scale of the Government of Nepal.
For more information, you can contact 9843166477 during office hours or visit www.mukhiyapattimusaharmiyamun.gov.np to download the application form.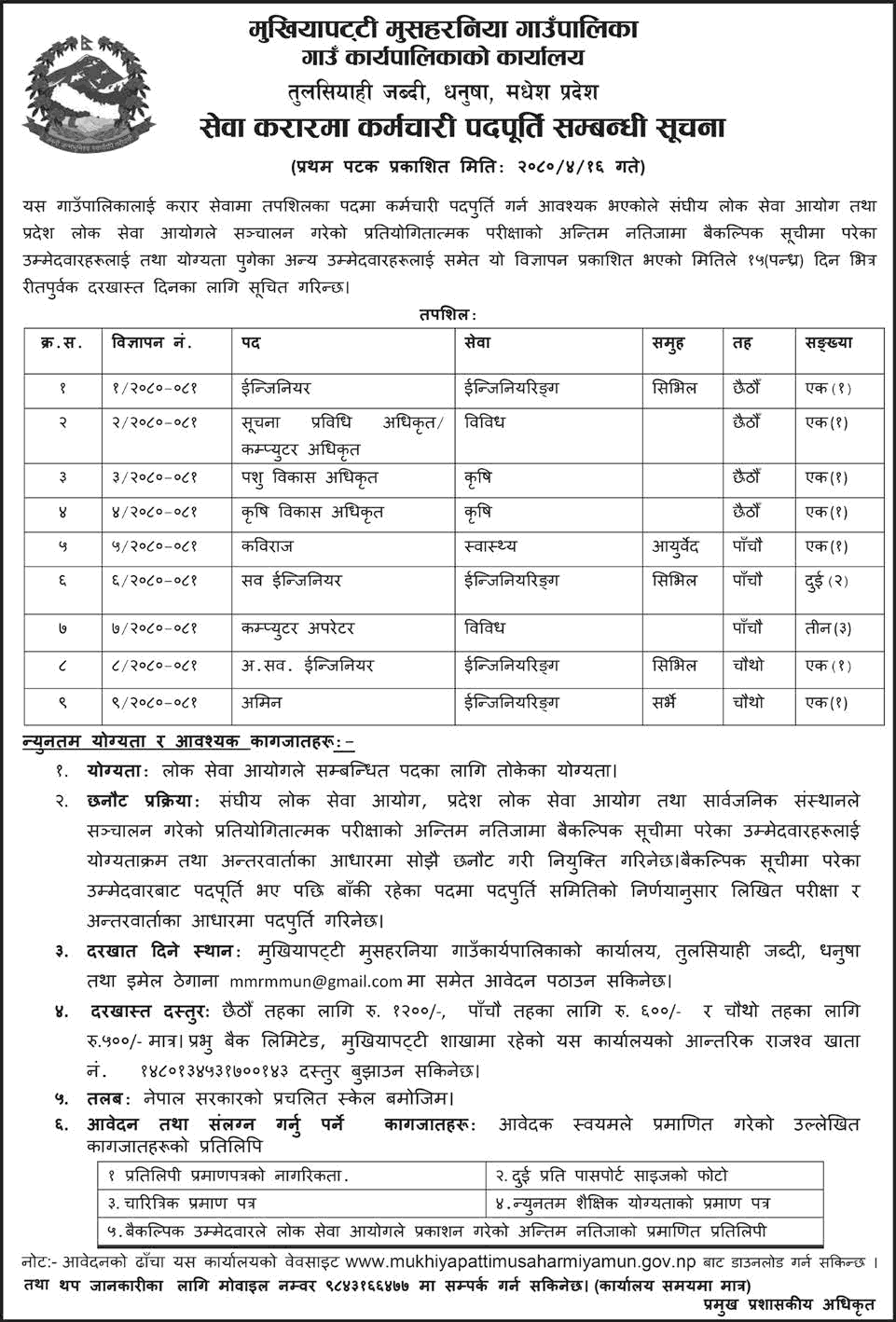 Agriculture Job
Technical Jobs
Madhesh Pradesh
Dhanusha
Job Vacancy
Health Job
Engineering Job