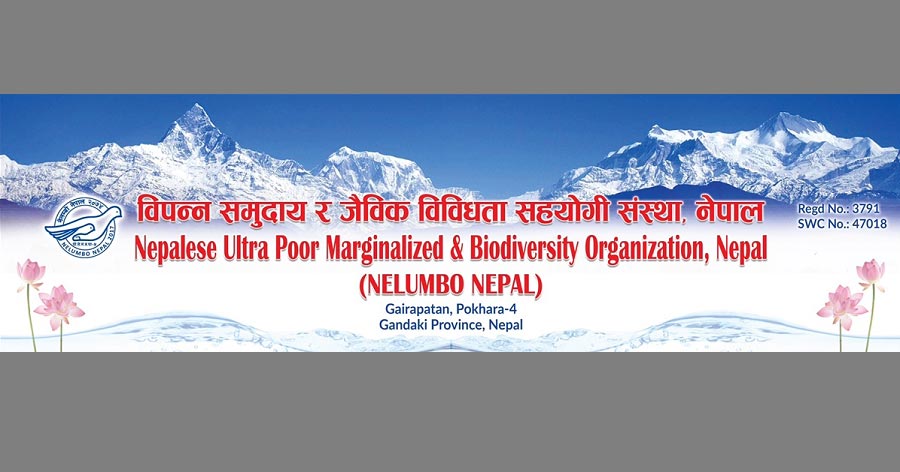 Nepalese Ultra Poor Marginalized and Biodiversity Organization, Nepal (NELUMBO Nepal) is a non-governmental, non-profit social organization. This organization has been conducting its activities in the fields of health, education, environment, and social development in Gandaki province. Among the various programs of NELUMBO Nepal, quality education is also one of the main programs.
Under this organization has been providing training for teachers, scholarships for underprivileged children, teacher support, distribution of Euro-Guard in schools as well as distribution of educational and sports materials. Educational counseling for the early child development program has been started with the aim of helping parents/legal guardians/related persons to raise children, so they are invited to submit the application along with the mentioned documents by 14 Mansir 2079 (30 November 2022) at 5 pm. No hearing will be held on the application after the expiry of the deadline.
1. Position: Educational Supervisor (Female) - 1 (One)
Required Qualification:
At least 2 years of consulting experience with a minimum graduation from an affiliated educational institution,
Experienced in Montessori management and training,
Able to understand the psychology of young children and manage them accordingly.
Having the ability to coordinate with national and international organizations,
Having knowledge of child rights and child protection policies
Required Documents: Application letter, copy of citizenship, biodata, educational and work experience certificates
Other information:
1) The application can be submitted through the email below or at the office. Only selected candidates will be contacted.
2) NELUMBO Nepal reserves the right to reject some or all applications even after the final decision without assigning any reason.
3) Office will be closed on Friday and Saturday.
Contact Details:
Nelumbo, Nepal
Pokhara – 04, Gahrapatan
Phone no. : 061–622727
Email: [email protected]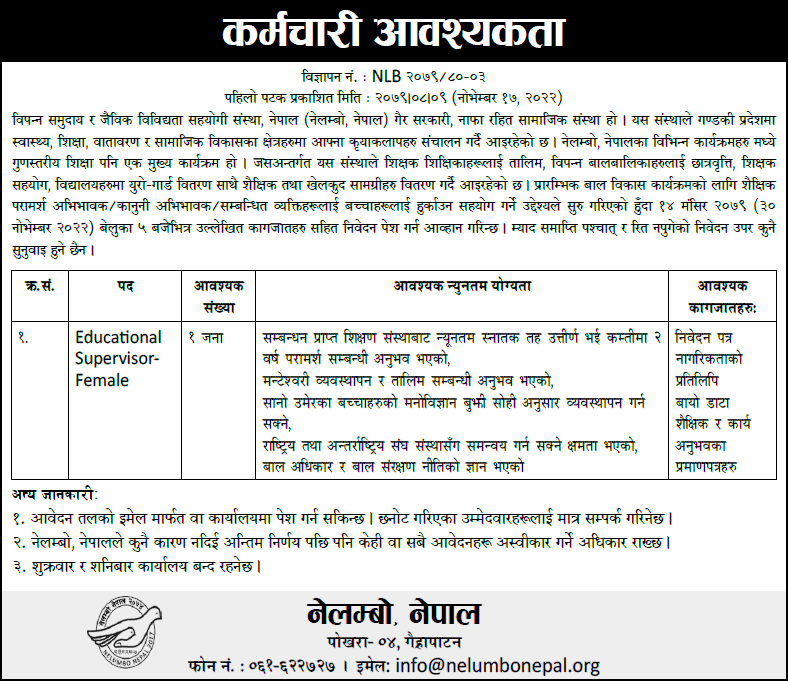 Pokhara
Job Vacancy