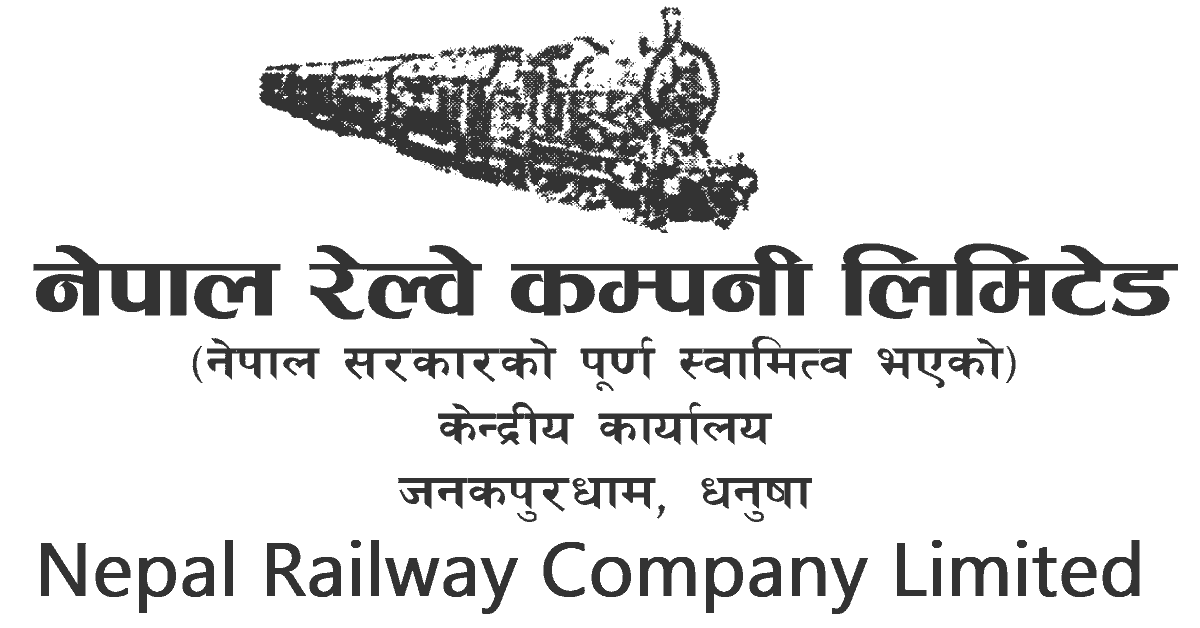 Nepal Railway Company Limited, Central Office, Janakpurdham, Dhanusha Notice regarding employment of employees on the contract of service
For Nepal Railway Company Limited, it is necessary to recruit the following technical staff under the service contract; Interested Nepali citizens are requested to submit an application to the Central Office of Nepal Railway Company Limited, Janakpurdham, Dhanusha, phone number 9803701371 within 15 days from the date of publication of this notice (if it is a holiday, then the second day of the same) from 10:30 am to 2:00 pm.
The right to contract any or all of the positions mentioned in the notice from among the applications received shall be vested in the management of the company. The service facilities and service conditions of the employees will be as per the rules of the company.
| | |
| --- | --- |
| Positions | Req. No. |
| Train Engineer | 4 |
| Station Master | 4 |
| Track Engineer | 1 |
| Air Conditioner Engineer / Technician | 1 |
Required Academic Qualification and Work Experience:
Train Driver: At least 5 years of experience as a train driver after obtaining a train driver's license.
Station Master: Graduate with at least 5 years of experience as a Railway Station Master.
Track Engineer: Diploma in civil engineering or equivalent and at least 3 years of working experience as a track engineer.
Air Conditioner Engineer/Technician: Diploma in Electrical or Air Conditioner with at least 3 years of experience in air conditioning maintenance.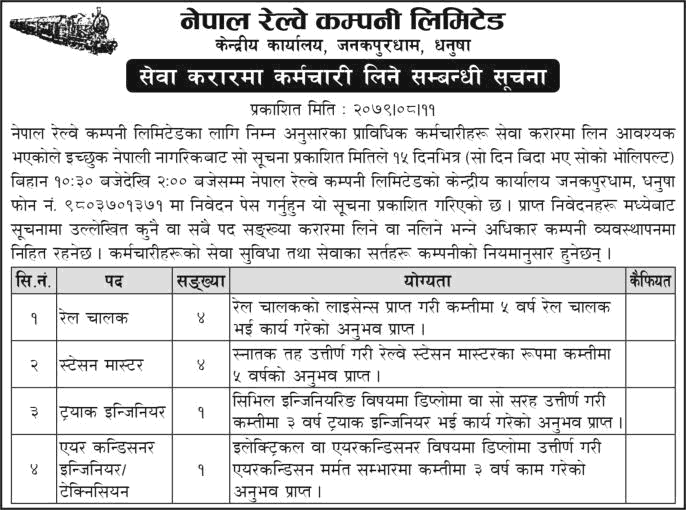 Dhanusha
Job Vacancy