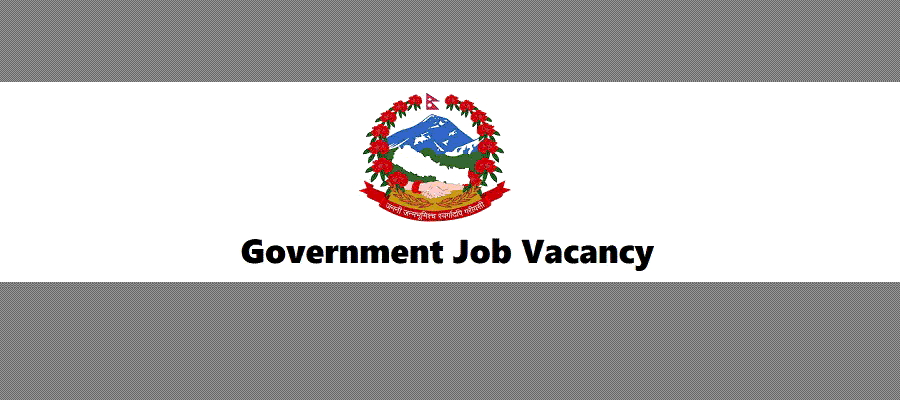 Notice for Contract Teacher Recruitment at Pipra Rural Municipality
Pipra Rural Municipality, located in the Mahottari district of Madhesh Pradesh, has announced vacancies for contract teachers at the secondary and lower secondary levels in community schools. Interested candidates are invited to apply for the posts with the necessary documents.
Vacancy Details
The following vacancies are available for contract teachers at Pipra Rural Municipality:
Secondary Level Teacher:
Nepali - 3
English - 2
Mathematics - 4
Science - 3
Social - 5
Lower Secondary Level Teacher:
Nepali - 2
English - 2
Mathematics - 2
Science - 1
Social - 2
Application Process and Fee
Candidates who are included in the contract qualification list for the lower secondary level, third category, teacher post published on 26/26/2079, can apply with the required documents within 15 days from the publication date of the notification. The application fee for secondary level teachers is Rs. 1000, and for lower secondary level teachers, it is Rs. 500.
In case no applications are received within the given deadline, the posts will be filled through open competition, following the rural municipality teacher mobilization procedure 2079.
Required Documents
Applicants need to attach the following documents while submitting their application:
Application
Teacher Service Commission admit card
Merit list
Receipt of application fee
Certificate of educational qualification
Personal details (Bio Data)
Certificate of Nepali citizenship
Permanent teaching permit of the relevant level
Recent passport size photograph
(If passed from a foreign board, a copy of the certificate of equivalency must be submitted.)
Application Submission
Candidates can submit their applications to the Education Youth and Sports Branch of Pipra Rural Municipality. If the last day of submission of the application falls on a public holiday, the next day will be the last day of submission of the application during office hours. For any further information, candidates can contact Rajkishore Jha, the Branch Officer, at 9855040514.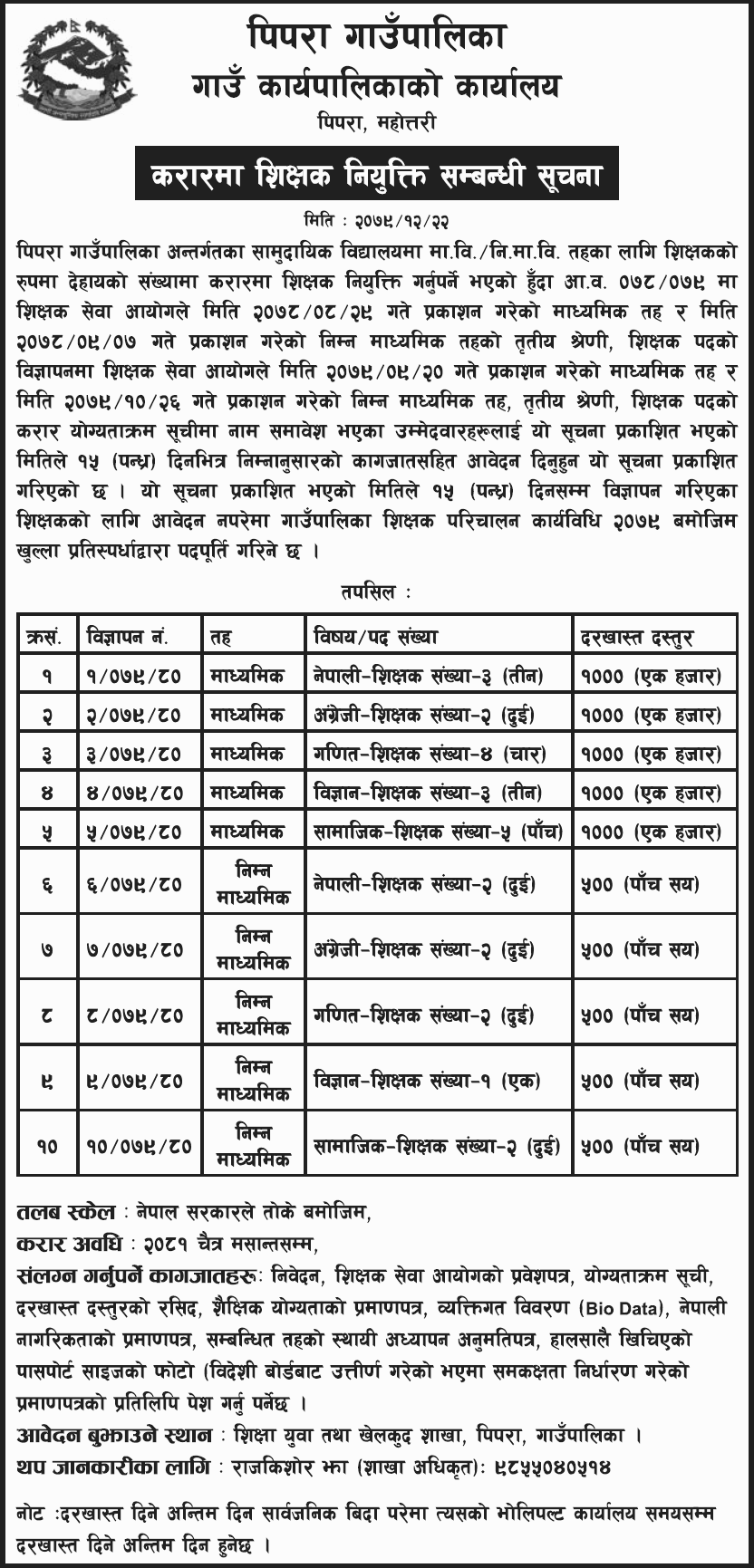 Madhesh Pradesh
Mahottari
Teaching Jobs
Job Vacancy
School Job
Government Job