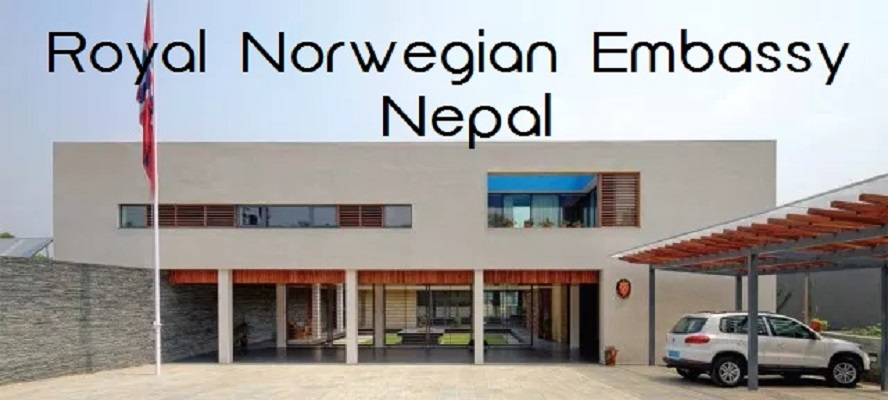 The Royal Norwegian Embassy in Kathmandu has a vacant position for an advisor on hydropower, transmission lines, regulation, energy marked and climate. The energy adviser will work in team headed by a Norwegian diplomat.
MAIN DUTIES AND RESPONSIBILITIES:
Manage program/project support and undertake follow-up and quality control of ongoing programs (assess progress/financial reports and work plans, prepare for and participate in annual meeting, reviews, etc.)
Facilitate development of new programs/projects in dialogue with partners in compliance with grant management rules (prepare agreements, decision documents, terms of reference for appraisals, etc.)
Develop and maintain a constructive dialogue and network with national stakeholders and donors.
Prepare sector analysis, relevant reports and analysis for the embassy.
Undertake any other duty as required.
QUALIFICATION/SKILLS REQUIRED:
A university Master's degree in relevant sciences
Knowledge of the energy sector policy and institutions in Nepal including a sector wide approach, and preferably a strong network in the energy sector
Experience with project management of development cooperation projects is an advantages
Excellent verbal and written in English and Nepali
Excellent Computer skills
Interpersonal skills and ability to work in an international and culturally diverse environment
Good networking ability and diplomatic skills, ability to work in close collaboration with representative from other development partners (donor agencies) and the government of Nepal
Excellent team player and ability to work independently
High standards of integrity, discretion and loyalty
Qualified and eligible female candidates and those from minority backgrounds are encouraged to apply. The selected candidate will get a contract for an initial term of two years. There might be a possible extension after that. The first six months is a probationary period. Short listed candidates will be called in for an interview, including a written test and oral presentation. Salaries and benefits are competitive at national level and commensurate with experience and qualifications.
The Royal Norwegian Embassy in Kathmandu was established in 2001 and employs 22 people, including eight Norwegian diplomats. It is centrally located in Patan, Bakhundole. Norway's other development priorities in Nepal are focused on primary education and good governance.
APPLYING PROCEDURE
Application and CV, including references should be sent by email: [email protected] ,the title should be "Energy Advisor"
Vacancy Deadline: Apply Before 25 June, 2018 (Midnight)
This vacancy also published on Kantipur Daily (11th June, 2018)