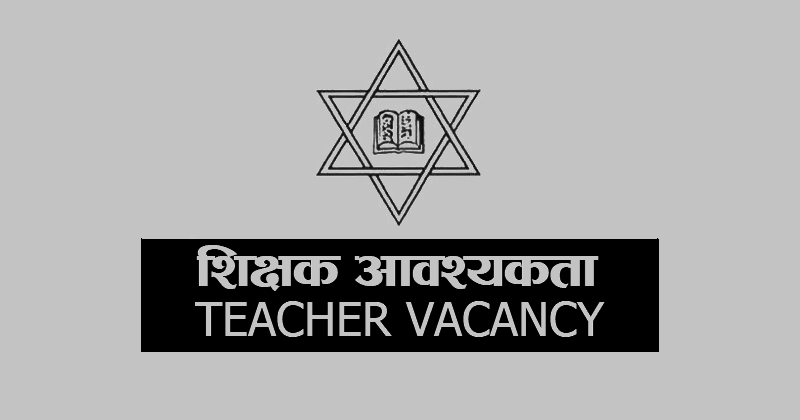 Sheetala Secondary School Syangja Vacancy for Secondary Level Teachers:
Shree Seetala Secondary School is currently hiring a Secondary Level Teacher to teach English subjects with Grant Support Remand. Interested candidates who meet the qualifications are invited to apply by the deadline of 2080/01/23.
Requirements:
- Minimum Educational Qualification: BEd or equivalent.
- Age Limit: 40 years and not exceeding.
- Required Documents: Copy of educational qualification certificate and copy of Nepali Citizenship.
- Exam Fee: Rs. 200.
- Selection Process: Written Test and Interview.
To apply, interested candidates can contact Shree Seetala Secondary School at 9856012484 or email at [email protected]. The deadline for application is 2080/01/23, and the exam date will be fixed on the day of the contract date. The salary will be as prescribed by the Government of Nepal.
If you are a qualified teacher who is passionate about teaching and looking for an opportunity to work in a reputable school, this could be the job for you.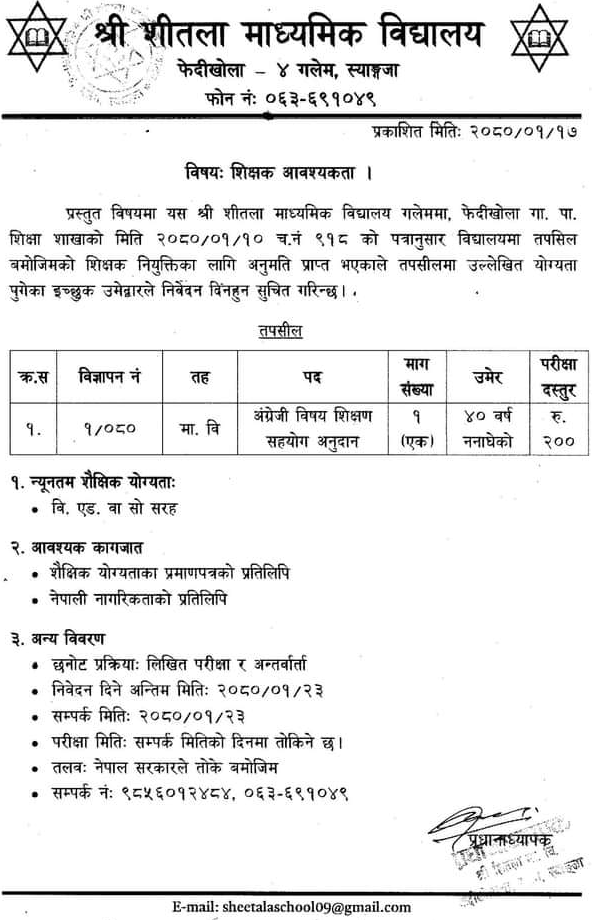 Syangja
Teaching Jobs
Job Vacancy
School Job