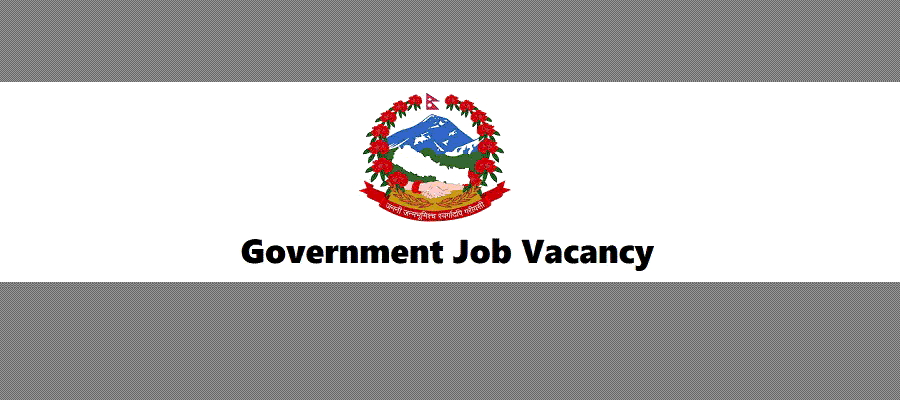 In the office of Siyari Rural Municipality (Gaupalika), Rural Municipal Executive, the following service groups, sub-groups, and category positions have to be filled in contract service; Applications are invited from the candidates who have qualified in the following terms and conditions to appear at the office within 15 days from the date of publication of this notice and attach all the prescribed documents along with the fee payment receipt. No action will be taken on applications submitted without attached documents.
Position: IT Officer - 1 (One)
Level: 6th Level Officer
Required Qualification:
should have passed the Bachelor's degree in Computer or Information Communications technologies or any of the similar subjects from a recognized institute (BIT, BIM, BBIS, BCA, BCIS, BEIT, BSSIT, BSc CSIT, BE Electronics and Communication, Engineering/BTech, Electronics and Communication Engineering).
Where to obtain and submit the application form: Siyari Rural Municipality office, Hanainya, Rupandehi or can be downloaded from the office's website www.siyarimun.gov.np and the application form should be submitted at the Siyari Rural Municipality office, Hanainya, Rupandehi.
Age limit of candidates: 21 years and not exceeding 35 years and not exceeding 40 years for women and disabled candidates.
Not disqualified according to prevailing law.
Application Fee: Rs.1000/. (One thousand rupees only)
Last date for submission of application: 2079-05-05 within office hours.
Required Documents:
Copy of Nepali Citizenship Certificate

Copy of certificate of minimum educational qualification passed

Receipt of submission of application fee

3 copies of recent passport-size photographs

Copies of the mentioned minimum certificates should be self-attested and submitted with the application
Contract period: till 2079 Poush end.
Selection Process: Shortlisting, Practical, and Interview.
Interview: The date of the shortlisted candidates will be published later.
Service facilities: As per the rules of the Nepal government.
Note: For other necessary information, you can contact the office of Rural Municipality or office at 9857016119, 9857017354 during office hours.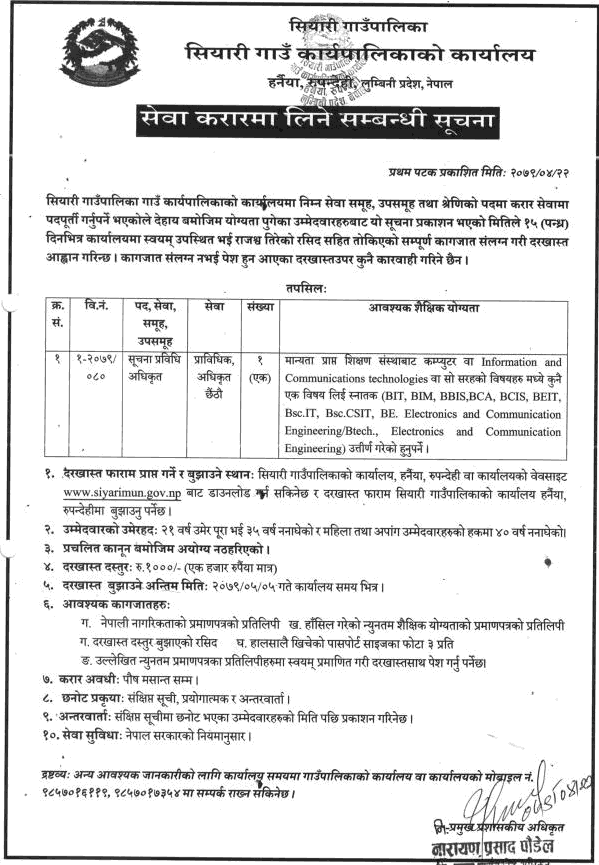 Technical Jobs
Rupandehi
Lumbini Pradesh
Job Vacancy
Government Job