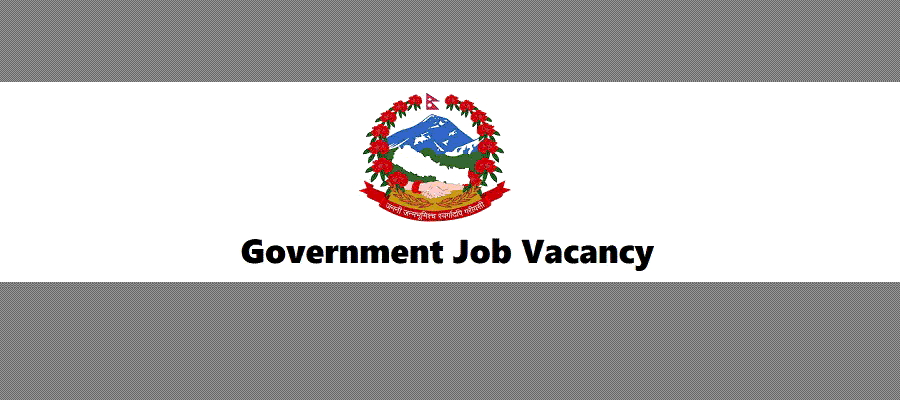 Due to the need for the following staff for the green revival and covid-19 response initiative conducted under the financial and technical assistance of Putlibazar Municipality and the United Nations Development Program (UNDP) and the management of Suryodaya Club, Nepali citizens who have qualified must apply 7 days (2079 Ashoj 6) from the date of publication of the notice. This notification has been published to submit the application by 5:00 PM.
Positions: Program Coordinator - 1 person
Minimum Educational Qualification: Bachelor's Degree in Agriculture with at least 18 months of experience in a related field
1) Age: Completed 18 years and not exceeding 40 years
2) Not disqualified according to prevailing laws.
3) Necessary documents
a) Application
b) Personal details
c) Copy of certificate of educational qualification and experience
d) Copy of citizenship
e) Passport size photograph was taken recently
4) Type of contract: contract
5) Selection Process: Interview
6) Application submission location: Suryodaya Club office, Putlibazar Municipality, Ward No. 3, Syangja or email: [email protected]
PS: Special priority will be given to women, tribals/tribals, Dalits, backward class locals, marginalized groups, and those affected by Covid-19.
Phone No. 063-423050 for more information
Notice Published Date: 2079 Bhadra 31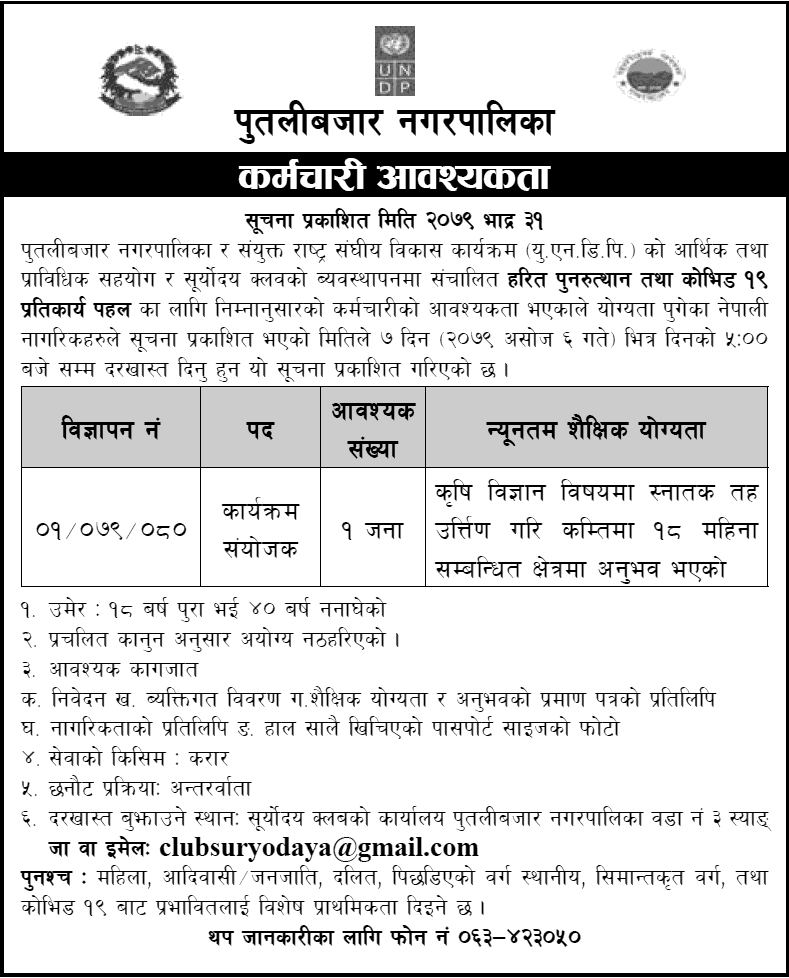 Syangja
Job Vacancy