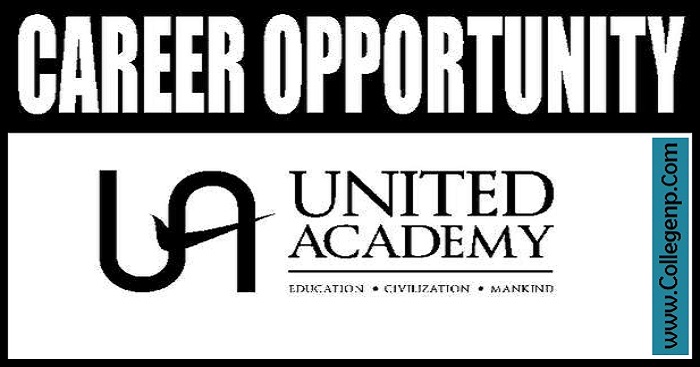 United Academy is seeking some dedicated and professional staff for the following posts. All the deserving candidates are encouraged to apply within seven days of this advertisement.
1. Marketing Officer
Qualification: Master Degree (with major marketing)
Experience: Min. 5 years as a Marketing officer in reputed institution/company
2. Creative English Writing Teachers
Qualification: Minimum Master Degree (With English Major)
Experience: Minimum 5 years teaching English
3. Assistant of Principal
Qualification: Master Degree
Experience: Min. 5 years as secretary in a reputed office
4. Girls Hostel Warden
Qualification: Min. Bachelor Degree Experience : Minimum 3 years
Note: For all above posts
Selected candidates will be provided attractive salary which they deserve.
Salary is negotiable.
Please submit your application & C.V. with expected salary at the office in Kumaripati, Lalitpur.
OR
Send your documents at: uacareeraunited.edu.np
(Only shortlisted candidates will be called for interview.)
UNITED ACADEMY
Kumaripati, Lalitpur
Phone. 9841235460, 9845073447
Job Vacancy
Lalitpur
School Job