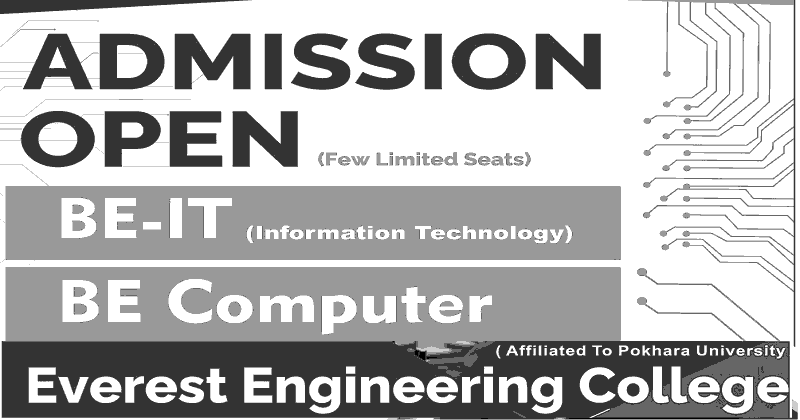 BEIT and BE Computer Admission Open at Everest Engineering College:
Everest Engineering College announces admission open for Bachelor of Engineering in Information Technology (BEIT) and Bachelor in Computer Engineering (BE Computer).
Biological group students without extra mathematics in grade 12 are also eligible for our Engineering Programs.
Special scholarships scheme for intelligent, female & students from the scheduled cast.
10 +2 Science (both Biology and Physical group ) / Diploma in Engineering & A level with minimum second division (45%) / C in each subject in new letter grading system can apply in all Programs.
Key Features:
► Paid internship & placement opportunities.
► Tie up with different professional and academic research organizations.
Entrance Date: 22 Chaitra (Sunday) 2077
Contact Details:
Everest Engineering College
(Affiliated To Pokhara University)
Lalitpur-2, Sanepa
Phone: 01-5520742
Cell: 9851199795, 9841736823, 9844956611
Website: www.eemc.edu.np
Email: admin©eemc.edu.np