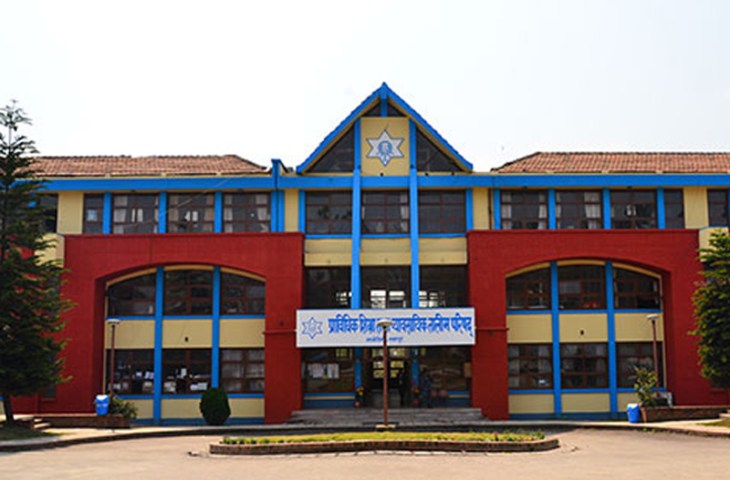 CTEVT Extends Deadline to Apply for PCL Diploma Level Except HA, Nursing, and D.Pharma: Council for Technical Education and Vocational Training (CTEVT), Office of Controller of Examinations (OCE), Sanothimi, Bhaktapur A very urgent notice regarding the extension of the deadline for filling the application form for the re-entry exam in the academic semester 2079/080 for the full-fee approved programs of the diploma and certificate level in health-related programs other than a pharmacy, general medicine (HA), and nursing.
To fill out the application form to re-take the entrance exam when there are vacant seats in health programs except for certificate level diploma in pharmacy, certificate level general medicine, and certificate level nursing which will be conducted by the Council of Technical Education and Vocational Training (CTEVT) in the academic semester 2079/080 Since the last date is 27-07-2079, due to the low number of applicants, this notice has been published for the information of all concerned to fill the application form by Thursday 2079-08-07. In addition, all the conditions as per the notification published by the Examination Control Office dated 2079-04-12, 2079-05-22, and 2079-07-21, and "Guidelines for Conducting Diploma and Certificate Level Entrance Examinations, Scholarship Distribution and Enrollment" 2079 There is also a request for the behavior to be done in accordance with.
Details:
Details regarding filling and submission of the application form:
(1) Last date for submission of form: 2079 Mangsir 8th Thursday till office time.
(2) Where to obtain and submit the form: The application form should be downloaded and filled out from www.ctevtexam.org.np. Candidates have to submit the form to the school where they want to study.
(3) Date of conduct of entrance examination: 2079 Mangsir 10th Saturday at 8:00 AM
(4) Examination Center: As specified by CTEVT OCE in the notice dated 23-07-2079
(5) The concerned educational institutions should submit the application forms filled by the examinees to the Web Based Online Integrated Training Management System (ITMS) provided by the Council, Office of Controller of Examinations (OCE) by 12:00 PM on Thursday, 8th Mangsir, 2079. If the application form filled by the examinee is not submitted in Online ITMS within the specified date by the concerned school, the application form will not be accepted and the such examinee will not be included in the merit list. The relevant school will be responsible for it.
(6) The amount for the fee should be deposited in the bank account of the provincial offices of the concerned councils within the office hours of Mangsir 09, 2079.
This notification can be viewed at www.ctevtexam.org.np.
(Notice published date 2079-07-27)
Diploma Level
CTEVT