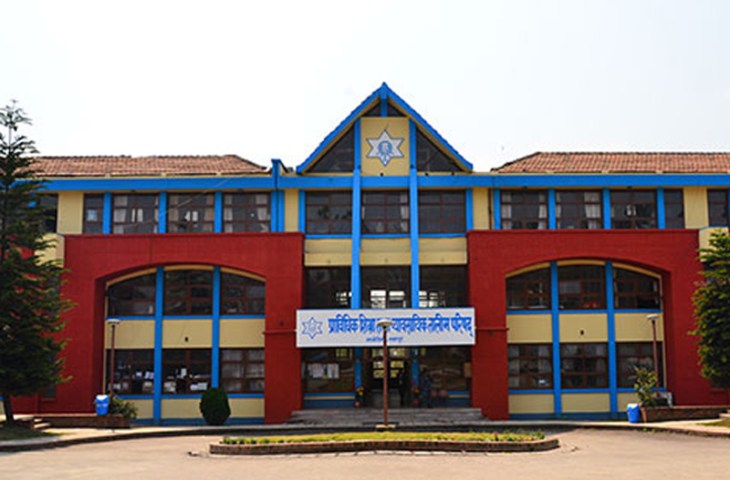 PCL and Diploma Level Health Program (Except Nursing, HA and Pharmacy) Re-entrance Exam Notice from CTEVT: Council for Technical Education and Vocational Training (CTEVT), Office of Controller of Examinations (OCE), Sanothimi, Bhaktapur notification about filling out the application form for the re-entrance exam in the academic semester 2079/080 for the full-fee approved programs of diploma and certificate level in health programs except for pharmacy, general medicine, and nursing!
Since there are vacant seats on the full-fee side in the health-related programs except for Certificate Level Diploma in Pharmacy, Certificate Level General Medicine, and Certificate Level Nursing to be conducted by the Council of Technical Education and Vocational Training (CTEVT) in the academic semester 2079/080. Since the examination committee meeting decided on the date 2079-07-18 that admissions will be conducted through the re-entry exam and the relevant educational institutions will conduct additional classes and conduct teaching according to the academic schedule।
All the conditions as per the notification published by the Examination Control Office dated 2079-04-12 and 2079-05-22 are applicable and in accordance with the "Guidelines for Conducting Diploma and Certificate Level Entrance Examinations, Scholarship Distribution and Admissions 2079" in the vacant quota of the approved courses on the full-fee side. This notification has been published for the information of all those who are eligible to choose the students to fill out the application form promptly within 27th Kartik 2079 Sunday.
(Notice publication date 2079-07-21)

Admission Open
CTEVT Exam
CTEVT
Entrance Exam