Overview
Gaurishankar Multiple Campus was established in 1981 (2038 B.S.) which is located in Bhimeshwor Municipality-1, Charikot, Dolakha district of Nepal. It is the first community campus in Dolakha and has helped a lot of marginalized and underprivileged students. It is affiliated with Tribhuvan Univesity (TU) and National Examinations Board (NEB). It is also recognized by the University Grant Commission (UGC) of Nepal.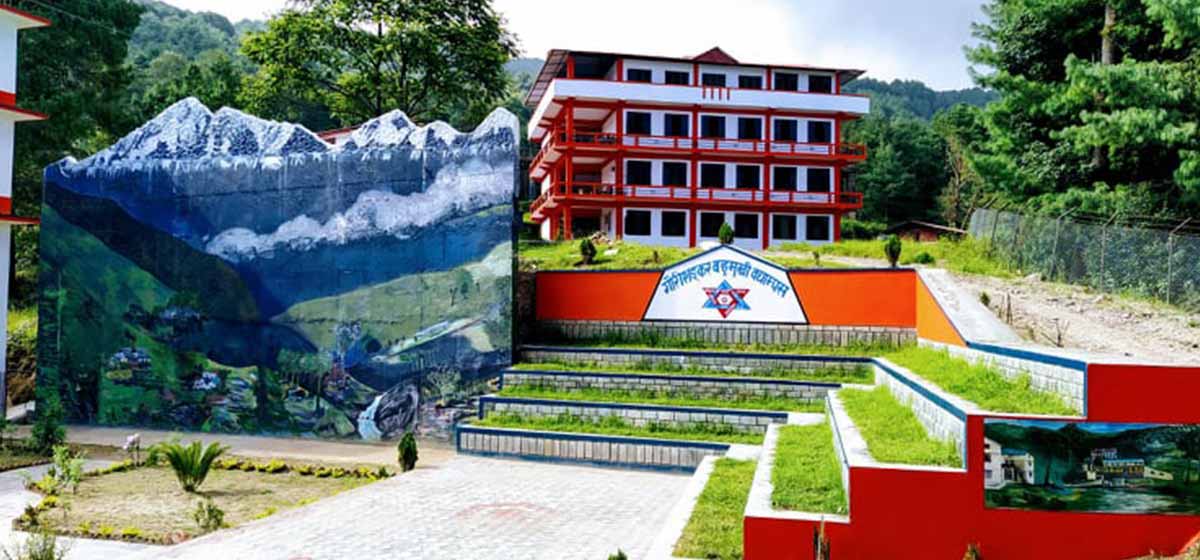 Gaurishankar Multiple Campus provides high-quality education at very nominal with standard facilities. It offers Ten Plus Two (Management, Humanities, and Humanities), Bachelor Degree (BA, BBS, B.Ed.), and Master Degree (M.Ed. in EPM, MBS) programs. It has got experienced and dedicated teachers. Master of Business Studies (MBS), M.Ed Education Planning and Management, Bachelor of Arts (BA), Bachelor of Business Studies (BBS), Ten Plus Two (+2) Management Ten Plus Two (+2) Humanities, and Ten Plus Two (+2) Education.
Along with MBS, postgraduate (M.Ed) of the Faculty of Education is also being taught in Gaurishankar. Major Nepali, English, Educational Planning, and Management are taught in the Faculty of Education. The campus is also seeking permission for a Master of Sociology (MA Sociology) faculty under the Faculty of Humanities.
At the undergraduate level, humanities, education, and management are being taught in all the three faculties at Gaurishankar Campus. Similarly, classes 11 and 12 are also taught. According to Assistant Campus Chief Subash Rimal, 1,100 students study on the campus annually and 30 teachers and professors teach.
Contact Details:
Bhimeshwor Municipality-1, Charikot, Dolakha, Nepal
Phone: +977-49-421124, +977-49-421668
Email: [email protected]