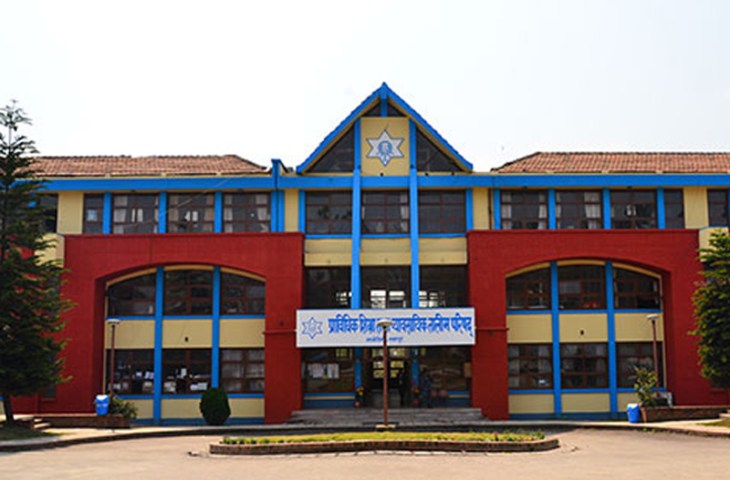 Important Notification Regarding CTEVT Examination Schedule for Diploma and Certificate Programs
The Council of Technical Education and Vocational Training (CTEVT), Control of Examination Office, Sanothimi, Bhaktapur has released an important notification regarding the examination schedule for the 2079 regular and partial examinations of diploma and certificate level.
Examination Schedule Details
According to the notification published on 8th Falgun 2079, the examinations for Diploma in Engineering, Food and Dairy Technology, Information Technology, Hotel Management and Social Works, Entrepreneurship Development Programs in Constituent, Partnership, Community Schools and Private Schools, Second Year Second Semester and Third Year Second Semester Regular and Partial Examinations will be conducted from 30th of Chaitra 2079 at 7:00 am.
All concerned candidates are requested to take note of this schedule.
Special Scholarship Program Examination Schedule
Furthermore, the examinations for the second year, second semester, and third year of the second semester of various programs studied towards Diploma in Engineering under the special scholarship program (Dalit, Muslim, Endangered Castes, and Earthquake Affected) in technical education will also be conducted on the same schedule.
All concerned candidates are advised to follow the examination procedure as per the schedule mentioned in the notification.
Availability of Detailed Schedule
The detailed examination schedule can be accessed on the official website of CTEVT Examination Control Office at www.ctevtexam.org.np.
Candidates pursuing diploma and certificate programs under CTEVT must take note of this notification and follow the examination schedule carefully.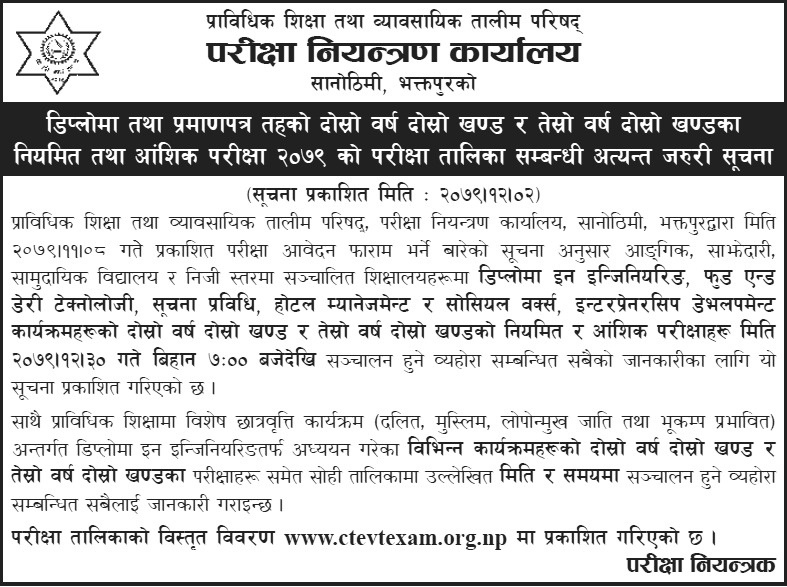 Download / View Exam Routine.PDF

PCL Level
Diploma Level
Exam Routine
CTEVT