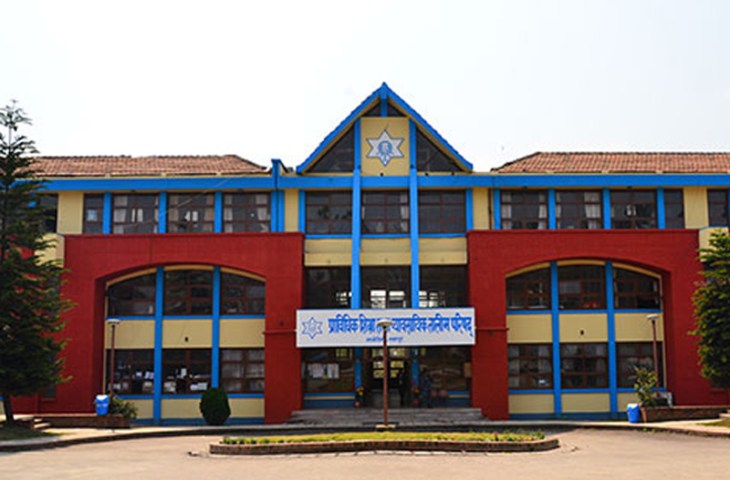 Council for Technical Education and Vocational Training (CTEVT), Examination Control Office, Sanothimi, Bhaktapur Very important notice regarding filling up of Diploma and Certificate level examination application form
According to the information published in Gorkhapatra Rashtriya Dainik on 2078-08-03 regarding the submission of examination application form for regular/partial examination of various programs of Diploma and Certificate level semester / annual examination system in constituent, partnership, community school, and private level educational institutions of this council; Diploma in Civil, Electrical, Geometry and Computer Engineering programs, the first year, the second part (partial) of the candidates to fill up the examination application form, the last date of the regular fee to fill the application form is 26th Magha 2078 and the educational institution entered ITMS Online on the same day and have to deposit the fee in the account.
The deadline for the candidates to fill up the application form in late fee is 2078 Falgun 2 and the educational institution has to enter ITM Online on the same day and submit the late fee in the bank account of the concerned council provincial office the next day along with the application form, aggregate details, bank voucher Must be submitted to the concerned council, state office within the office hours on 2078 Falgun 3.
This information can also be viewed at www.ctevtexam.org.np.
(Published on 2078-10-19)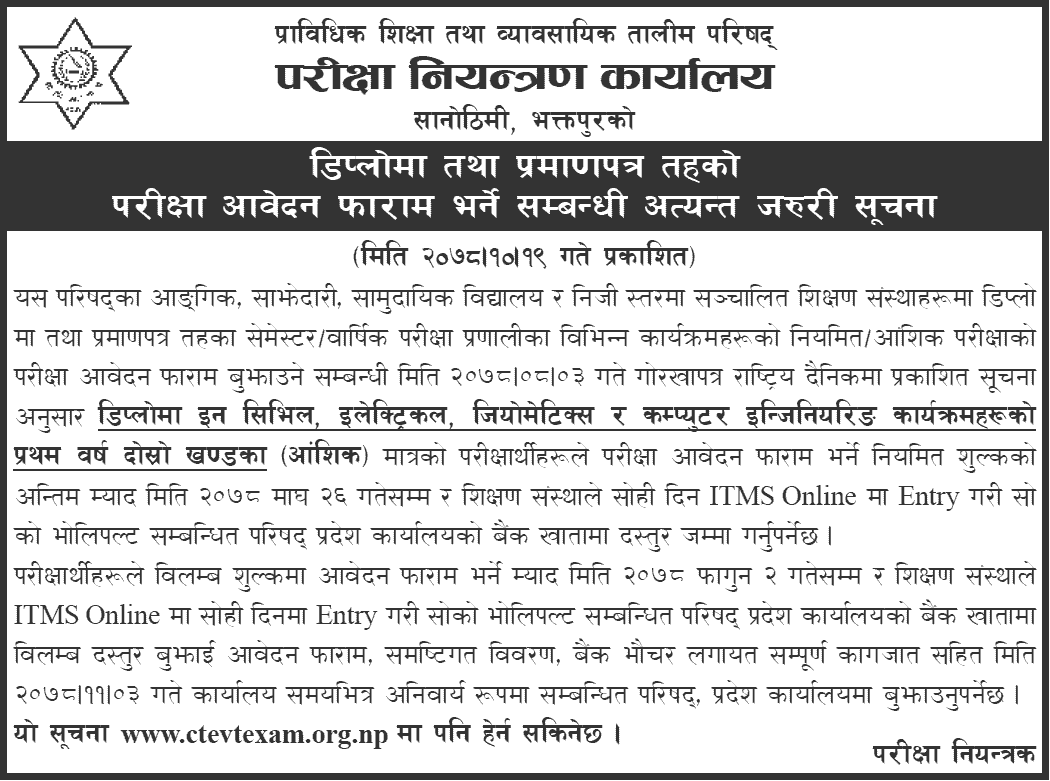 Notice
CTEVT Exam
CTEVT