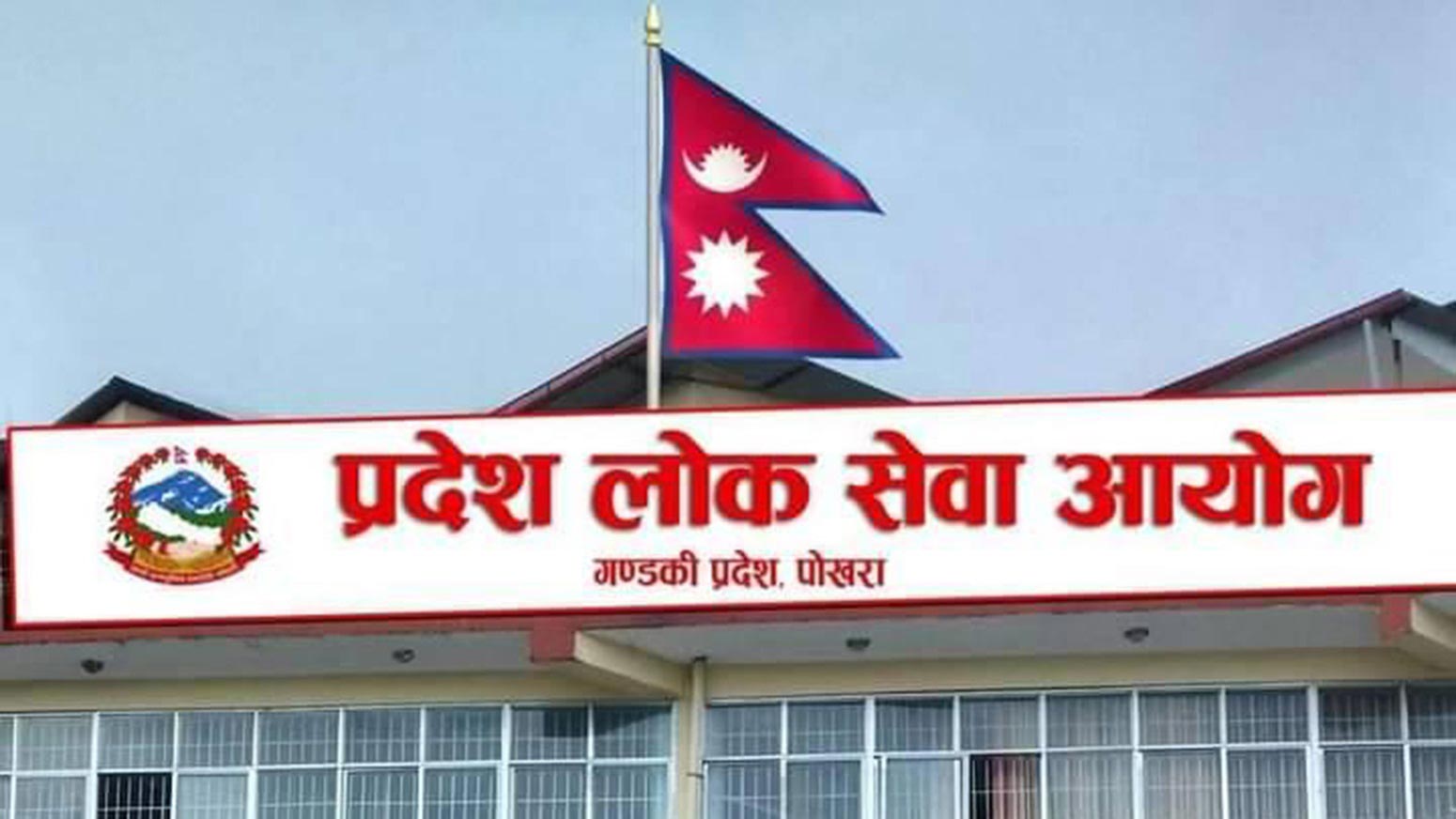 Gandaki Pradesh Lok Sewa Revised Sedonce Phase Exam of Aayog 5th Level Assistant: Province Public Service Commission, Gandaki Province, Pokhara, Examination Operation and Management Branch, Information regarding examination program revision
Province Public Service Commission, Gandaki Advertisement No. 526-530 / 2078-079 (Open and Inclusive) of Justice / Administration Service, Law / General Administration / Accounts Group, Fifth Level, Assistant or similar post-dated 2078-10-21. According to the information regarding the result of the published written examination.
The examination program of the second phase is scheduled from 2079-01-16 to 2079-01-19; In view of the local level election, the examination program has been amended as per the decision of the Commission dated 2079-01-09 to be conducted on the following date and time. This information has been published for the information of all concerned.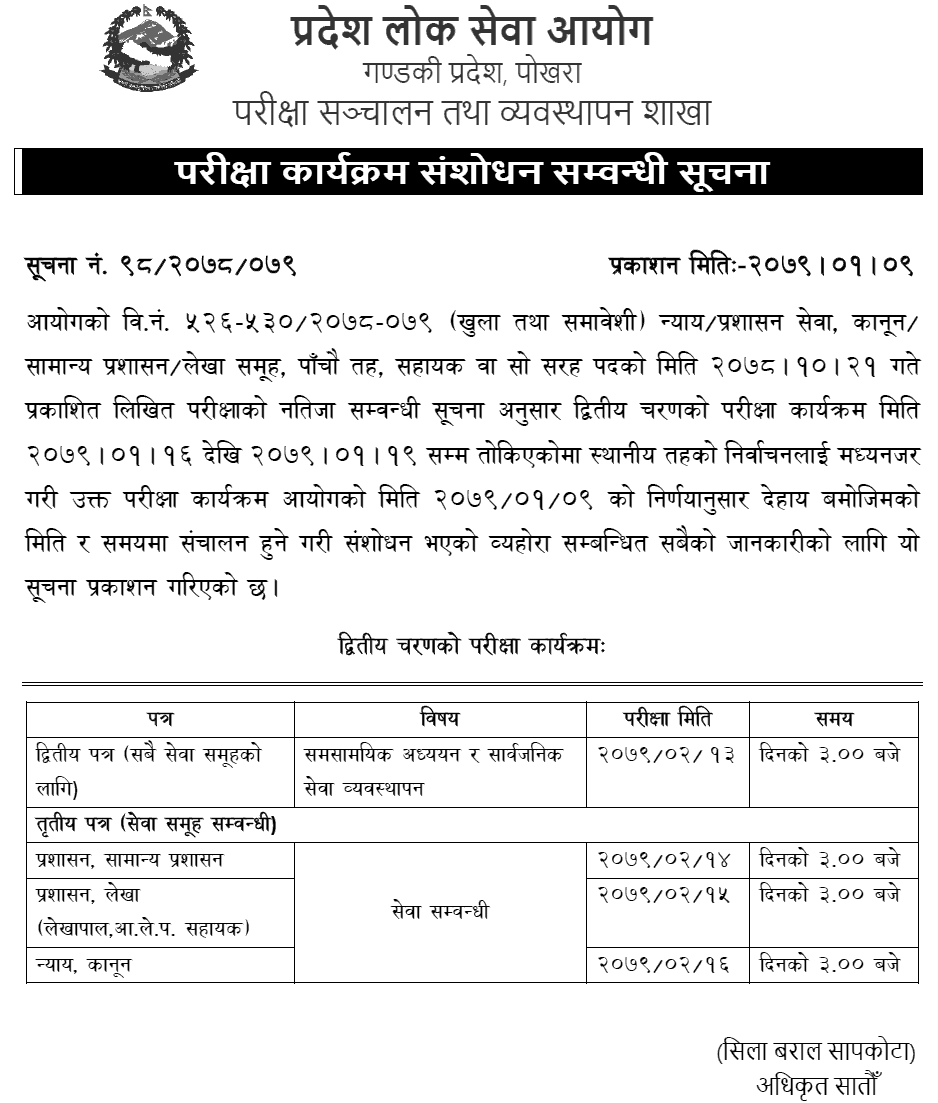 Pradesh Lok Sewa Aayog
Gandaki Pradesh