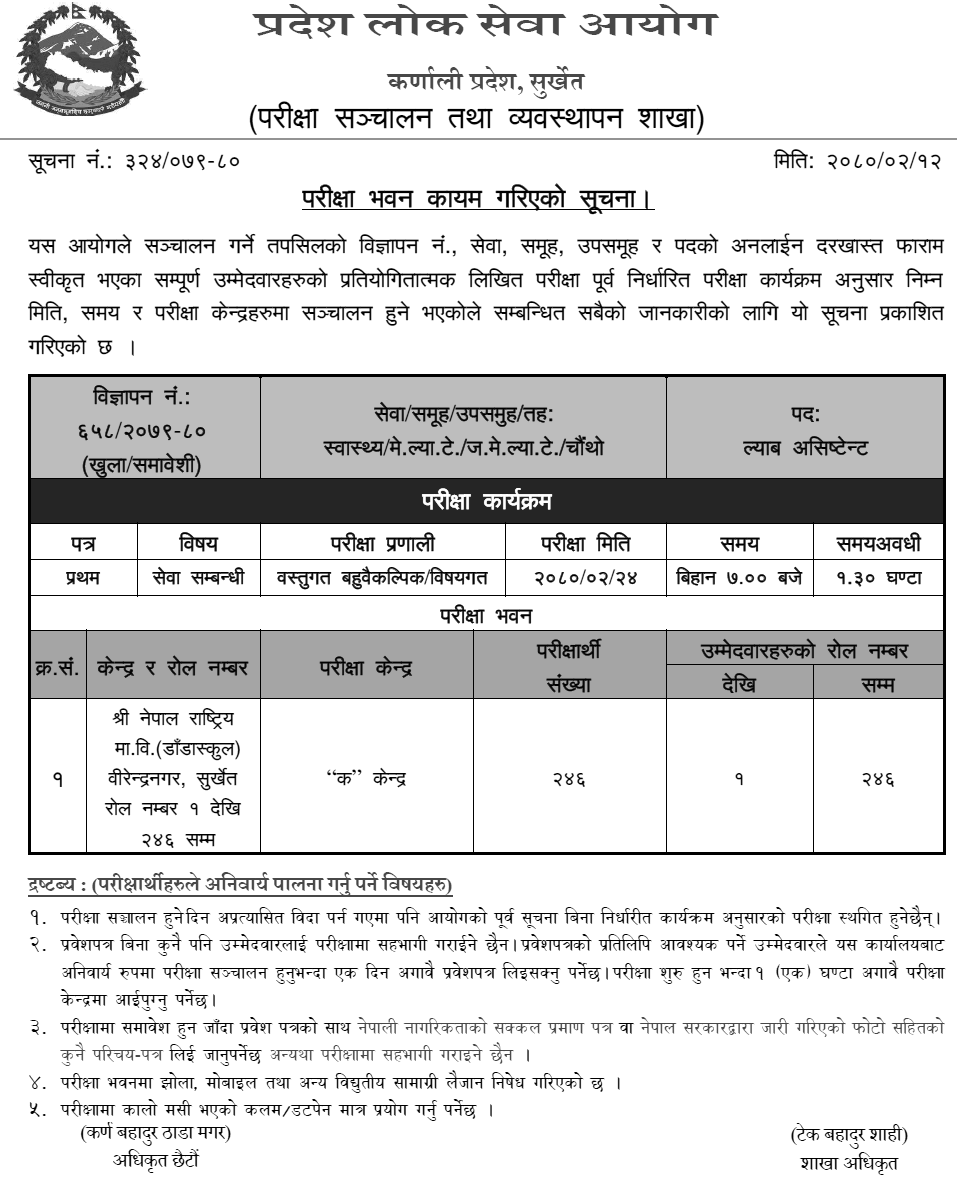 Karnali Pradesh Lok Sewa Aayog Exam Center of Lab Assistant: The Province Public Service Commission, Karnali Pradesh, Surkhet, under its Examination Conducting and Management Branch, hereby notifies all concerned individuals that the examination building has been established. This development aims to provide a conducive environment for conducting competitive written examinations.
Competitive Written Examination Schedule
To all candidates who have successfully submitted their online application forms for the advertised positions, service, group, sub-group, and posts as per the details specified in the advertisement, the commission will conduct the competitive written examination according to the pre-scheduled examination program. The following are the details of the examination:
Advertisement No.: 658/079/80
Post: Lab Assistant
Service/Group/Subgroup/Level: Health/M.L.T./J.M.L.T./4th Level
Paper: First
Subject: Service Related
Exam System: Objective MCQ/Subjective
Exam Date: 2080/02/24
Exam Time: 7:00 AM
Exam Duration: 1 hour and 30 minutes
Exam Center: Nepal Rastriya Secondary School (Danda School), Birendranagar, Surkhet
Roll Number: 1 to 246 (All Candidates)
Important Instructions for Examinees
Examination Postponement Policy: In the event of an unexpected holiday, the examination will not be postponed unless the Commission provides prior notice. Please adhere to the scheduled program unless informed otherwise.
Admit Card Requirement: No candidate will be allowed to participate in the examination without an admit card. Candidates who require a copy of the admit card must collect it from the Commission's office one day prior to the examination. Ensure that you arrive at the exam center one hour before the scheduled start time.
Identification Requirement: When participating in the exam, it is mandatory to carry a valid certificate of Nepali citizenship or any government-issued identity card with a photograph. Failure to present proper identification will result in disqualification from the examination.
Prohibited Items: Bags, mobile phones, and other electronic devices are strictly prohibited within the examination hall.
Writing Instruments: Only pen or dot pen with black ink should be used during the examination. Other writing tools, such as pencils, are not allowed.
We kindly request all candidates to carefully read and follow the provided instructions to ensure a smooth and fair examination process. Good luck to all participants!
Date: 2080/02/12 Province Public Service Commission, Karnali Pradesh, Surkhet Examination Conducting and Management Branch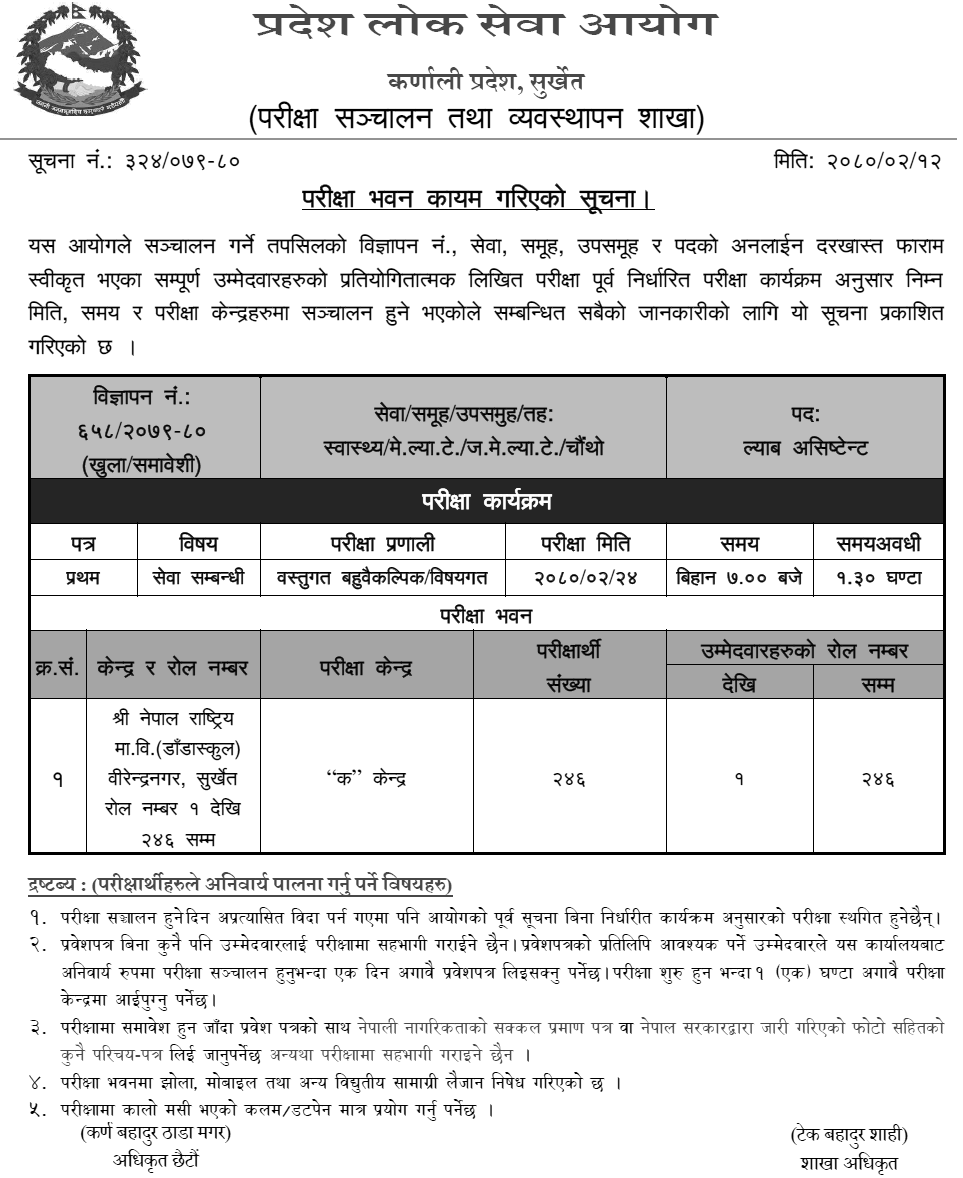 PPSC Karnali
PPSC
Notice
Exam Center
Karnali Pradesh
Surkhet