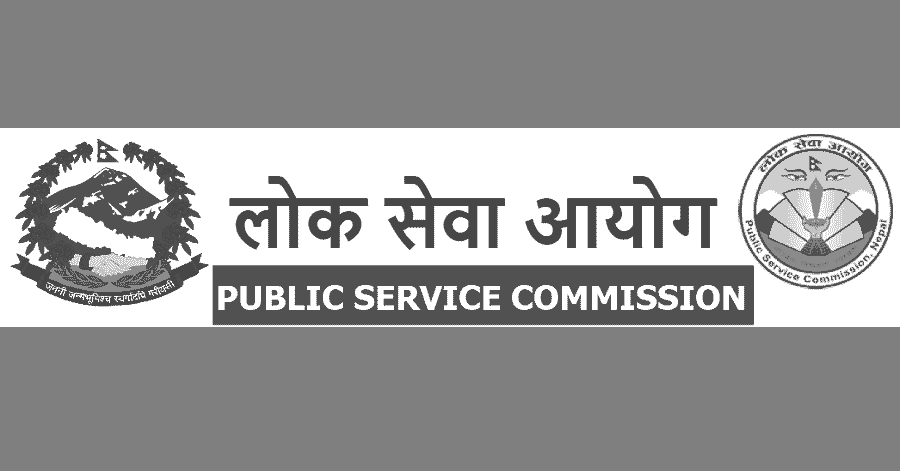 Public Service Commission, Pokhara Office Examination Notification - Announcement for Senior Operator Position
The Public Service Commission, Pokhara Office, has announced the practical examination and interview details for the Senior Operator post under Advertisement No. 12958-12959/078-79 (Open and Inclusive). The specified category for this role is Non-Gazetted First (Technical) under the Nepal Engineering Service, Mechanical Group, Construction Equipment Maintenance Sub-Group.
Important Details:
Service/Group/Subgroup: Engineering, Mechanical, Construction Equipment Maintenance
Designation: Senior Operator
Advertisement No.: 12958-12959/078/79 (Open and Inclusive)
Category: Non-Gazetted First
Total Positions Available: 2
Total Candidates Participated in Written Examination: 6
Candidates Selected for Interview: 2
Written Examination Operated Date: 2079/12/09
Office for Publishing Written Results: Public Service Commission, Central Office.
Schedule for Practical Test and Interview:
Practical Date, Time, and Place: 2080/06/29, 8:00 AM; Heavy Equipment Division; Pokhara
Interview Date and Time: 2080/06/29, 1:00 PM; PSC Office, Pokhara
Required Documentation for Selected Candidates:
Selected candidates should bring the following documents an hour before the appointed time:
2 copies of passport size photographs
2 copies of Nepali citizenship and its copy
A copy of the driver's license and 2 copies of the same
2 copies of the required minimum educational qualification certificate
2 copies of the first and the third pages of the application form
The admit card
Note:
The program will proceed as scheduled even if the day of the interview falls on a public holiday.
Contact Details:
Address: Public Service Commission, Pokhara Office, Pardi, Pokhara
Phone: 061-453145
Fax: 061-453506
Website: www.psc.gov.np
Email: [email protected]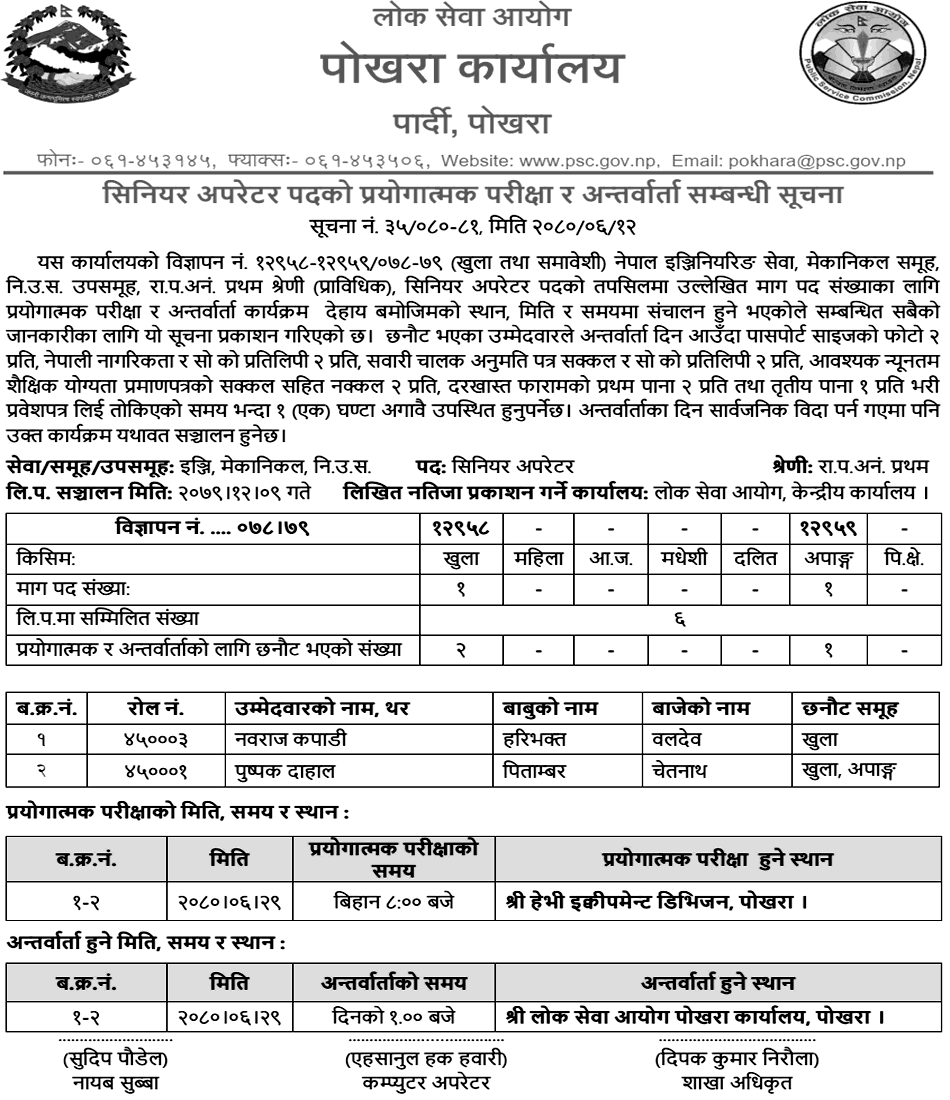 Written Exam Result
Pokhara
Lok Sewa Aayog Result
Lok Sewa Aayog Exam
Lok Sewa Aayog