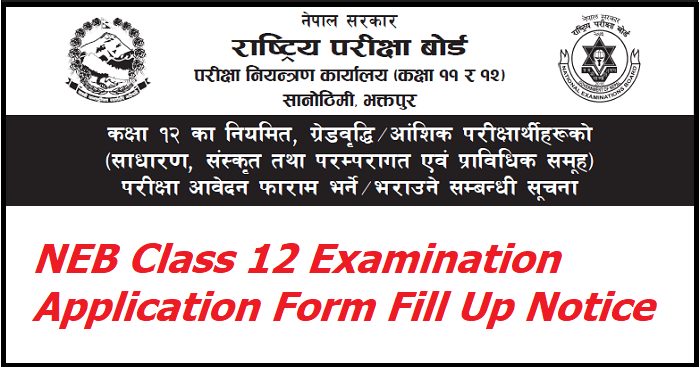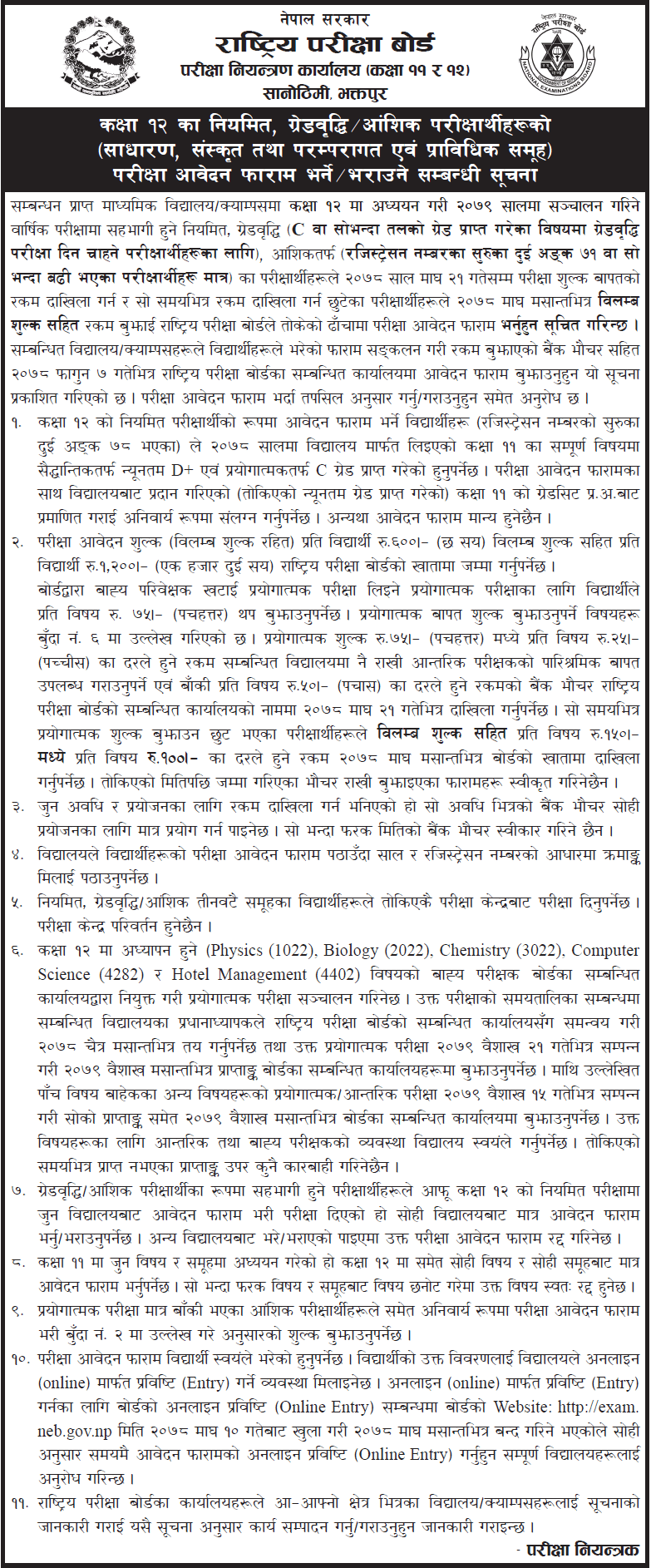 NEB Class 12 Examination Application Form Fill Up Notice: Government of Nepal, National Examination Board, Examination Control Office (Class 11 and 12), Sanothimi, Bhaktapur Notice regarding filling up of examination application form for regular, grade promotion partial candidates (general, Sanskrit and traditional and technical group) of class 12
Regular, grade promotion (for candidates who want to appear for the grade promotion examination in subjects having obtained grade C or below), partial (first two digits of registration number 71 or above) after studying in class 12 in the affiliated secondary school / campus and participating in the annual examination to be conducted in 2079. Candidates who are in excess of the number of candidates) are advised to fill up the examination application form by 21st Magh, 2078 and those who failed to submit the amount within that time are advised to fill up the examination application form in the format prescribed by the National Examination Board by end of Magh 2078.
This information has been published for the concerned schools / campuses to collect the form filled by the students and submit the application form along with the bank voucher to the concerned office of the National Examination Board within 2078 Falgun 7. It is also requested to fill the examination application form as per the details.
Also Read:
NEB Class 11 Registration Form Fill Up Notice
Class 12
NEB