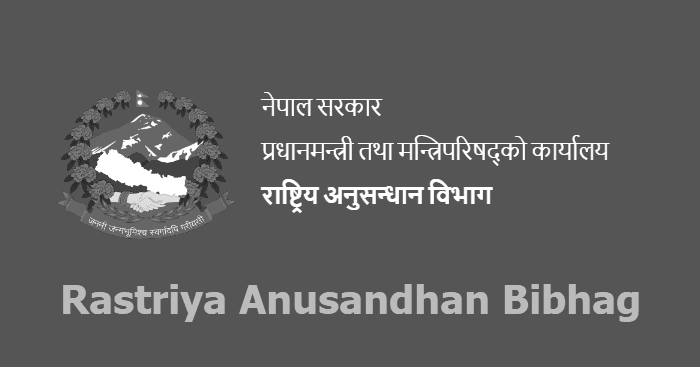 Rastriya Anusandhan Bibhag Anusandhan Sahayak Written Exam Center Dhankuta
The Public Service Commission (PSC) Dhankuta Office wishes to inform candidates and the general public about the establishment of the examination building and the upcoming written examination for specific posts and services.
Examination Details:
Notice Number: 13/080-81
Date of Notice: 2080/06/09
Referring to Advertisement Date: 2080/03/02 by Rastriya Anusandhan Bibhag
Exam Schedule:
Advertisement Reference: 02/079-80 (Open, Inclusive)
Position: Research Assistant, Nepal Special Service
Level: Non-Gazetted Second Class
Date & Time: 2080/06/28 at 2:00 PM
Examination Centers in Dhankuta:
Gokundeshwar Secondary School, Siranbazar:
Dhankuta Multiple Campus:

A Centre
B Centre
C Centre
D Centre

Triveni Secondary School, Dhankuta: Near by Buspark
Guidelines for Candidates:
Admit Card: Admission to the examination requires an admit card. Should you need a copy, retrieve it from the designated authority a day prior.
Exam Center: Ensure you are at the designated exam center as participation elsewhere will not be permitted.
Writing Tool: Use only a pen/point pen with black ink in the answer booklet.
Prohibited Items: Mobile phones and other electronics are strictly forbidden inside the examination venue.
Identification: Bring along your admit card and one of the following: citizenship certificate, voter's ID, driver's license, or any government-issued ID with a photo.
Punctuality: Ensure you are at the examination center an hour before the start time.
Conduct: Avoid crowding during entrance and exit. Abide by all instructions provided by exam personnel.
For further inquiries, you can contact us:
Phone: 026-522130, 026-522151
Fax: 026-522151
Website: www.psc.gov.np
Email: [email protected]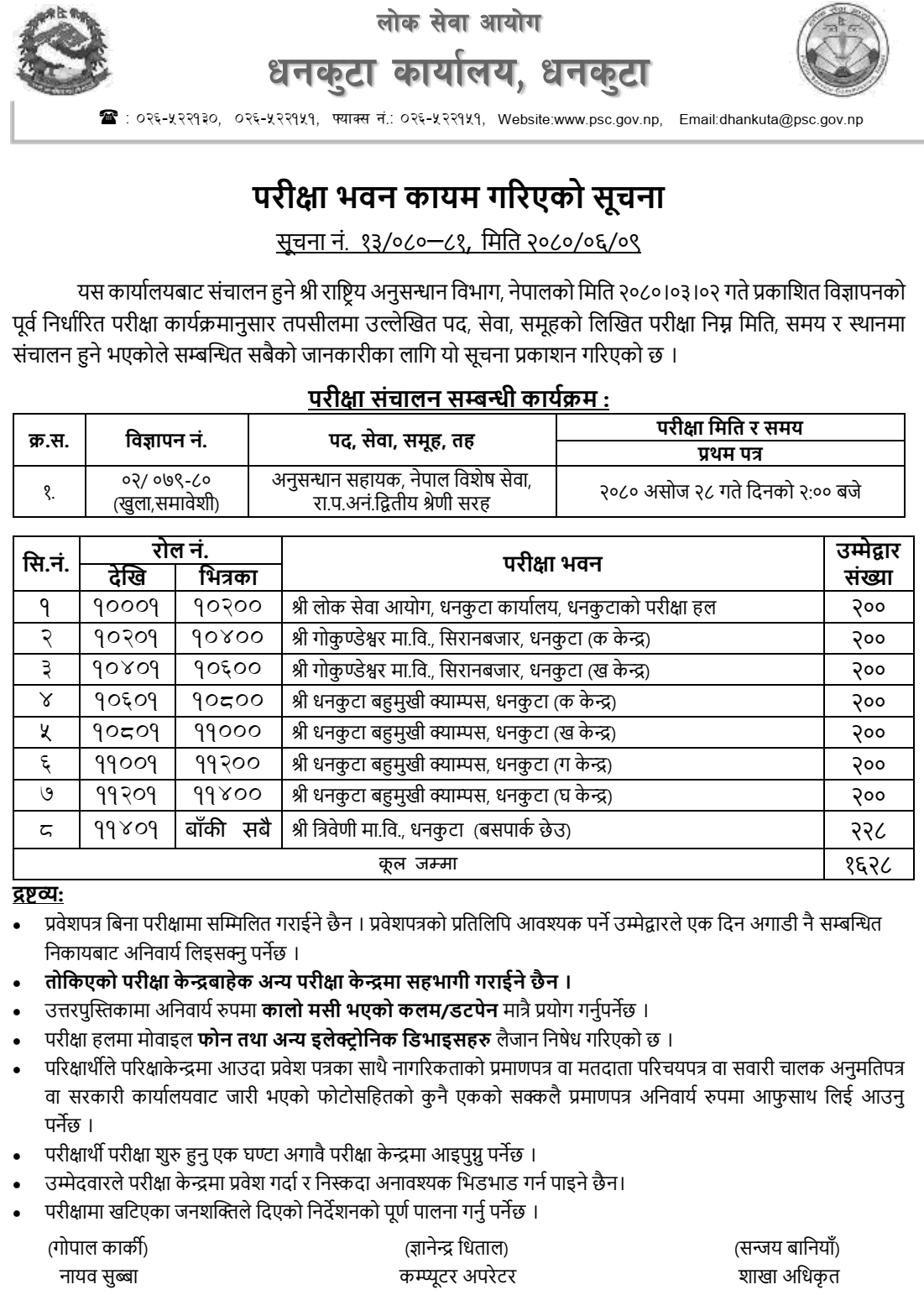 Notice
Exam Center