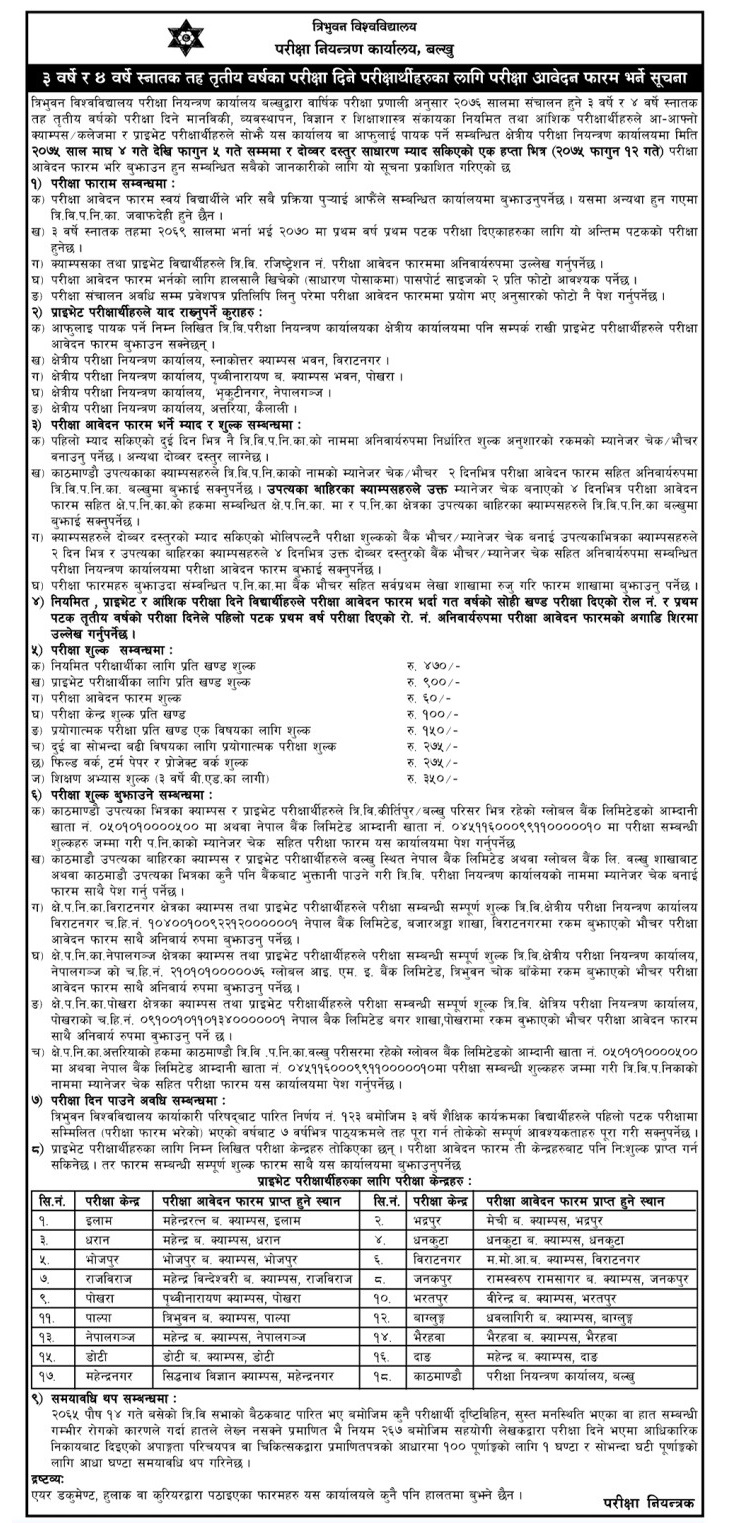 Tribhuvan University (TU) office of the controller of examination, Balkhu today publishes the examination form registration notice for 3rd-year students of both 3 years and 4 years Bachelor Level (faculty of Management, Humanities, Science and Education) i.e. for BA, BBS, B.Sc, and B.Ed programs.
The last date to submit the examination form: Magh 04, 2075 to Falgun 05, 2075 ( With Double fees up to 2075 Falgun 12)
The student who has admitted in 2069 BS and first-time exam appeared in 2070 are eligible to submit their exam form.