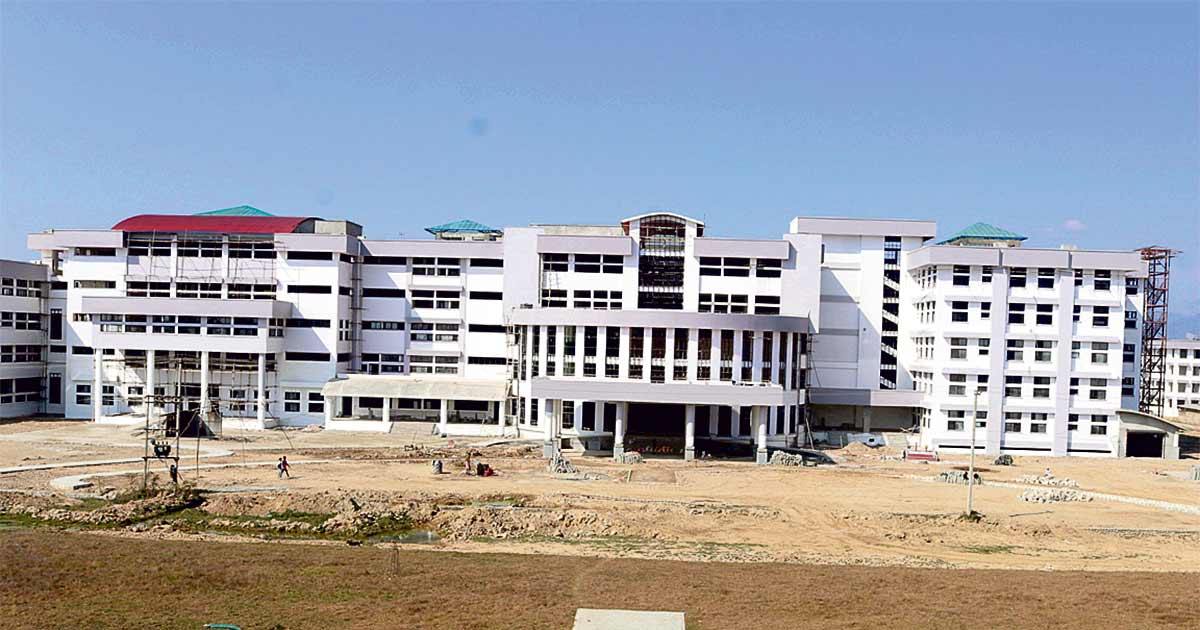 The 300-bed hospital at Geta Medical College in Dhangadhi of Sudurpashchim province will be operational from this year. The decision to establish Geta Medical College was taken a decade ago with the objective of providing access to health and health manpower to all the people of Sudurpashchim. The physical infrastructure of Geta Medical College is now ready. The Prime Minister has already instructed the Ministry of Health and Education to start the service this fiscal year. The hospital will be started this fiscal year as per the directive of the Prime Minister.
Under the coordination of Health Secretary Dr. Roshan Pokharel, an expert committee comprising Executive Director of the National Trauma Center Dr. Pramod Joshi, Member Secretary and Secretary of the Ministry of Education, Finance and General Administration was formed.
Based on the action plan, the Ministry of Health has decided to operate a 300-bed hospital immediately. A detailed report has been submitted on how to operate the hospital as soon as possible after conducting a site study of Geta Medical College. On the same basis, a 300-bed hospital will be operational from this year.
There is a provision that a hospital with at least 300 beds should be operational for three years to run a medical college. According to the same provision, the hospital will be operated from this year.
Geta Medical College has completed the construction of physical infrastructure from the University Grants Assistance Program of the Ministry of Education.
The government has also created an 11-level medical executive director post in the Ministry of Health to run Geta Hospital. In addition, the government has decided to hire other necessary doctors, health workers, and other staff on a contract basis. It is said that the hospital will be operational in a few weeks by appointing staff even though the process of appointing an executive director was stopped due to local elections.
The physical infrastructure of Geta Medical College is in line with the government's policy of operating at least one medical college in each province. As soon as Geta started, hundreds of people in the Sudurpashchim region found employment and a leap forward in the development of Sudurpashchim.
Sudurpashchim Pradesh
Dhangadhi