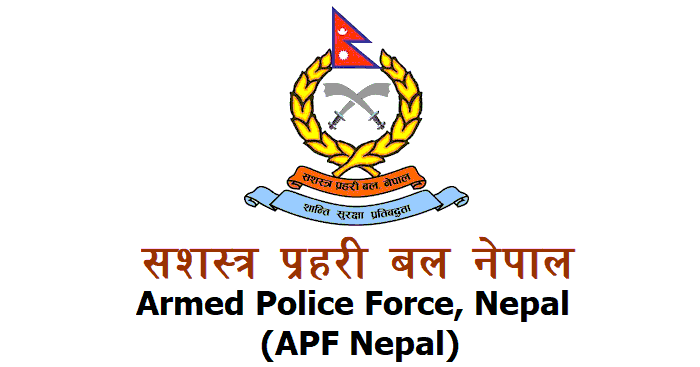 APF Nepal Revised Contact Date of Inspector and ASI Post: According to the advertisement published on 2079/06/07, the candidates for the post of Armed Police Inspector and Assistant Sub Inspector (ASI) of armed police for the general group, general sub-group, and Armed Police Inspector for the general group, law sub-group will be contacted through open competition on 2079/10/13. The date has been fixed on 2079/10/27. This notice has been published for the information of all concerned.
Human Resource Department, Human Resource Directorate,
Admission and Selection Branch,
Armed Police Force, Nepal Headquarters,
Halchok, Kathmandu.
Date 2079/10/11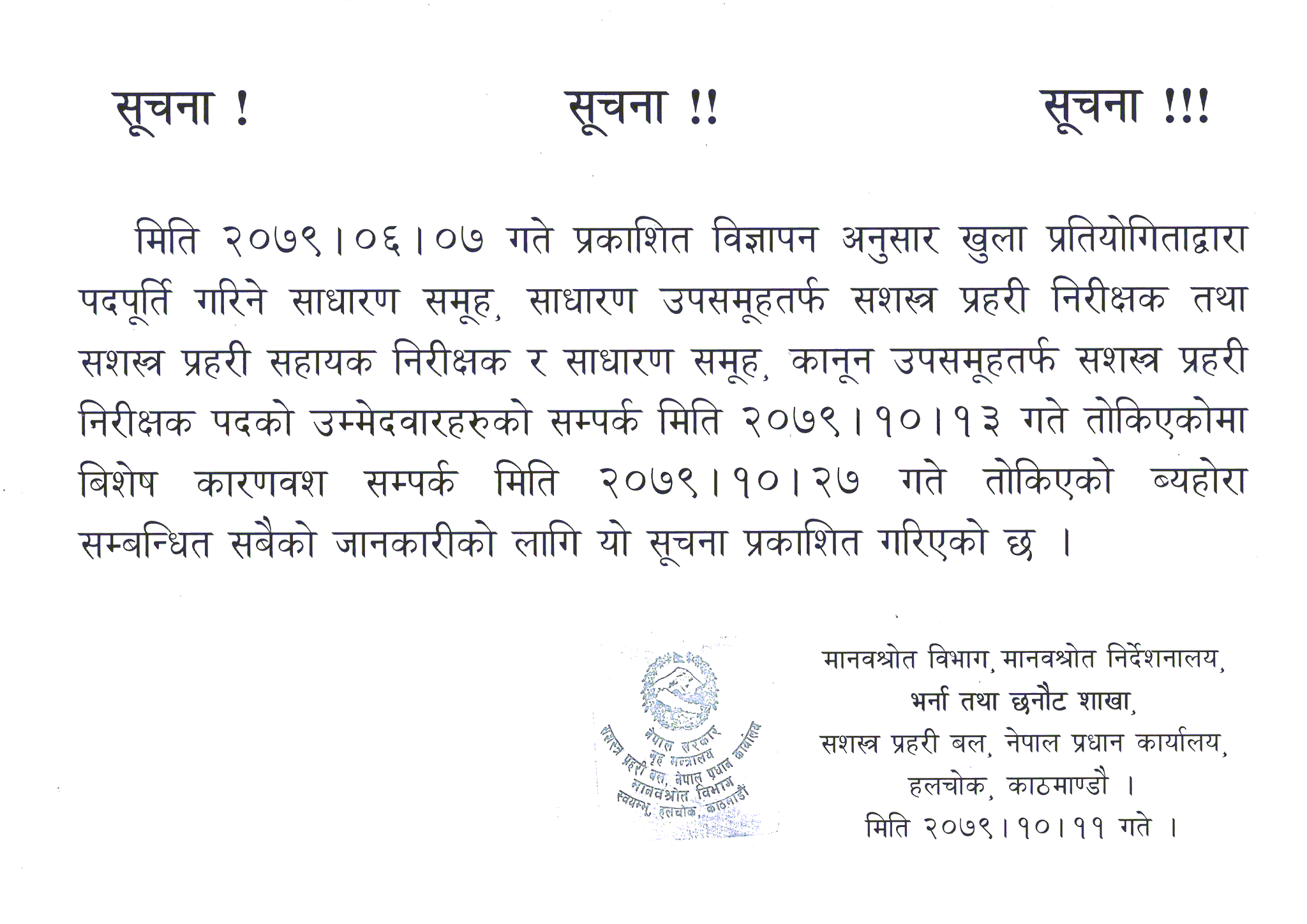 Notice
APF Nepal (Sashastra Prahari)