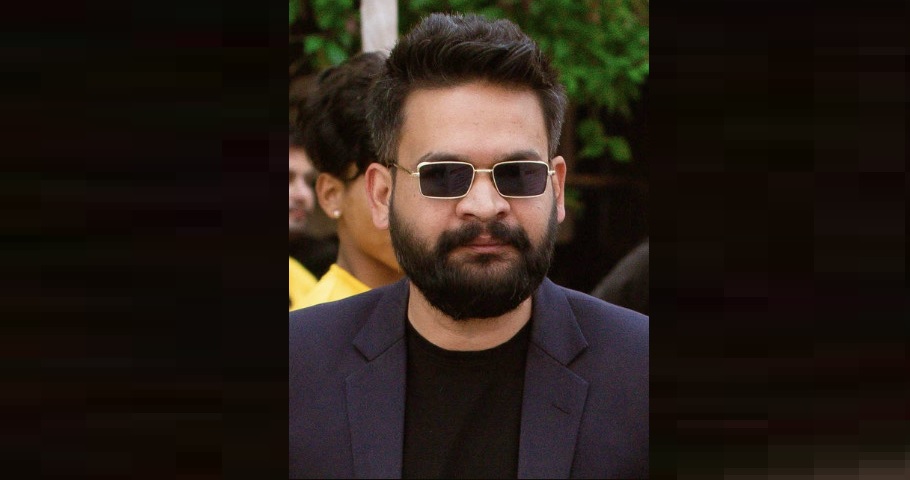 Kathmandu Metropolitan City Mayor Balendra Shah (Balen) has directed the Metropolitan Education Department to implement a six-point plan for public education reform in the metropolis.
On Jestha 20, Mayor Balen met with Ram Prasad Subedi, head of the metropolitan education department, heads of private and government school monitoring & reulating departments, examination staff, head of accounting and administration, and staff of all departments related to education to discuss education reform.
During the discussion, Mayor Balen instructed Chief Subedi to make a proposal in the budget by making a plan to provide skill-based education in public schools by upgrading toilets. Deputy Mayor Sunita Dangol also participated in the discussion, said Subedi.
As per the instructions of Mayor Balen, the Department of Education has prepared a new action plan to be proposed in the budget on Wednesday. A six-month skill-based training accredited by the Technical Education and Vocational Training Center will be arranged in these schools.
'There are a total of 89 public schools in the metropolis; Out of which 59 secondary and 30 basic levels are in operation. As directed by Mayor Saab, the Department of Education has selected 10 skill-based pieces of training for Class 9 students this year.
The proposal has been prepared by selecting the subjects identified by the department as house welding, beautician, fashion designer, vehicle repair, mobile repairing, doll and cushion making, tailoring, plumbing, electrical appearance, and furniture. Training will be given for 2 hours one day a week after regular classes.
Students who have obtained secondary education from public schools will learn general education as well as skills. In addition, they will be eligible for employment at home and abroad. The main goal is to produce skilled manpower in school education.
During the discussion, Mayor Balen was briefed on the physical condition of public schools, infrastructure development, and educational standards. From this, Mayor Balen came to know about the policy of making a model school in every ward of the country as per the education regulations. Expressing dissatisfaction with the policy, Mayor Balen said, "Why to build only one model school in 32 wards?" Make a plan to model all the schools in the metropolis in the budget. '
As per the instructions of Mayor Balen, the head of the education department, Subedi, has proposed a plan to make 89 schools a model in the budget program. Mayor Balen has instructed that all public school toilets in the metropolis be upgraded to five-star hotel toilets, according to which the Department of Education is preparing a budget.
In the proposed program, 15 schools within the metropolis that have their own land and toilets can be constructed outside the walls. That is, double toilets can be provided in schools. He said that the toilet outside will be made public and the toilet inside the school wall will be for the school.
The metropolis has already approved a program to establish community learning centers in every ward. Under this scheme, adult education, women's skill development, sewing training, and awareness programs on sexual violence will be conducted by the local municipalities. Earlier, these programs were run by non-governmental organizations.
Arrangements will be made to keep children's books in the school as discussed. The department has stated that the work has progressed as per the instructions given by Mahagar Mayor Balen to arrange a locker in the school.
1) Compulsory education, as well as skill-based training, is compulsory in the community high schools of Kathmandu metropolis
2) All community samples will be made
3) Upgrading public school toilets,
4) Lockers will be provided to the children so that they do not carry heavy loads of books
5) Emphasis on education with history, yoga, mythology such as Ayurveda as well as technology that can be connected globally.
6) Private schools will also be audited.
Lockers will be provided in all public schools to reduce the situation where young children have to carry more books than their load. Children's book copies will remain in the locker. They will take home only a few copies of the homework.
Emphasis will be given to the children of public schools which do not have playgrounds in the metropolis in collaboration with other schools or local clubs which have playgrounds. This will contribute to the all-around development of children.
Another key to Mayor Balen's education reform is to revise the curriculum for grades 1 to 8, with high-tech technology that can be linked to history, yoga, and Ayurveda.
Whether the private school has provided quality education as per the monthly fee collection; will also be audited. Private schools that do not meet the criteria will be closed. The system of introducing information technology education from early childhood education is implemented in the schools within the metropolis.
The Department of Education is also preparing to collaborate with international schools and start a sisterhood to exchange culture, lifestyle, and education system. Mayor Balen has pledged to provide an adequate budget for education sector reform.
Kathmandu