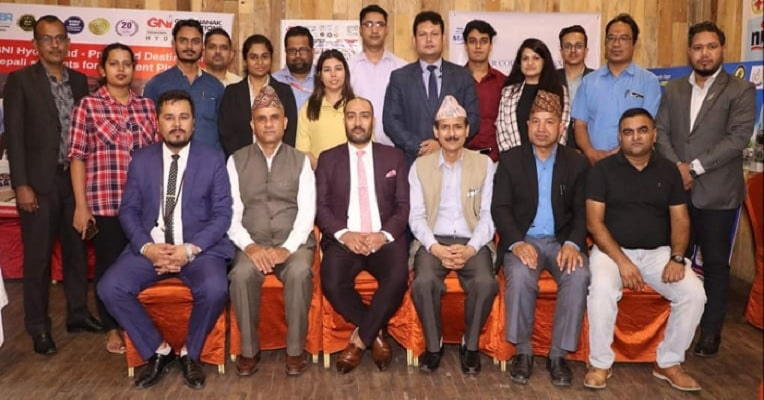 A joint press meet and career counseling expo of Max Way International Education Consultancy and Career Lifters have been held. Information on 'Studies and Opportunities After Plus Two' was presented at the Career Counseling Expo by three renowned universities in India.
Chandra Ghimire, International Director of Maxway International Education Consultancy, spoke about the importance of career counseling.
Similarly, Counselor of Dayananda Sagar University Bidhya Chandragod informed about the university, offered courses and teaching methods.
Anandiya Bhanjia, Director of International Relations, briefed the principals, professors, and officials of the college about the Datta Meghe Institute of Medical Sciences (Deemed to be University) and the services and scholarships provided to Nepali students.
Similarly, Mr. Prabin Kumar Shah, Admissions Manager, Guru Nanak Intuitions, while informing about the importance of excellent career counseling in Nepal, received good responses from students and colleges and provided Max Way International Education Consultancy and Career Lifer to organize such programs in the future also.
Chief Guest of the program and Vice President of NPABSON Tokha Bekha Narayan Dangol appreciated the program and expressed his gratitude.
Manoj Acharya, Founder Principal of Kathmandu Global School, Somraj Paneru, Vice Principal of The Chandbagh School, Subhash Chandra Joshi, Principal of New Millennium College, Khem Timalsina, Principal of Panini School, Divas Shakya, Principal of Glacier International College, Shrestha, Principal of Manaslu World College Sharma, Principal of Lyceum Model School Rajendra Thapaliya and representatives of PABSON and NPABSON were present.