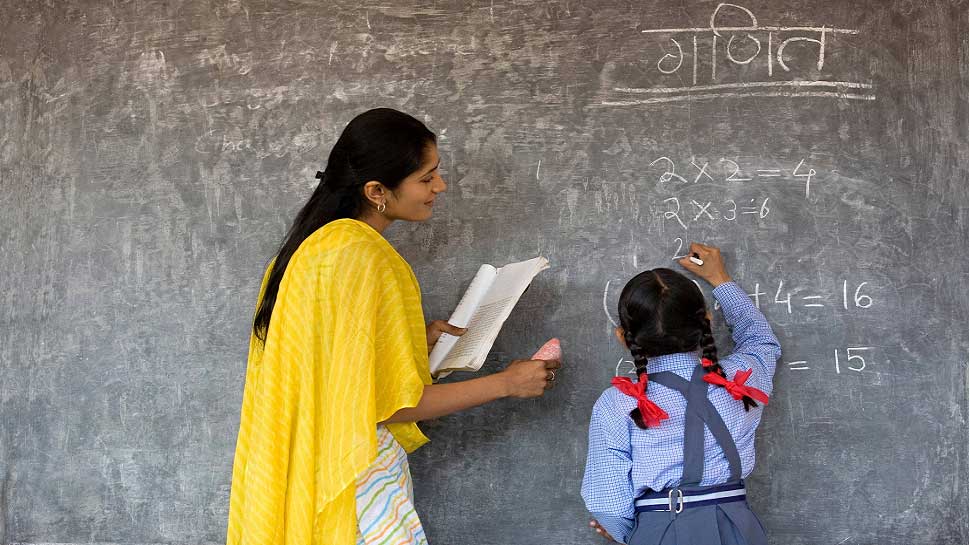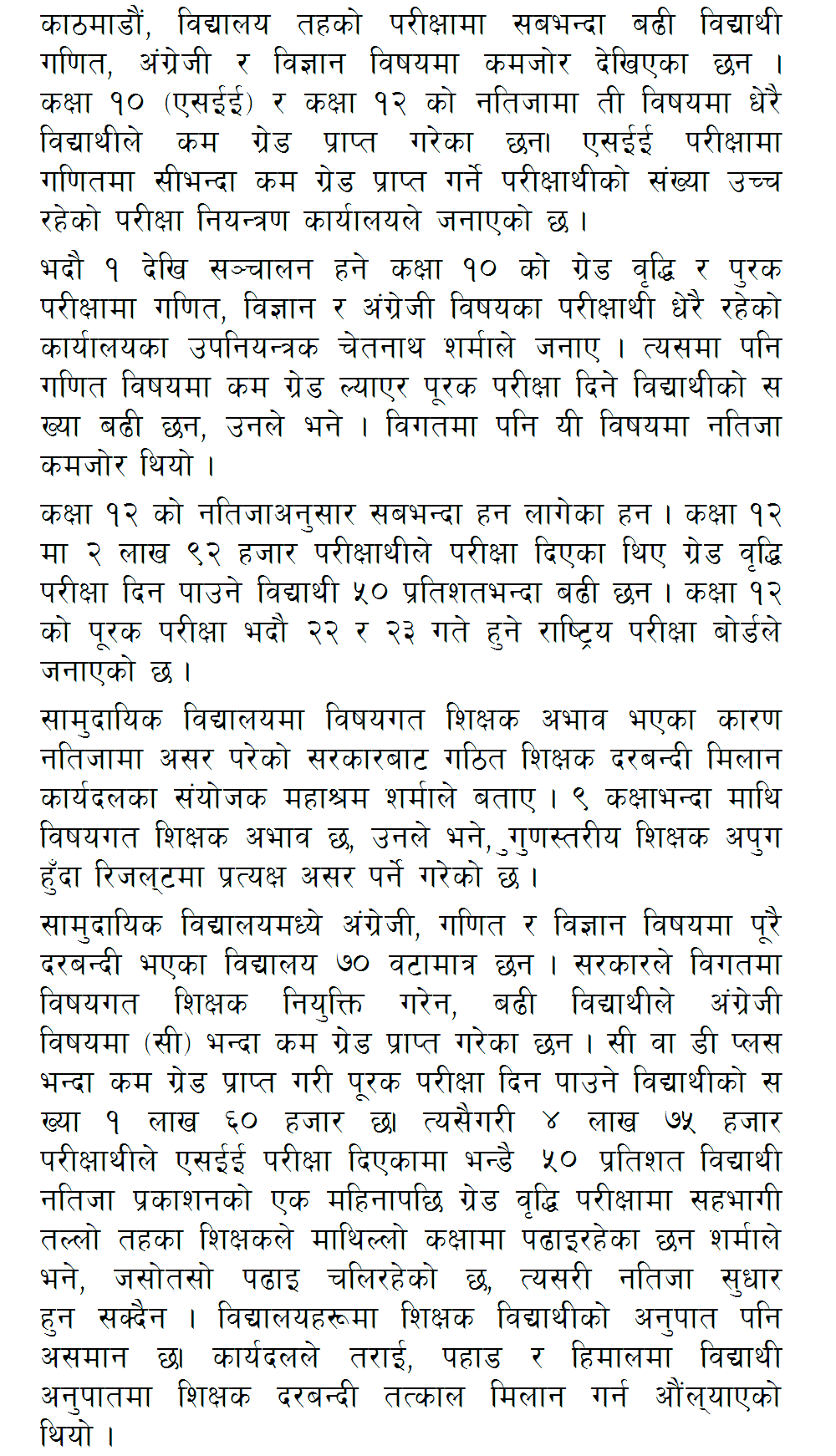 In the school level examination, most students are found weak in Mathematics, English, and Science. Many students have gained low grades on those subjects as a result of Class (SEE) and Class 12. In the SEE exams, the number of candidates obtaining a grade lower than C is high, said the Examination Control Office.
According to the Chetanath Sharma, Deputy Controller of the Office, there are many candidates for Mathematics, Science and English subjects in the Grade 12 Examination, which has been in operation since mid-September. "There is a higher number of students who will appear in supplementary exams by bringing lower grades in mathematics," he said. In the past the results on these issues were weak.
Of the community schools, there are only seventy schools with fully-fledged subjects in English, mathematics, and science. 'The government has not appointed thematic teachers in the past; more students have obtained grades lower than' C 'in English. The number of students who can get a supplementary exam with a grade lower than 'C or D plus' is 1 lakh 8 thousand. About fifty percent of the students appearing in the SEE exams are given in the upper grades one month after the publication of the results of the SEE examinations, "Sharma said. The ratio of teacher to student in schools is also uneven. The Task Force pointed out that the teacher ratios in the Tarai, mountains, and mountains were immediately matched.
The news was published on Kantipur Daily dated on 2019 August 13.