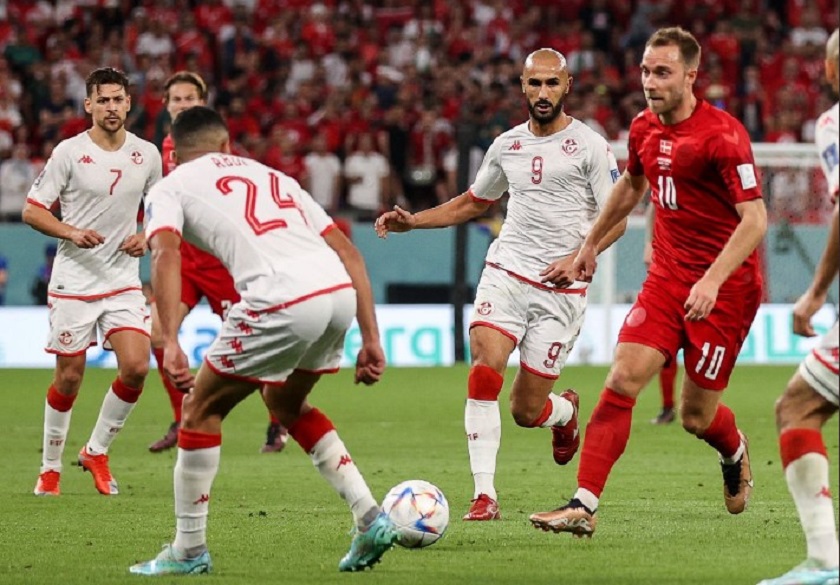 On the third day of the Football World Cup, Denmark faced Tunisia in Group-D on Tuesday (22 November). Both the teams could not score a goal in this match. The match ended in a 0-0 draw. For the first time in this World Cup, there was not a single goal in any match.
Denmark and Tunisia ended in a 0-0 draw. For the first time in this World Cup, not a single goal was scored in a match. The Danish team, which entered the match as a favorite, performed brilliantly, but it could not penetrate the Tunisian defense. For him, star Christian Eriksen played the best game and created many chances for the goal.
Denmark was ahead in possession, passes and pass accuracy. He kept 62 percent possession with himself. Danish players made 596 passes. Whereas, Tunisia passed 374. The passing accuracy of the Danish team was 84 percent. The passing accuracy of Tunisia's players was 74 percent. Both the teams will now be seen on the field on 26 November. Denmark will then face France and Tunisia will face Australia.
Both teams created scoring opportunities, but the deadlock remained as they missed in the finish. Tunisia and Denmark met in a friendly match in 2002 for the first time in the World Cup. Denmark won 2-1 in that friendly in Japan.
Tunisia missed a chance to take the lead when Mohamed Dragar's shot in the 11th minute collided with Danish defender Christiansen.
Tunisia scored 25 goals in 14 of the last 15 matches of the World Cup. In 1978, against West Germany in the only match, Tunisia played a 0-0 draw without scoring a goal. Tunisia, playing in the fifth World Cup, avoided conceding a goal for the first time in 44 years.
Joachim Anderson's header was deflected off a corner by Danish playmaker Christian Eriksen in the 20th minute.
Aisa Laidoni's pass in the 50th minute was not controlled by Anis Ben Slimane, and Tunisia missed a beautiful chance. Less than 6 minutes later, Andres Skov Olsen's goal was disallowed for offside.
Danish playmaker Christian Eriksson's powerful strike in the 69th minute was blocked by Tunisian goalkeeper Aiman ​​Damen. With his save, Denmark was unable to create any attacking opportunities.
In the second minute of injury time, after Eriksson's cross hit the hands of Yasin Meria, the referee watched the video review and did not give a penalty.
In the next match of Group D, France and Australia will face each other on Tuesday night.
World Cup 2022
Football
Sports