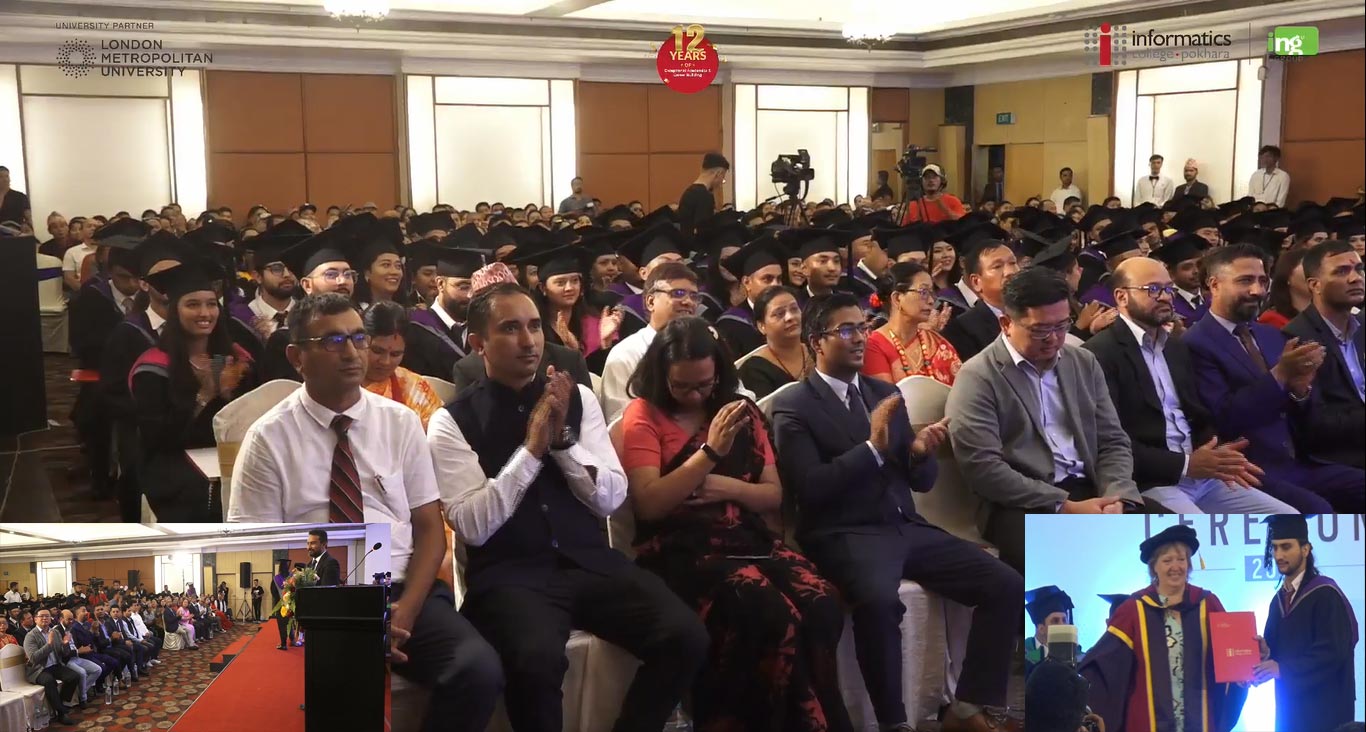 The Graduation Ceremony concludes for 2020 and 2021 students who have studied in the field of IT has been held at Informatics College Pokhara. About 280 students were successful that year.
Sulabh Budhathoki, Chairman of ING Group, was the chief guest of the ceremony, which was also attended by experts from London Metropolitan University. In the program, the President of Informatics College Binu Gurung, and Chief Executive Officer Abhinav Dahal congratulated the students and expressed their best wishes for the coming days.
Informatics College Pokhara (ICP Pokhara) has proven to be the top IT college in Pokhara in 13 years of establishment. The college has been teaching BBA and IT. Recently, 700 students are studying in this college. Scholarships were awarded to 2 students Sanjit Adhikari and Asha Thapa in the program. Scholarships were given based on their intellectual ability and interview.
Pokhara