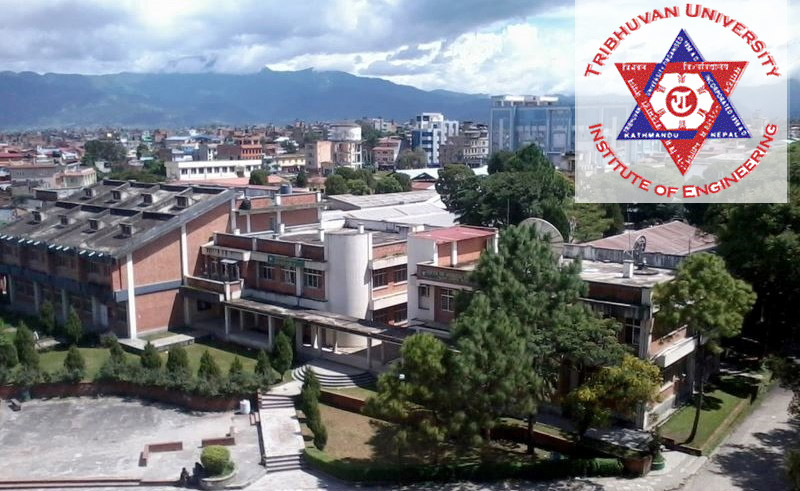 IOE Tribhuvan University Maintains Old Fee Structure Amidst Protests: All You Need To Know
Kathmandu, October 3, 2023 – In a significant announcement, The Institute of Engineering (IOE) of Tribhuvan University confirmed its decision to proceed with the admissions for undergraduate programs for the academic year 2023/2024 at the pre-existing fee structure.
Key Highlights:
Entrance Examination Date Confirmed: The entrance test is scheduled for Monday, October 9, 2023.

Admission Details: Students aspiring for BE/B.Arch programs can secure their spot in both the constituent and affiliated colleges of IOE at the unchanged fee. The Angik campus of TU has the full fee set at 3 lakh 18 thousand rupees.

Entrance Exam Form Submission: The window for application form submission is between October 4-6, 2023. Those who had submitted their forms earlier need not reapply.

Background: Following IOE's prior intent to surge the study fee from 3 lakh 18 thousand rupees to 7 lakh 75 thousand, a wave of student protests emerged.

Committee Deliberations: Post the demonstrations, the Dean's Office of IOE established an 11-member committee spearheaded by Dr. Hariram Parajuli, Assistant Professor of Pulchok Campus. On 12 September 12, 2023, the committee presented a recommendation to adjust the undergraduate fee to 5 lakh 54 thousand.

Challenges Faced by Campus Principals: Heads of Pulchok, Thapathali, Purvanchanal, and Paschivanchal engineering campuses voiced concerns over the financial viability of teaching at the old rates. This debate led to the postponement of the initially scheduled September 2023 entrance examination.

FSU Intervenes: The Free Student Union (FSU) of Pulchok, Thapathali, and Purbanchal Engineering released a statement on October 23, 2023, accusing campus heads of causing unnecessary delays in the entrance examinations. They issued an ultimatum, stating if the administrations couldn't teach at the previous fee, the responsibility should be handed over to the FSU.
Affiliated Institutions: IOE proudly oversees five core campuses along with multiple affiliated institutions:
Pulchok Engineering Campus
Thapathali Engineering Campus
Purbanchal Engineering Campus Dharan
Pashchimanchal Engineering Campus Pokhara
Chitwan Engineering Campus.
This announcement brings a sigh of relief to many prospective engineering students and parents concerned about the fee hike. The decision upholds the importance of education accessibility and demonstrates the university's commitment to its students' well-being.
College News