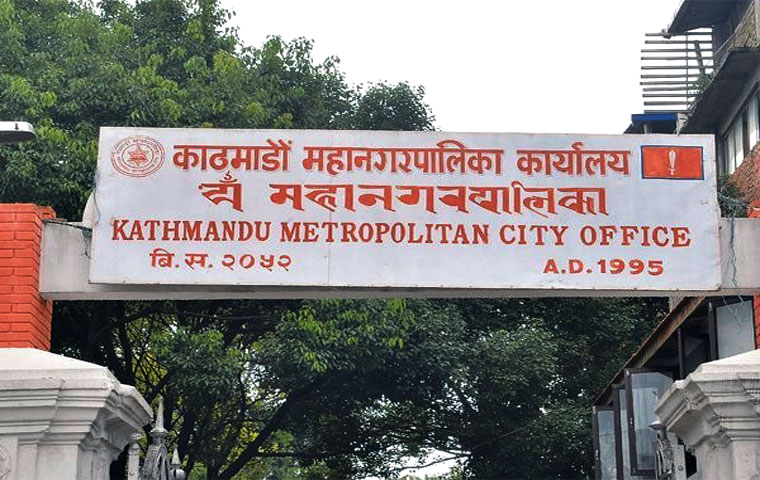 The Department of Education of Kathmandu Metropolitan City has entered into a cooperation agreement with three different organizations to make educational activities practical and useful for life.
On Friday, Deputy Mayor Sunita Dangol, Chief Administrative Officer Basant Adhikari and Education Advisor Reshu Aryalko, Head of Education Department Ram Prasad Subedi signed a Memorandum of Understanding with Tribhuvan University Central Department of Home Science, Karkhana Group and Wildlife Conservation Association Nepal. On behalf of the second party, the head of Central Home Science, Prof. Dr. Jayalakshmi Pradhan, the director of Karkhana, Sachet Manandhar, and the director of the Wildlife Association of Nepal, Sanjeevani Yonjan.
Deputy Mayor Sunita Dangol said, 'We know that quality education is necessary for quality educational activities. This requires adequate infrastructure and qualified manpower. We will try to get results by collaborating with partners who are working in our field. She said that she wants to transform educational quality through practical and experimental education.
Tribhuvan University, Central Department of Home Science:
The central department will send facilitators to facilitate teaching in accordance with child psychology at the pre-primary level. Students studying child development and gender socialization at the postgraduate level of the department will be sent as intern facilitators. 40 students sent by the department will go to the schools assigned by the education department of the metropolis and will facilitate in the areas of child-friendly teaching and learning, creation of educational materials, student-friendly uniforms, parent education, and thematic approach.
Collaboration with Wildlife Conservation Society for the construction of Green School:
The Association will facilitate the construction and operation of Eco Clubs in schools to transform schools into green schools and impart environmental knowledge to students. Environmental education, disaster risk management, water management and sanitation, climate change mitigation, sustainable development, nutrition, and land conservation programs will be conducted for green schools. For this, an action plan will be prepared to gather financial and technical resources.
Programs such as training, workshops, and seminars will be conducted to develop capacity in these areas.
Collaborating with Karkhana for learning by playing teaching method:
One of the 5 schools provided by the Department of Education will be considered a hub school and sports-friendly teaching and learning based on engineering will be started. Robotics kits will be provided to selected schools. A digital platform will be created to inform teachers about various topics of robotics and share knowledge. Mathematics, engineering and technology subjects will be studied in it.
Kathmandu