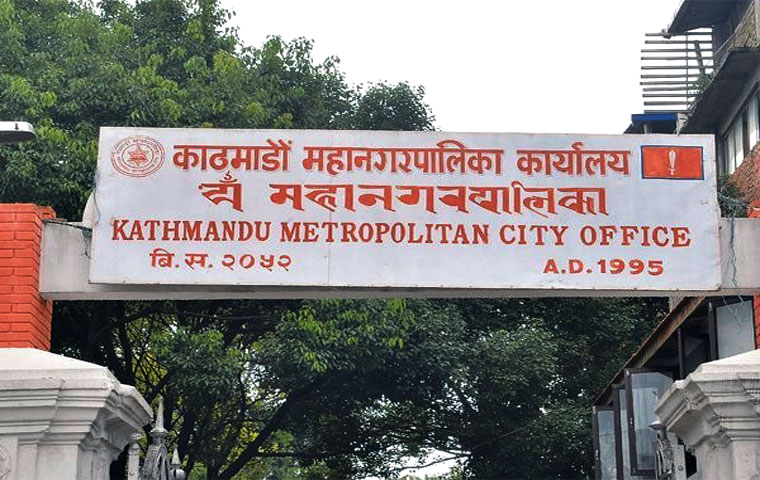 The draft of the 'Rental Arrangement Procedure' of Kathmandu Metropolis has been sent to the Legislation Committee. The Revenue Consultative Committee chaired by Sunita Dangol, Deputy Mayor of the metropolis and Coordinator of the Revenue Consultative Committee, has decided to discuss the provisions of the meeting and send them to the Legislature Committee.
Vasant Acharya, Director of Metropolis and Member Secretary of the Legislation Committee, presented the procedure in the meeting.
The draft procedure has 6 paragraphs and a schedule. In the draft, it is mentioned that a mandatory agreement should be entered into when renting or leasing a structure, location, or land for the purpose of living and doing business within the metropolitan city. One copy of the agreement made in this way should be kept by the recipient and one copy should be submitted to the ward office.
Details such as the name, address, citizenship number, national identity card number, area of ​​the leased place or structure and lot number of the contracting party should be mentioned in the contract. Similarly, how much and how the rent will be increased, who will pay the electricity and water charges, who will pay the property tax, and who will do the repairs should be mentioned. If the rental tax issue is not mentioned in the contract, the responsibility to pay the tax will be on the party giving the rental.
The lessor has to make arrangements such as to allow unrestricted use of the place given to him, to provide water, electricity, toilet, to ensure security, order, and self-respecting behavior. In the same way, the borrower has to fulfill the obligations such as paying the rental amount on time, protecting and protecting him as his own, and not doing things that cause disturbance and harassment to others.
Before the implementation of the procedure, the person who takes the loan must make an agreement or submit the contract within 90 days after the implementation of the procedure. If there is a mathematical mistake in the contract, it can be corrected within 15 days.
Non-profit organizations or those living on government and private land will also be taxpayers. But ownership of such places will not be acquired on the basis of paying rental tax. According to the financial law of the metropolis, those who pay the amount on time will be encouraged and those who do not pay will be fined.