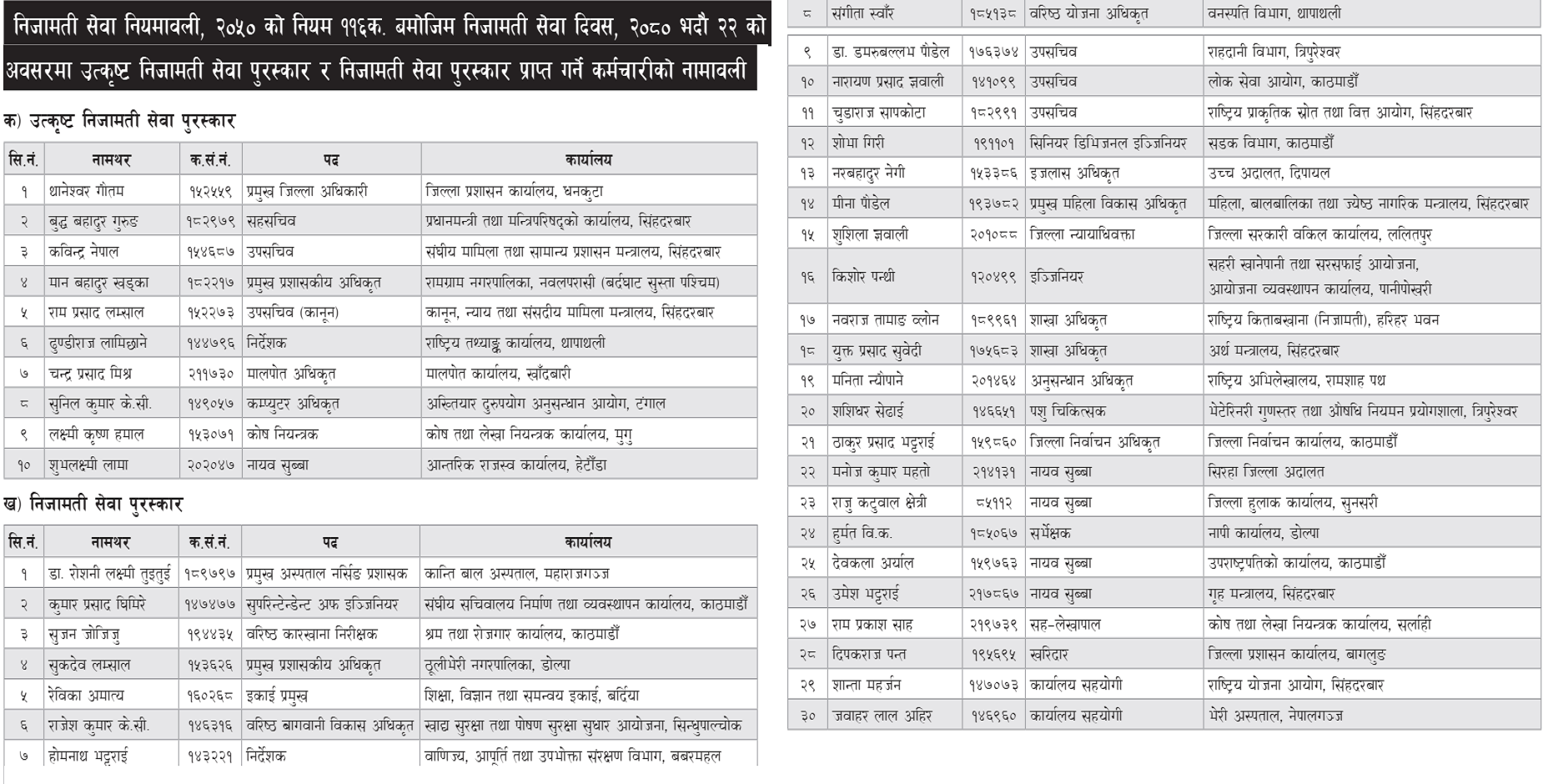 Celebrating 20th Civil Service Day in Nepal: A Message of Commitment to Good Governance and Prosperity
A Special Message from Prime Minister Pushpa Kamal Dahal 'Prachanda'
As Nepal observes its 20th Civil Service Day on 22 Bhadra 2080, the overarching theme "Professional and Creative Administration: Development, Prosperity, and Good Governance" couldn't be more apt. It encapsulates the essence of the nation's civil service—a profession deeply entrenched in the pursuit of effective governance, social justice, and national prosperity.
A Milestone Year in Civil Service
This year marks the 76th anniversary of Nepal's civil administration, an institution that has grown to become the backbone of the nation. With its origins aimed at delivering simple, convenient, and reliable services to every citizen, the civil administration has played a pivotal role in fostering development and governance.
Civil Service Day: A Tradition Since 2061
Since its inception in 2061, Civil Service Day has served as an annual milestone to recognize and celebrate the dedication and contributions of civil servants nationwide. Selected by the Public Service Commission, these committed individuals serve as the practical mirror of our nation, reflecting its aspirations and dreams.
Good Governance: A Continuous Pursuit
A successful nation requires a robust civil service system that operates transparently and efficiently. This becomes especially important as we navigate through transitional governance and adapt to our federal system. The civil service remains the cornerstone for achieving national interest, good governance, and social justice.
Timely Initiatives and Legislative Measures
The Federal Civil Service Act stands as an instrumental tool for the effective implementation of the federal governance system. In this spirit, I'm pleased to announce that the Civil Service Bill has been approved by the Council of Ministers and is slated to be registered in Parliament within the coming days.
Recognition and Rewards
On this special occasion, a hearty congratulations to all the awardees for their remarkable contributions. Your dedication not only serves as a testament to the strength of our civil service but also sets a precedent for future excellence.
In Conclusion
As we mark this day with the slogan of 'Professional and Creative Administration Development, Prosperity, and Good Governance,' let it also be a day of action and not just words. It should serve as an inspiration for all civil servants to work tirelessly for the welfare of the nation and its people.
To all our national service civil servants, I extend my warmest wishes and hope that we continue to strive for a prosperous Nepal.
22 Bhadra 2080
Pushpa Kamal Dahal 'Prachanda'
Kathmandu, Nepal

Rule 116A of the Civil Service Rules, 2050. On the occasion of Civil Service Day, 22 Bhadra 2080, the list of employees who received the Best Civil Service Award and Civil Service Award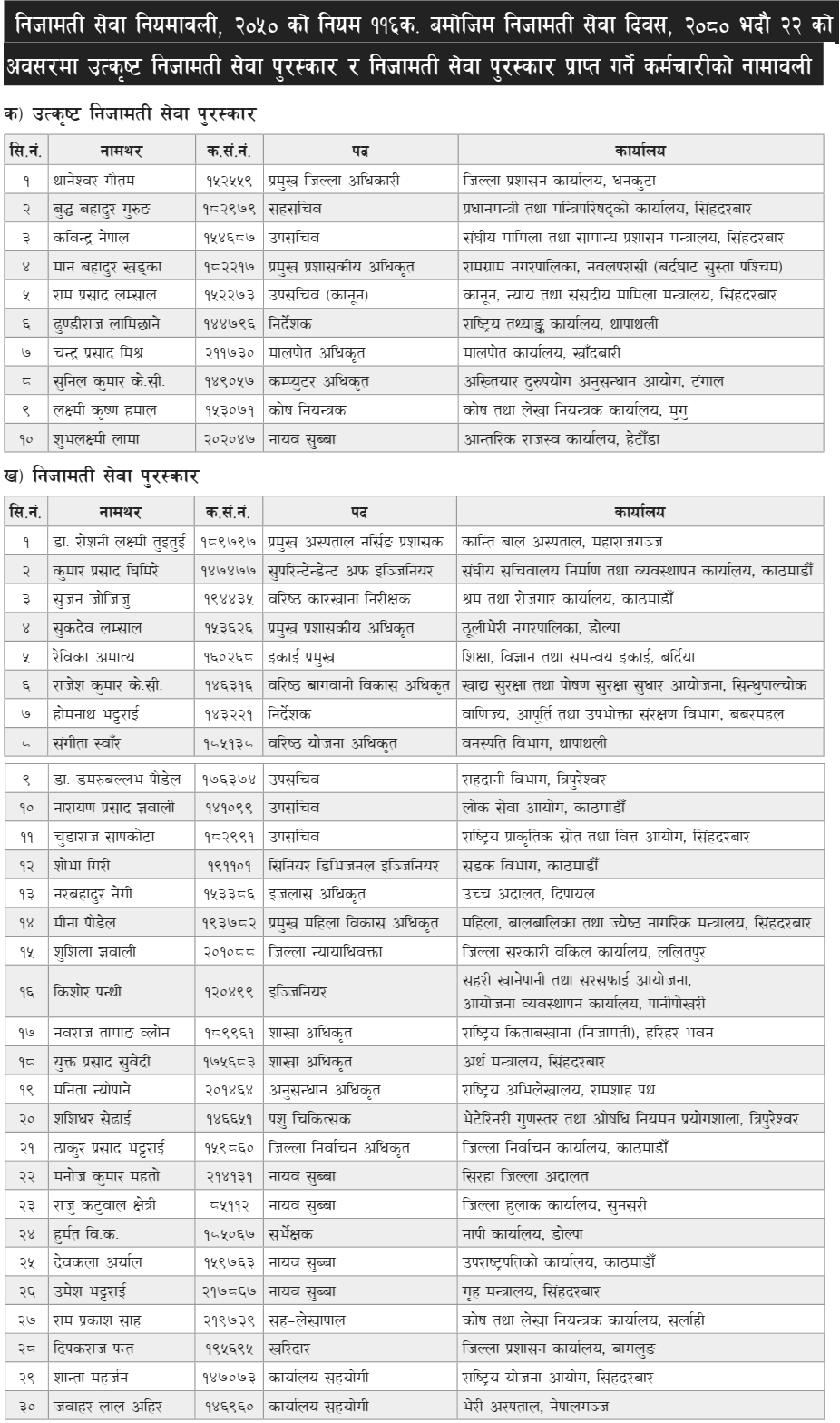 Notice