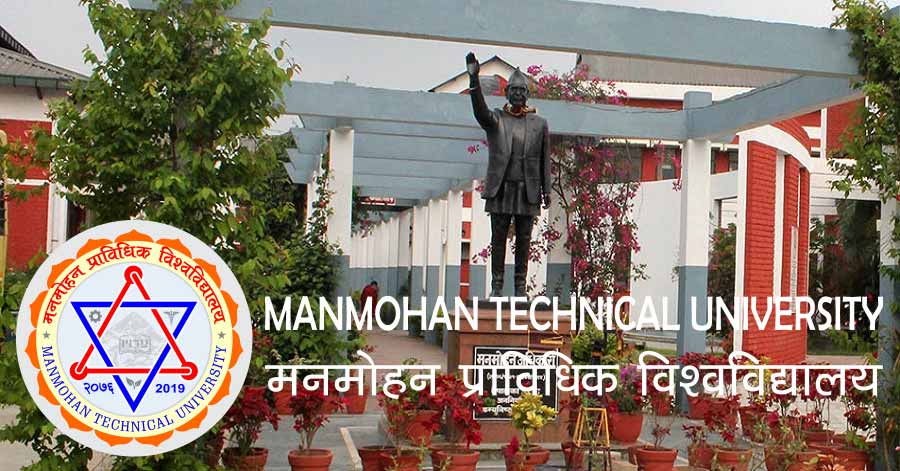 Manmohan Technical University, located in Budhiganga, Morang, has started an educational program for the production of manpower needed by Nepal's industries. In an interaction with journalists on Thursday, the university informed that it has started various educational programs to produce manpower required for the industrial sector.
Vice Chancellor of the University Subhashree Pokharel informed that the University has started teaching the educational courses of BE in Civil and BE in Electrical and Electronics Engineering towards the School of Engineers in accordance with the plan to produce the required manpower in the industry.
According to Pokharel, the School of Engineering, School of Applied Science and Technology, and School of Medicine and Allied Health Sciences are operating in the university.
Among them, the university has called for admission in undergraduate classes towards the School of Engineering. According to Vice-Chancellor Pokharel, for the current academic year, 48 candidates have been invited for BE in Civil Engineering and 24 for BE in Electrical and Electronics Engineering.
Pokharel said that the university has discussed with the industrialists of various industrial corridors in the country and determined the curriculum for the production of manpower required by the industry. He said, "Nepali people cannot get jobs, but to end the compulsion of industries to import skilled manpower from abroad, the university has started to produce the required manpower for the industry domestically."
He also claimed that the compulsion to bring skilled manpower from India by producing all kinds of skilled manpower required for the indigenous industries will be abolished within 10 years. He said that by making a five-year plan for the School of Engineering, the Bachelor in Architecture and MSc in Structural Engineering program will be launched from the academic session 2080/2081. Vice-Chancellor Pokharel informed that the second assembly of the university has already approved these two programs.
According to the university, from the academic session 2083/2087, Bachelor in Biomedical Engineering, BE in Mechanical or Automobile Engineering, Transport or Tunnel Engineering, Electronics and Communication Engineering at the postgraduate level, and Civil Engineering and Electronics Engineering will be conducted at the postgraduate level.
The university claims that 2831 students will be benefited from 28 academic subjects in the next ten years after the three schools under the university come into operation.
Admission Open