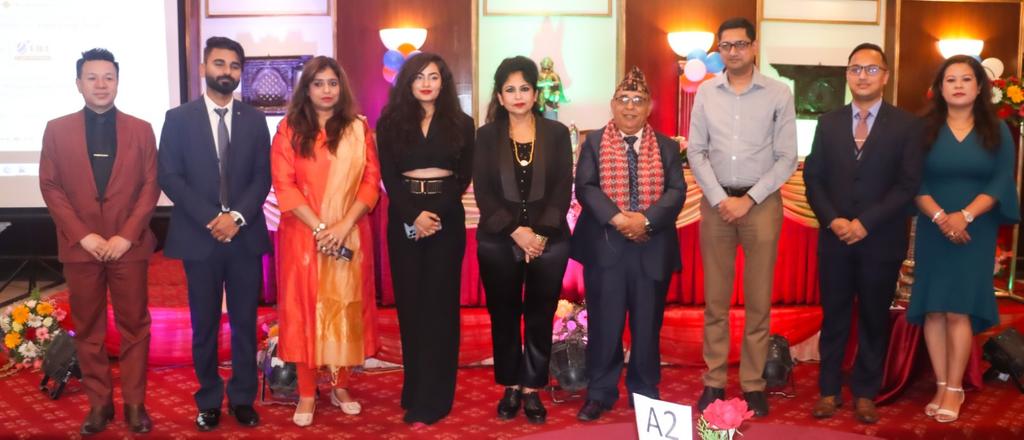 Noida University has established the regional office in Kathmandu in association with E-spot International Education Consultancy (EICE). On the occasion of its initiation, this Monday, they jointly organized the formal inaugural ceremony at Malla Hotel, Kathmandu.
Professor (Dr) Uma Bhardwaj from Noida University and E-SPOT managing director Rakesh Kumar Baidhya jointly lit the auspicious candle and cut the ribbon at new opened office to mark the official opening of new commencement.
Vice-Chancellor at Pokhara University, Prem Narayan Aryal; Vice-Chancellor at Noida University Professor (Dr) Uma Bhardwaj; Director at Noida University, Aakash Sharma; Deputy Director Admissions and International Relations at Noida University, Alkananda Misra; and Managing Director at E-spot International, Rakesh Kumar Baidhya were presented as chief guest at the formal inaugural ceremony to declare the inception of the new partnership.
International Relations and Admission Officer, Ms. Alkananda Misra, hold forth the welcome speech at beginning of the program. The Program formally began giving due respect to the national anthem of both the countries, Nepal and India.
To assert the good deeds and successful completion of the association in the future, Professor Uma Bhardwaj handed over the token of appreciation to Professor Prem Narayan Aryal and Aakash Sharma handed it over to Rakesh Kumar Baidhya. Presented every chief guest delivered the best wishes speech and hailed for the success of the outset.