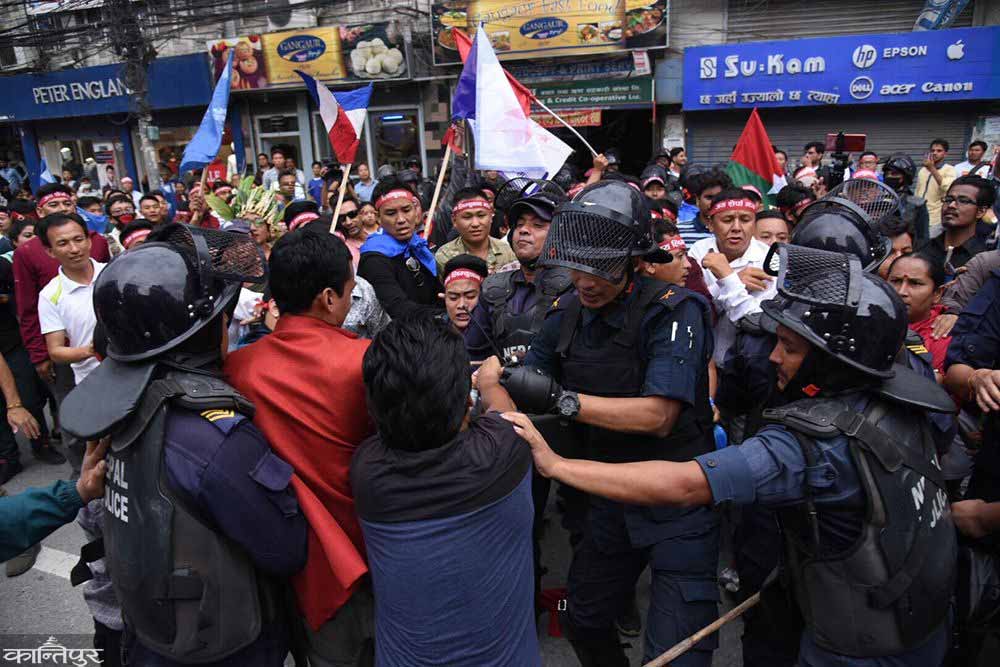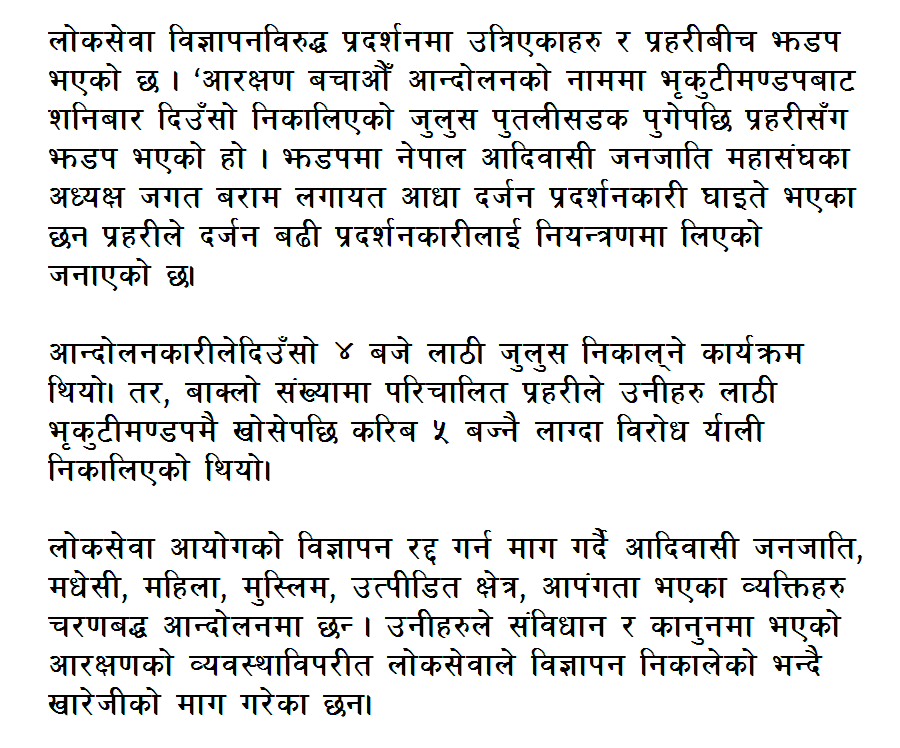 There has been a clash between the protesters and the police against the public service Commission's (PSC) advertisement. The clash broke out with police after a procession which was called out from Bhrikutimandap on Saturday afternoon reached to the Putalisadak.
At least half a dozen protesters, including Jagat Baram, president of the Federation of Indigenous Nationalities, were injured in the clash. Police have arrested dozens of protesters.
Protesters had a program to bring out a black procession at 4 pm. However, the protest rally was fired at around 5 pm when the mobs were mobilized by the huge number of police.
Demanding the advertisement of the Public Service Commission, the tribal people, Madhesi, women, Muslims, oppressed areas, people with disabilities are in a phased agitation. They demanded the dismissal, saying that the Public Service Commission had removed advertisement against the constitution and law reservation provision.
(Source from Kantipur Daily for educational purpose only.)