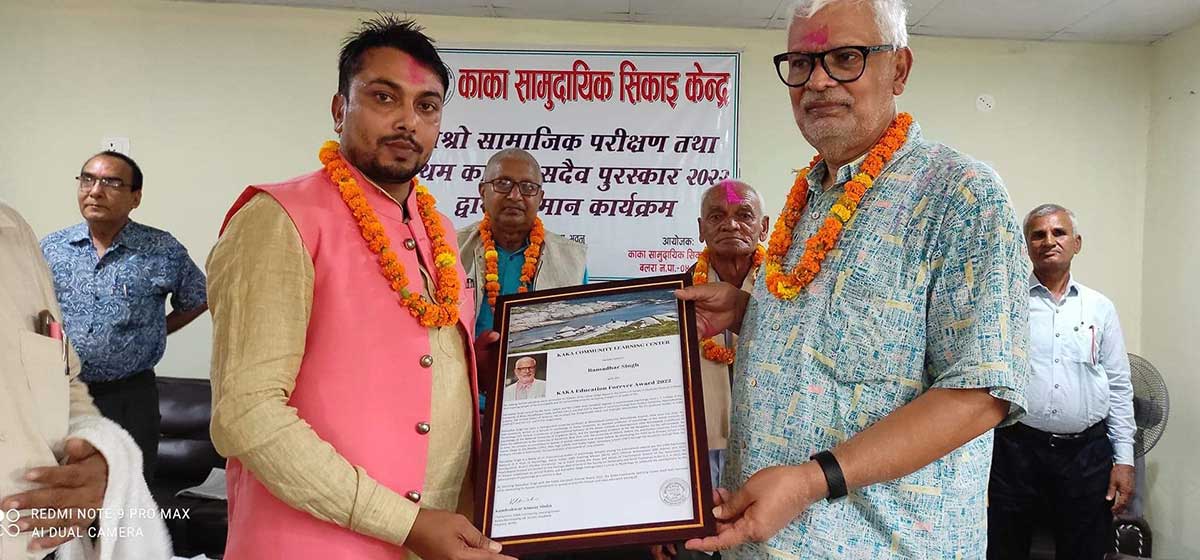 Dr. Ramadhar Singh, who has made a special contribution in the field of education, has been honored in Balara. KAKA Community Learning Center Balra has honored Dr. Singh as a prominent psychologist in India.
In a program presided over by the president of the center, Dr. Kamleshwar Kumar Singh, Dr. Singh was honored with the 'Kaka Shiksha Sadaib' Award by Balra Municipality Chief Ramashankar Prasad Kushwaha on Sunday.
Dr. who made a special contribution to the field of psychology in India. Singh has been honored with various awards and honors by the Government of India. Dr. Singh, a permanent resident of Balra in Sarlahi, has been awarded a well-known honor in the field of education for the first time in his birthplace.
On the occasion of the second social examination of the center, along with Dr. Singh, various people who have made special contributions to society were also honored, according to the secretary of the center, Sanjay Kumar Sah.