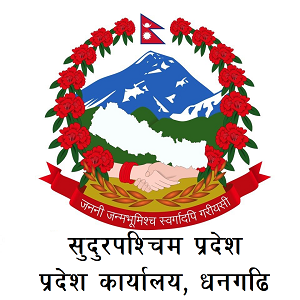 Sudurpashchim Pradesh Government Decided to Recruit 75 Employees on Contract Services:
The Sudurpashchim Pradesh government has decided to hire contract staff in the province with the objective of increasing budget expenditure and development work.
A meeting of the cabinet of the provincial government held on Tuesday decided to appoint 43 staff members in the Ministry of Physical Infrastructure Development and 32 staff members in the provincial Ayurvedic Hospital on a contract basis.
Minister for Economic Affairs and Planning Jhapat Bahadur Bohara said that the government has decided to recruit staff to speed up the development work by appointing staff in case the capital budget cannot be spent due to staff shortage. He said that the provincial government has decided to recruit for the vacant posts in the ministry.
The Council of Ministers has also decided to amend the constitution of the Vaidyanath Dham Development Committee. Minister Bohara said that a jungle safari path would be constructed on the 15-kilometer road from Zigrana to Bichpani on the way from Doti to Khaptad National Park. He said that it has been decided to provide Rs 1.5 million to the Ministry of Infrastructure Development for the preparation of detailed project report DPR and Environmental Impact Assessment (EIA).
The Council of Ministers has given approval to the Ministry of Social Development to connect oxygen plants in all the district hospitals of the state for the control, prevention, and treatment of Kovid 19 disease. Minister Bohara said that it has been decided to manage the necessary budget for that.
Minister for Social Development Krishna Raj Subedi said that oxygen plants will be set up at Tikapur Hospital in Kailali and all district hospitals in the province. He said that the meeting decided to manage the budget for the purchase of an additional 50-bed hospital building and surgical equipment at Seti Provincial Hospital.