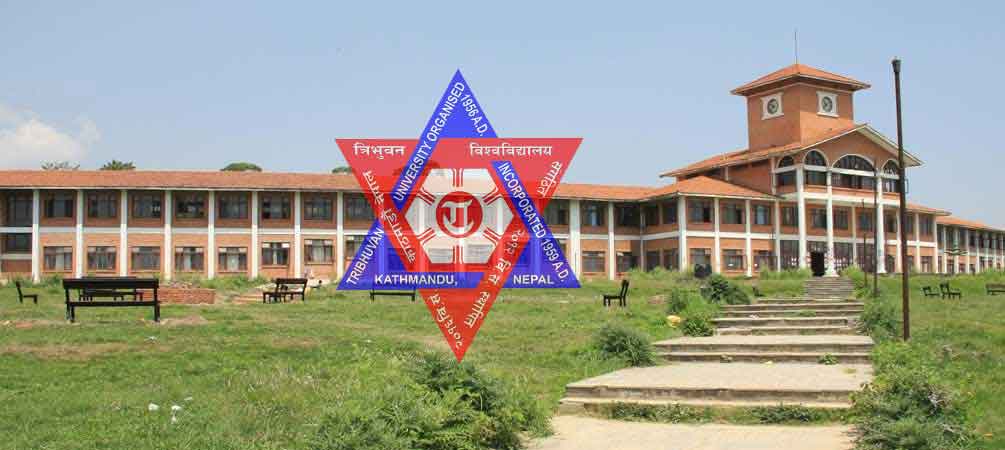 Tribhuvan University, Office of the Principal, Coordination Division, Kirtipur Important notice: As requested by the Ministry of Education, Science, and Technology, Government of Nepal; Regarding teaching in the post of Nepal Chair Post for Banaras Hindu University of India, applications are invited from the interested professors in the Coordination Division Tribhuvan University (TU) within 5:00 on the 25th of Magh 25, 2079 under the following conditions.
1) Applicants have to submit their application, personal details, attested copy of citizenship, educational certificates and brief action plan for the said post.
2) The applicant should present his/her name, position, academic degree and extra academic activities in clear personal details. A copy of the first permanent appointment and the last appointment must be submitted.
2) The applicant should be at least associate professor and graduate teaching Nepali subject in the campus of Tribhuvan University.
3) Other conditions will be as directed by Tribhuvan University and the Ministry of Education, Science and Technology.
4) Applicants can submit all their details to this department during office hours or send them through email.
Only duly received applications will be processed.
5) For other detailed information, you can contact the University Coordination Division, Kirtipur.
Coordination Division
Phone: 01-4331044,
Email: [email protected]
Date of publication: 2079 Magh 18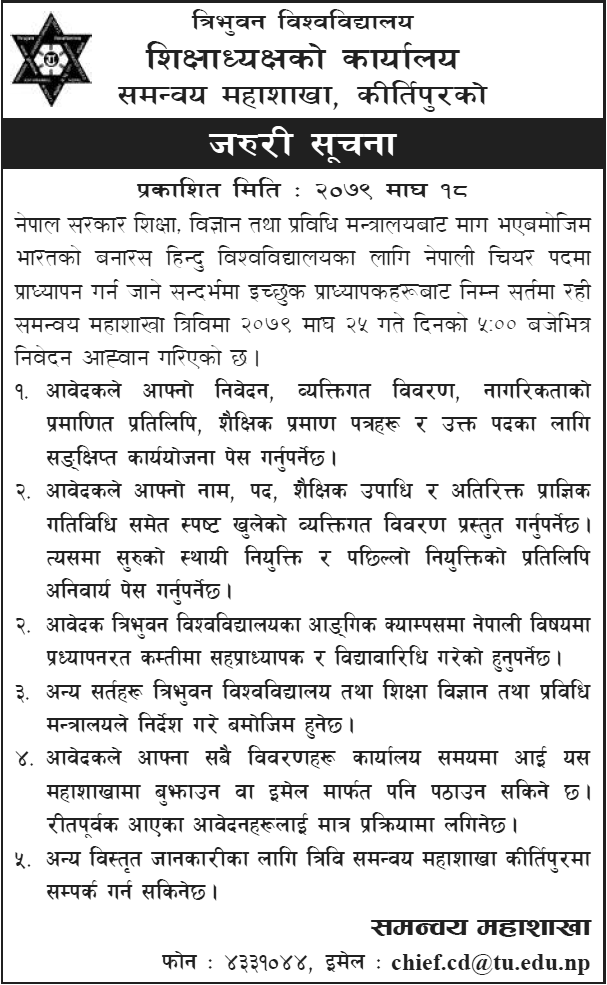 Notice
Tribhuvan University