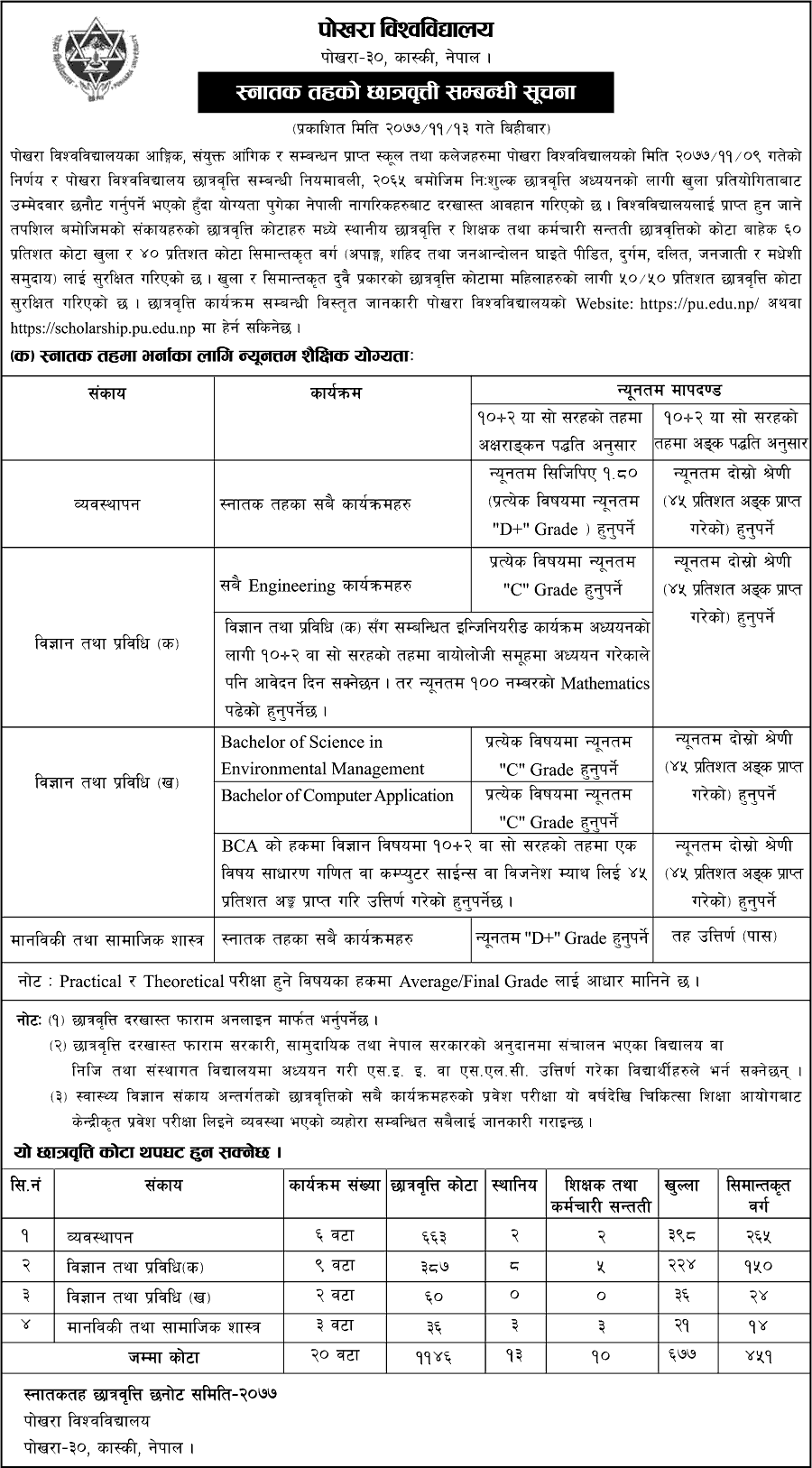 Apply for Bachelor Level Full Scholarship from Pokhara University:
Pokhara University, Pokhara-30, Kaski, Nepal notice for Bachelor level scholarship: As per the decision of Pokhara University dated 2077/11/09 and Pokhara University Scholarship Rules, 2065, candidates have to be selected from the open competition for free scholarship study in the affiliated schools and colleges of Pokhara University. Applications are invited from eligible Nepali citizens.
Out of the scholarship quotas of the faculties as per the details to be received by the university, 60 percent quota is open and 40 percent quota is reserved for the marginalized class (disabled, martyrs, and Jana Andolan injured victims, remote, Dalit, Janajati and Madhesi community). Has been done.
In both open and marginalized scholarship quotas, 50/50 percent scholarship quota has been reserved for women.
Detailed information about the Scholarship Program can be found on the Pokhara University Website: https://pu.edu.np or https://scholarship.pu.edu.np.
(A) Minimum educational qualification for admission at the undergraduate level (Bachelor Level):
(Published on Thursday, 11/13/2077)