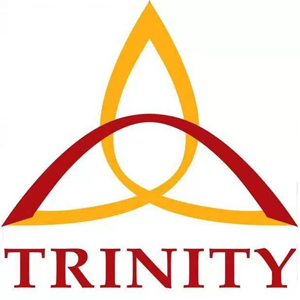 Notice regarding full scholarship for Class 11 and 12 studies: This notice has been published for the students who want to register in class 11 of the academic year 2078/79 in this Trinity International Secondary School who have passed the SEE examination from the community school to study on full scholarship under Section 50 of the Kathmandu Metropolitan City Education Act 2075.
Selection Method:
The scholarship will be awarded on the basis of merit of SEE GPA.
If the GPA of SEE is the same, the selection will be made on the basis of the GPA of the basic level (Class 8) annual examination.
If the GPA of the annual examination of class 8 is also the same, the selection will be made on the basis of the GPA of class 9.
Documents to be uploaded:
1) Grade Sheet (Scanned Copy) of Pah, Class 8, and Class 9
2) Recommendation of Janajati, Madhesi, Dalit and Disabled Commission or District Administration Office (Scan Copy)
3) Scan Copy of the Ministry of Home Affairs or the concerned District Administration Office in case of missing family, martyrs, people's movement injured.
4) Recommendation of the concerned local level ward office (Scan Copy) of the Ministry of Cooperatives and Poverty Alleviation in case of poverty.
Method of submitting application form:
In view of the outbreak of Covid-19, only online applications will be collected this year.
The application form is available on the school's website www.trinitycollege.edu.np.
Last date for submission of the application form: Bhadra 6, 2078 (Sunday)
Principal
Member Secretary, Scholarship Selection Committee
Contact Details:
TRINITY INTERNATIONAL SS & COLLEGE
Dillibazar Height, Kathmandu, Nepal
Telephone: +977-1-4445955, 01-4445956
Email: [email protected]
Website: www.trinitycollege.edu.np
Date: 2078-04-25
P.S .:
Department of Education, Kathmandu Metropolitan City, Municipal Executive Office, Ward Office, KMC-29
NEB Class 11