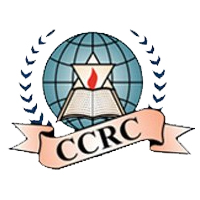 Class 11 and 12 Full Scholarship at CCRC College:
Notice regarding Scholarship Selection Examination for Community School Students:
For students who have passed the Secondary Education Examination (SEE) from a community school this year and want to study in Class 11 and 12 (Academic Session 2077/78) on a scholarship at the Capital College and Research Center (CCRC), the following scholarship selection examination will be conducted online.
Scholarship Exam Date and Time Schedule:
| | |
| --- | --- |
| Exam Date: | Exam Time: |
| 2076-06-15 (1 October 2020) | 11:00 AM to 12:30 PM |
(Zoom ID / Password required for online exam will be provided through student's email and SMS.)
Required documents to upload:
1) SEE Grade Sheet (Scan Copy)
2) Recommendation of the concerned local body or district administration office
- To participate in the scholarship selection process, all students will need to login to the college's website: www.ccrc.edu.np or the college's Facebook page and fill out a separate form.
- Students of community schools who have already passed the Entrance Exam will also have to re-fill the form to participate in this selection exam to compete for this scholarship.
Link to Apply:
https://docs.google.com/forms/d/e/1FAIpQLSfWyvywXtj3LlrZtHkbCr_BdCnzcctDrYdapMlmk4H4qnImtw/viewform
Contact Details:
Capital College and Research Center (CCRC)
Koteshwor, Kathmandu
Phone: 01-5100423, 01-5100456,
Email: [email protected]
Website: www.ccrc.edu.np