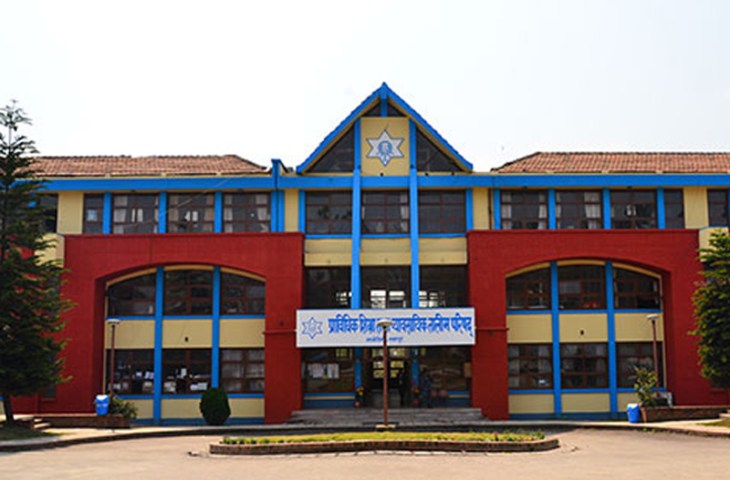 CTEVT Extends Deadline for Special Technical Education Scholarship Program
The Council of Technical Education and Vocational Training (CTEVT) has announced an extension of the deadline for the application form for its special scholarship program. This scholarship program is specifically for Dalits, Muslims, poor, and Nepali citizens who reside in 99 municipalities and do not have access to technical education.
The announcement, which was published in the Gorkhapatra National Daily on 2079/11/08, stated that due to a low number of applications in some programs and quotas, the deadline for submitting the application form has been extended. All terms and conditions of the earlier published notification still apply.
Details of the extension are as follows:
Last date for submission of application form: 2079/12/09 Thursday
Last date for online entry of the application form by the school: Friday 2079/12/09
Entrance Test Date for Dalit, Muslim, Disadvantaged: Saturday 2079/12/18 at 8:00 AM
Entrance exam date for citizens living in 99 local municipalities who do not have access to technical education: Saturday 2079/12/18 at 1:00 p.m.
Entrance Test Centre: To be published later
It is important to note that this notice is published for the information of all concerned. Those who wish to view the notice can do so at www.ctevtexam.org.np.
It is advisable that eligible candidates take advantage of this extended deadline and submit their application forms on or before the new deadline of 2079/12/09. This will give them a chance to qualify for the special technical education scholarship program, which can help them pursue their dreams and improve their lives.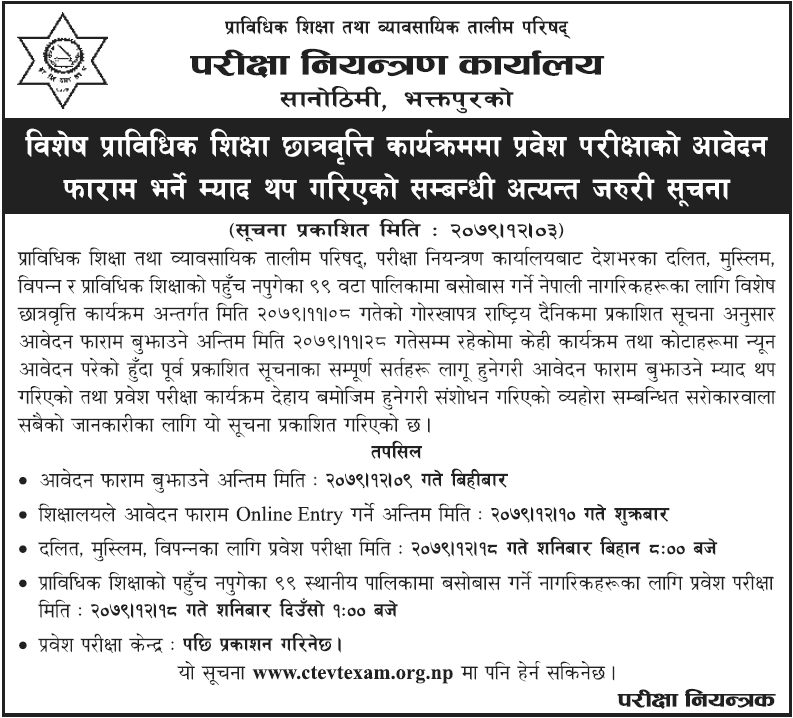 Scholarship in Nepal
CTEVT Scholarship
CTEVT