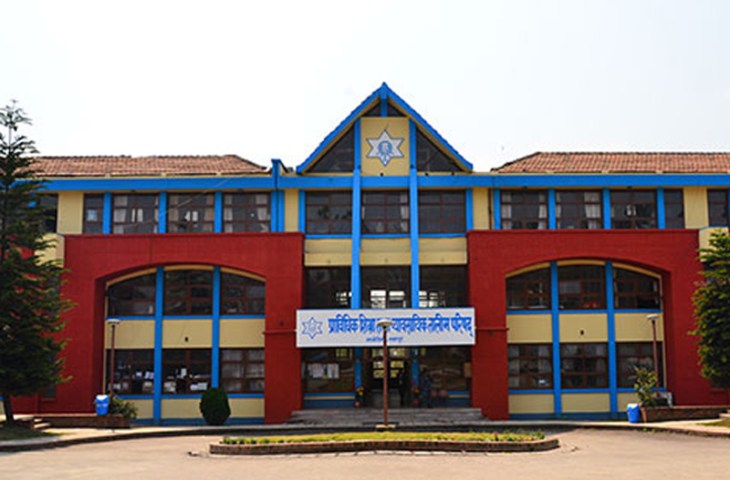 CTEVT Lumbini Pradesh PCL, Diploma and Pre-Diploma Alternative Candidates List (Scholarship): Council of Technical Education and Vocational Training (CTEVT), Office of Control of Examinations (OCE), Sanothimi Bhaktapur dated 12-04-2079 and dated 08-05-2079 for the academic session 2079/080.
According to the notice published in the Gorkha Patra Rashtriya Dainik newspaper, for the selection of classified free scholarships of diploma/certificate and pre-diploma level, the candidates who appear in the entrance examination on 2079-05-18 by completing the online form within the specified date and time, will receive the diploma/certificate and pre-diploma from among the eligible applicants.
According to the 2079 guidelines regarding the administration of diploma level entrance examination, scholarship distribution, and admission, there are vacancies in the educational institutions recommended according to the results of the entrance examination published by this office on 2079-05-22 and 2079-06-03 without admission within the specified date and time. Trainees are recommended according to the order of merit as detailed in the quotas. This notice is published for the information of all concerned.
Also, the candidates recommended for classified free scholarships must submit their educational qualification and citizenship along with the gross certificates and admission letter of the group of the classified scholarship they have been selected within office hours on the 7th day from the date of publication of this result. It is also informed that the relevant educational institutions should make admissions based on this information.
The quota that is not admitted within the specified date and time and the names of the trainees who have come to be admitted, including the symbol number and the classified scholarship group, to the email address [email protected] within the date 2079-07-15 of the CTEVT Lumbini Pradesh office and so on Reference is also requested to be sent to the email address of the CTEVT Exam Control Office at [email protected].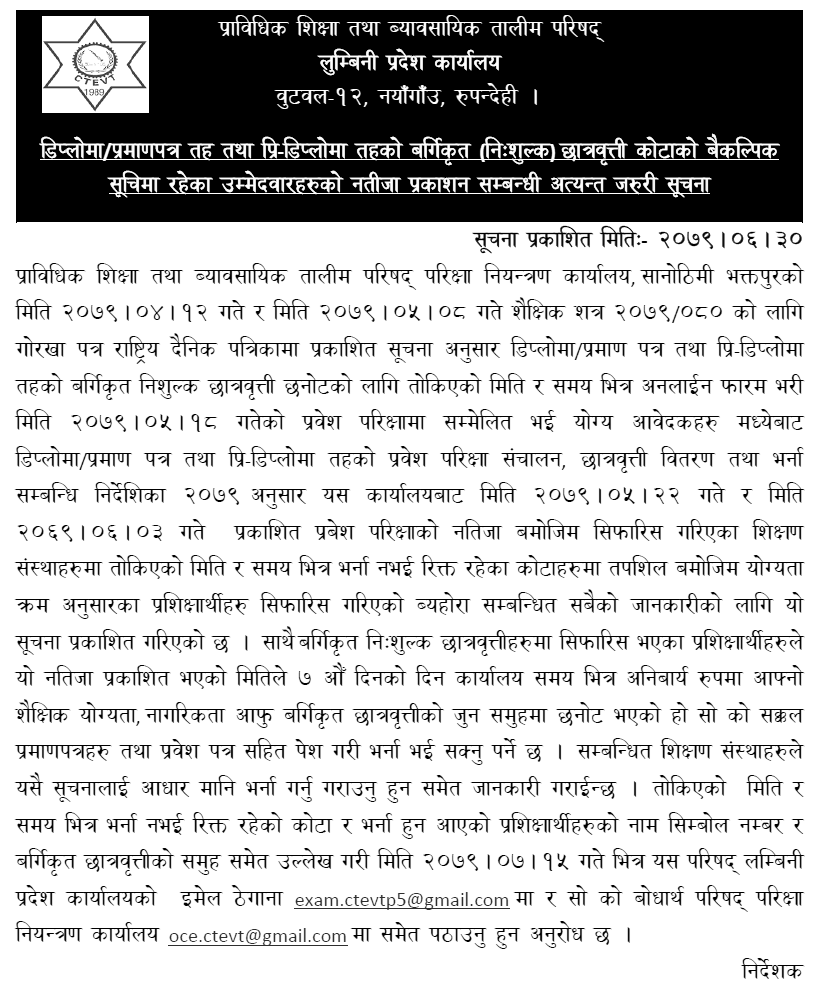 CTEVT Scholarship
CTEVT