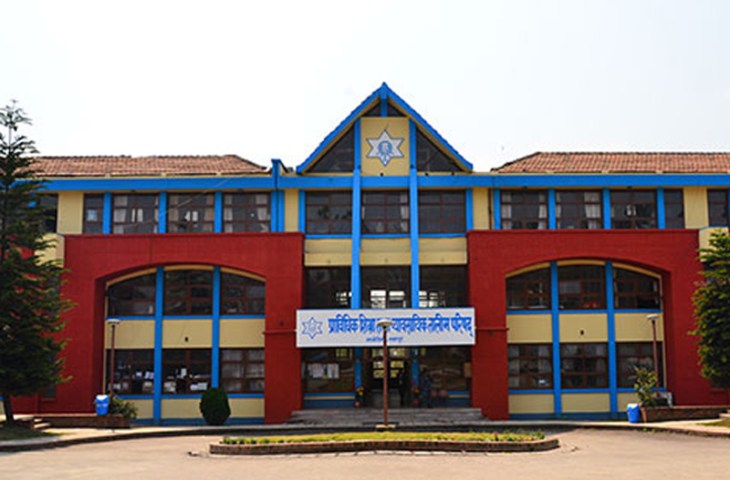 CTEVT Sudurpashchim Pradesh Published Result of PCL Nursing Scholarship: Council for Technical Education and Vocational Training (CTEVT), Sudurpashchim Province Office, Dhangadhi, Kailaili published Classified (Free) Scholarship Result of PCL Nursing Program.
Notification regarding the publication of the result of certificate level nursing program towards classified (free) scholarship
Notice published on 25-06-2079 of the Examination Control Office, among those who participated in the entrance examination dated 2079-05-18 and passed in the nursing programs of other provinces, submit an application for admission to the Sudarapaschim Province Office, Dhangadhi, Kailali by 2079-07-06.
Among the applicants, the results have been published in order of merit according to the conduct of diploma and certificate level entrance examination, scholarship distribution, and admission guidelines 2079.
The selected main candidates are informed to enroll in the relevant educational institution according to the instruction 2079 with the necessary documents on the basis of this information.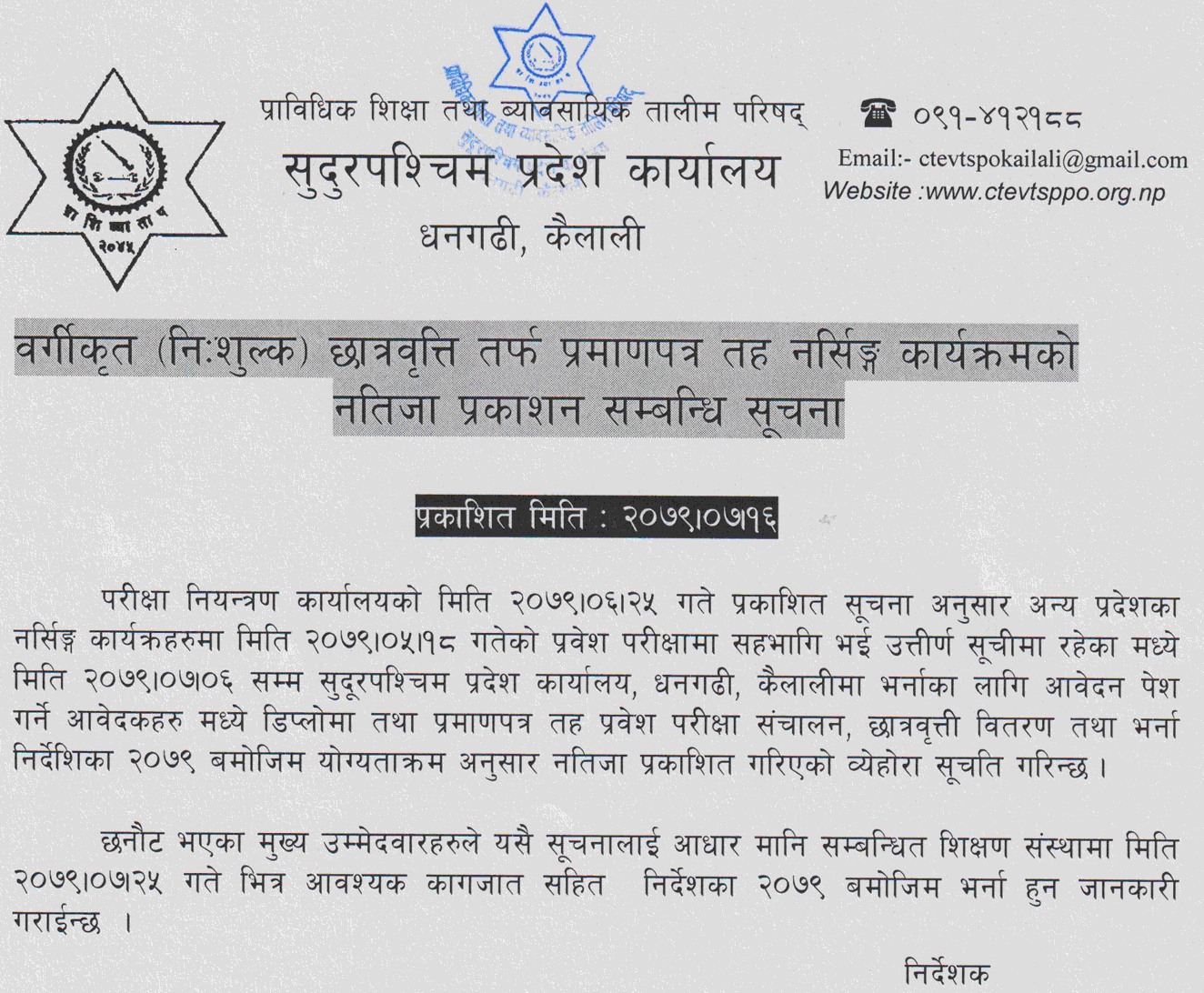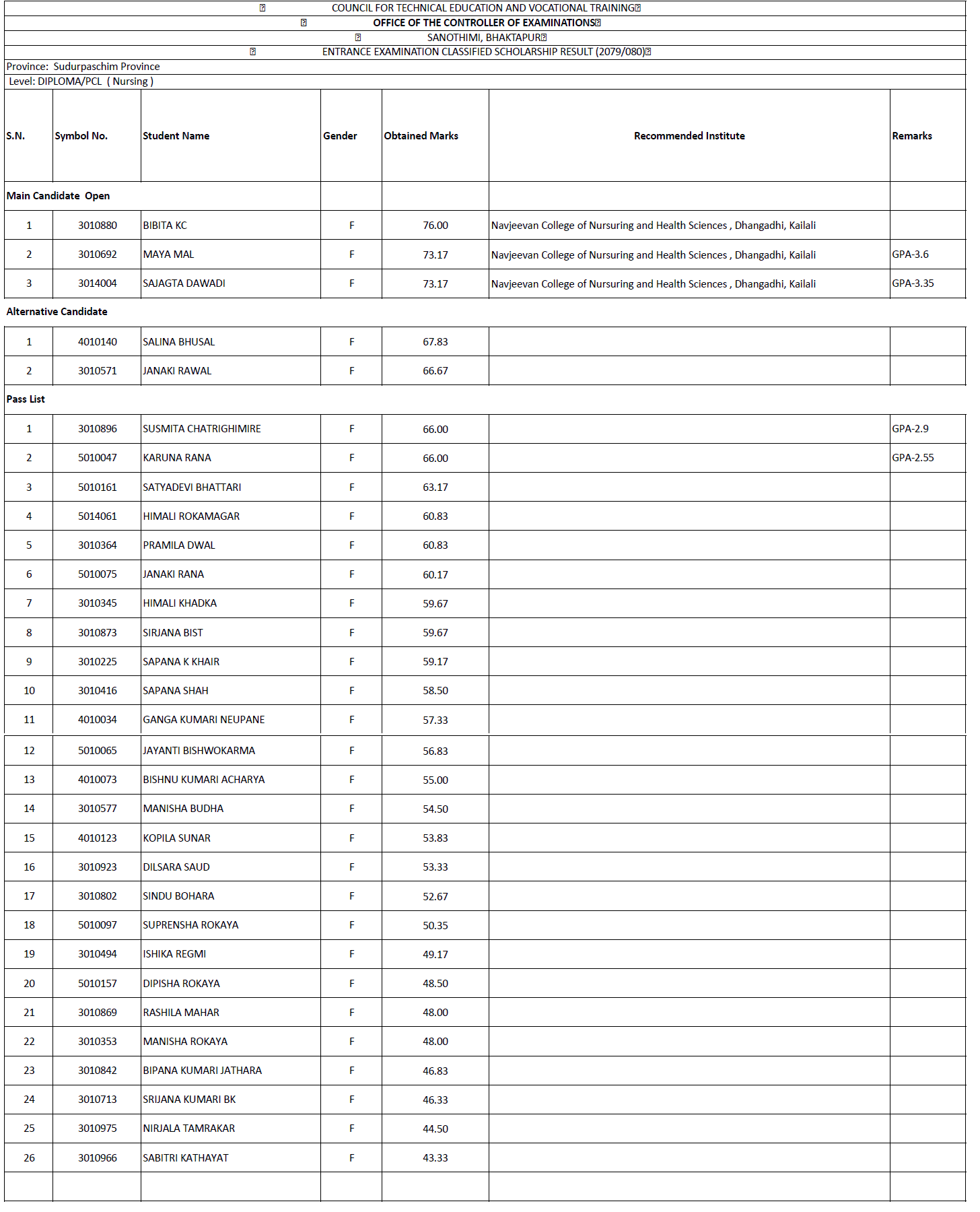 Entrance Result
CTEVT Scholarship
CTEVT